Why Doesn't Jon Snow Have Blond Hair?
There's a Scientific Explanation For Why Jon Snow Doesn't Look Like a Targaryen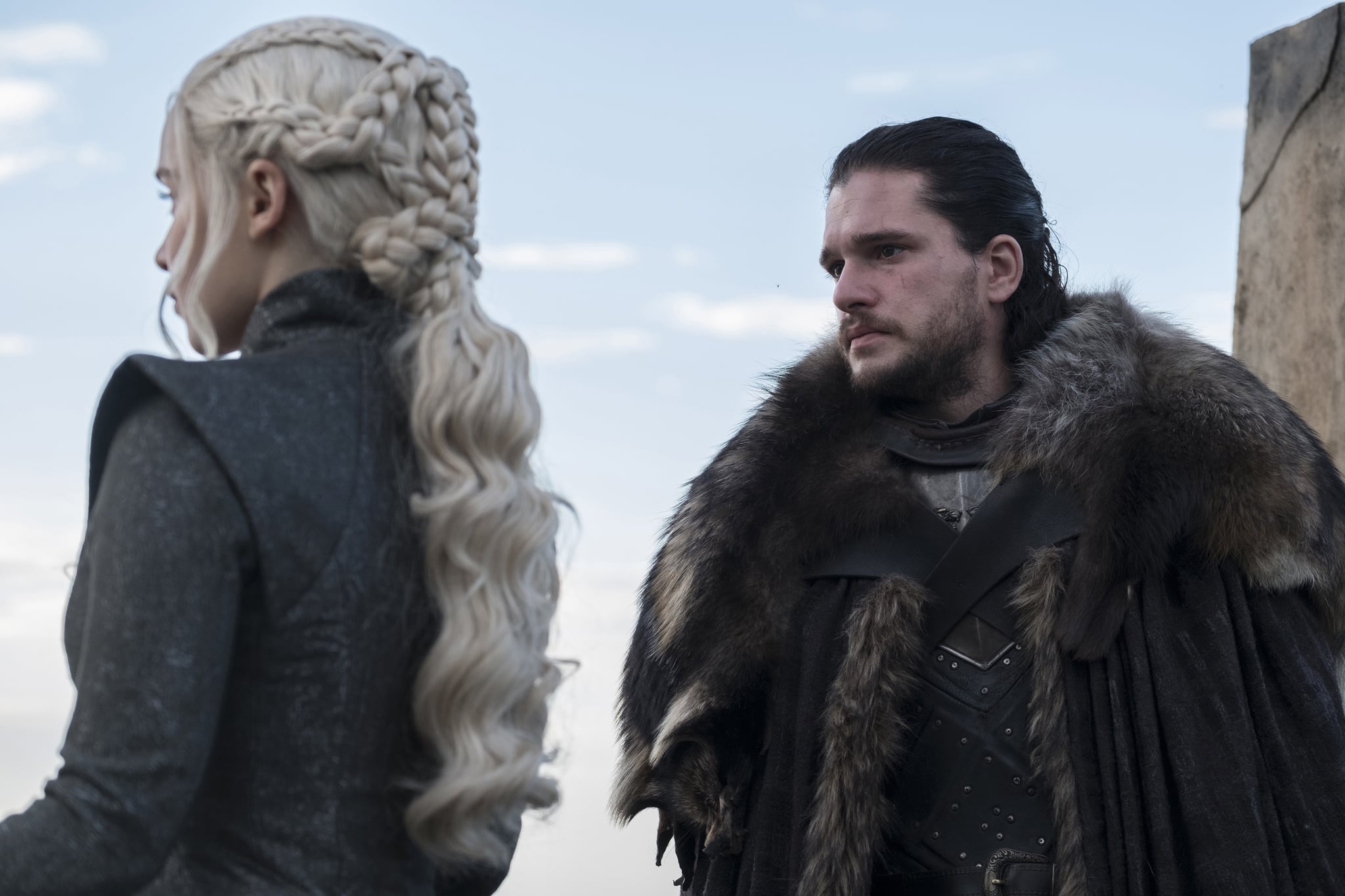 The following contains spoilers for Game of Thrones season seven.
Once Game of Thrones fans got over the initial shock (and delirious joy) over the revelation of Jon Snow's true parentage, the detail-oriented among us fixated on one question: if Jon's dad is Rhaegar Targaryen, how did he end up with dark hair? Targaryens are known for their silvery-white locks, with the recognisable trait passing down with each generation . . . but not to Jon, which allows him to fly under the radar in the North as Ned Stark's supposed bastard.
Because the Targaryens' blondeness seems like such a quintessential part of that family line, one dedicated fan calculated the trait's heredity to determine why exactly Jon is a brunette — and, if he is to father Daenerys's child, whose looks their baby will inherit.
[EVERYTHING] Pedigree chart of why Jon's hair is black from gameofthrones
Using simplistic genetics — and assuming that the Targaryens' silver hair is a recessive trait, hence their habit of intermarrying to "keep the bloodline pure" — Redditor CabezaJuan created a pedigree chart to visualise Jon Snow's genetic journey to dark, brooding looks. Despite the confusing bloodlines in the GOT universe, this heredity chart makes it easy to map out Jon's family line!
The chart also has another perk. According to other fans, it also means that any kids born of Jon and Daenerys's relationship have split chances between dark and light hair.
So your guess is as good as ours: will Jon and Dany have blonde babies or will they favour their dad's Northern looks? That is, if the couple has kids at all; Daenerys is still convinced that she is unable to bear children thanks to a prophecy in season one, but we predict otherwise. Perhaps, like Jon, any babies will inherit their mother's looks but their father's solemn, noble personality. However it turns out, we're definitely excited to see a new line between the pair on the Targaryen family tree!