Win Prizes For Your Comments On PopSugarUK!
Speak Your Mind and Win Sugar Swag!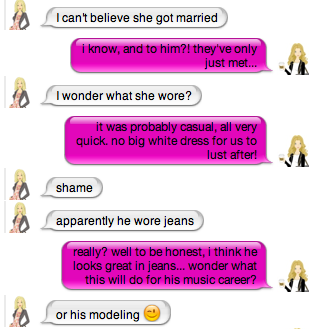 As you know, I just love reading your opinions in the Comments sections of my posts, which is why I set up the Top Talker competition!
Each month I award a sweet piece of Sugar swag to the user who has commented on PopSugarUK the most. So far we've crowned three Top Talkers: macneil for August, bigestivediscuit for September, and Advah for October.
Who will be November's winner? As long as you're a TeamSugar member, it could be you!
Not signed up to TeamSugar yet? It's really quick and easy to register, and it will give you the ability to comment on all the posts across the network, enter all our UK competitions (if you're UK-based!) and you'll become a part of our friendly and fun community here! So what are you waiting for? Register now!
I'll announce this month's Top Talker at the beginning of Dec., so get commenting!