The X Factor — The Final Twelve!
Both of this weekend's The X Factor shows were full to the brim with reasons why I love it. Tears, controversy, breakdowns and ridiculously happy contestants were all handled by host Dermot O'Leary and his trademark caring hug with added neck touch. At the end of it all we found out exactly who our final twelve contestants to make it through to the live finals are, chosen by the judges and their trusted pals.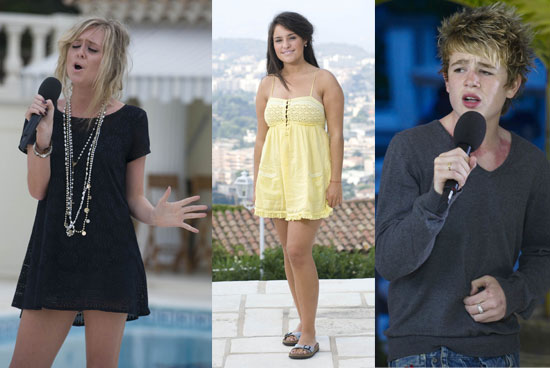 I felt that Cheryl Cole's "Girls" category had to be the hardest to call, with the majority of the final six being strong enough to perform in the live stages. The girls that made it through are all brilliant in my opinion — Alexandra Burke has got a second chance after being denied the chance to make it through to the live finals in a previous series, and there's also the gorgeously individual voices of Diana Vickers and Laura White (both in the pic above).
Dannii Minogue's "Over 25" category consists of outspoken but oh-so-talented Rachel Hylton, lovely Daniel Evans and Ruth Lorenzo, who sang partly in Spanish. Simon Cowell has the boys including young Eoghan Quigg (above), former Pontins performer Scott Bruton and Austin Drage, who looks set to undergo an interesting makeover for the final weeks. Finally Louis Walsh has two girlbands and a boyband in his groups category — Bad Lashes, Girlband and JLS.
So I want to know, who are your picks to win the series at this early stage? Tell me!
Images courtesy and copyright of ITV Pictures.