The X Factor's Joe McElderry is NOT Christmas Number One — Are You Glad Rage Against The Machine Beat Him To The Top Spot?
Are You Glad Joe Was Beaten to the Xmas Number One Spot?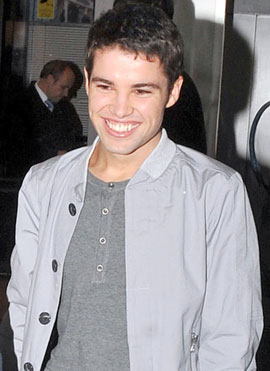 Joe McElderry was all smiles yesterday as he left the Radio One studios, after he was beaten to the Christmas number one spot by Rage Against the Machine, thanks to an internet campaign against The X Factor winner always taking the top spot this time of year. Joe said:
"It's been exciting to be part of a much-hyped battle and they definitely deserve congratulations. ... It's more against the show than me and I think if any other person had have won, the same thing would have happened, because the petition was going on before the winner had been announced."
Rage's "Killing in the Name of" beat Joe's "The Climb" by 50,000 copies after a Facebook campaign started by Joe and Tracy Morter — but are you glad Jon was beaten to Xmas number one? Let me know!