Will Yoda Appear in Star Wars: The Last Jedi?
Why Yoda Might Return in the Next Star Wars Film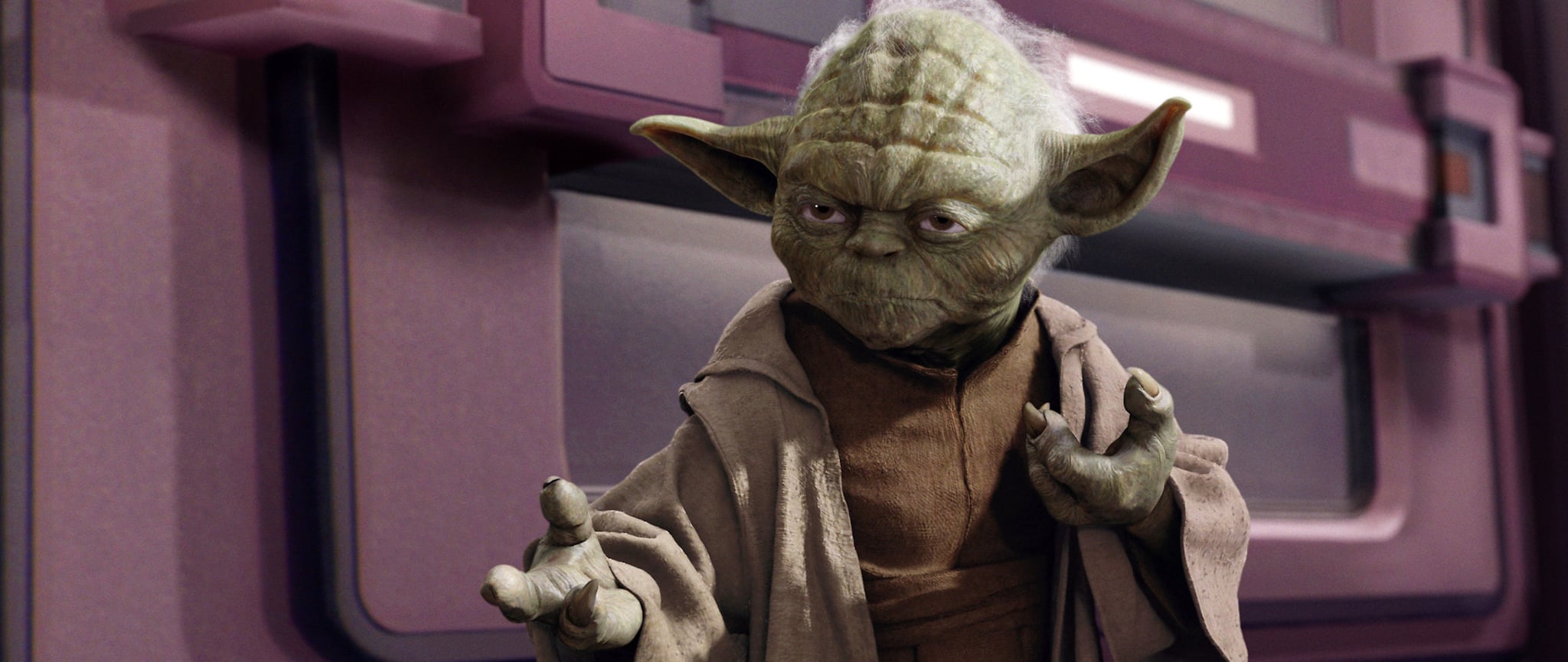 We may be deep into the next Star Wars trilogy, but it doesn't mean we aren't going to dwell a little bit on the past. The Force Awakens already brought back Princess Leia, Han Solo, Luke Skywalker, and even R2-D2 and C-3PO. As we press on toward The Last Jedi, we're expecting even more cameos. While the characters we reunited with in The Force Awakens will definitely be back, recent crazy theories have predicted the returns of Mace Windu, the evil Darth Maul, and oddly enough, even Jar Jar Binks. Now, we've got our sights set on another iconic character who may be back: Yoda.
Before we get to the good stuff, we must address his death. Technically Yoda does die in Star Wars: Return of the Jedi. I mean, at 900 years old, it's really no surprise. Here's the thing, though: he's such a powerful Jedi that his spirit remains alive through the power of the Force. Much like Obi-Wan Kenobi is able to speak with Luke after his death, Yoda too is able to live on without his corporeal form. Now that we've established that Yoda could return in some form, it's time for speculation.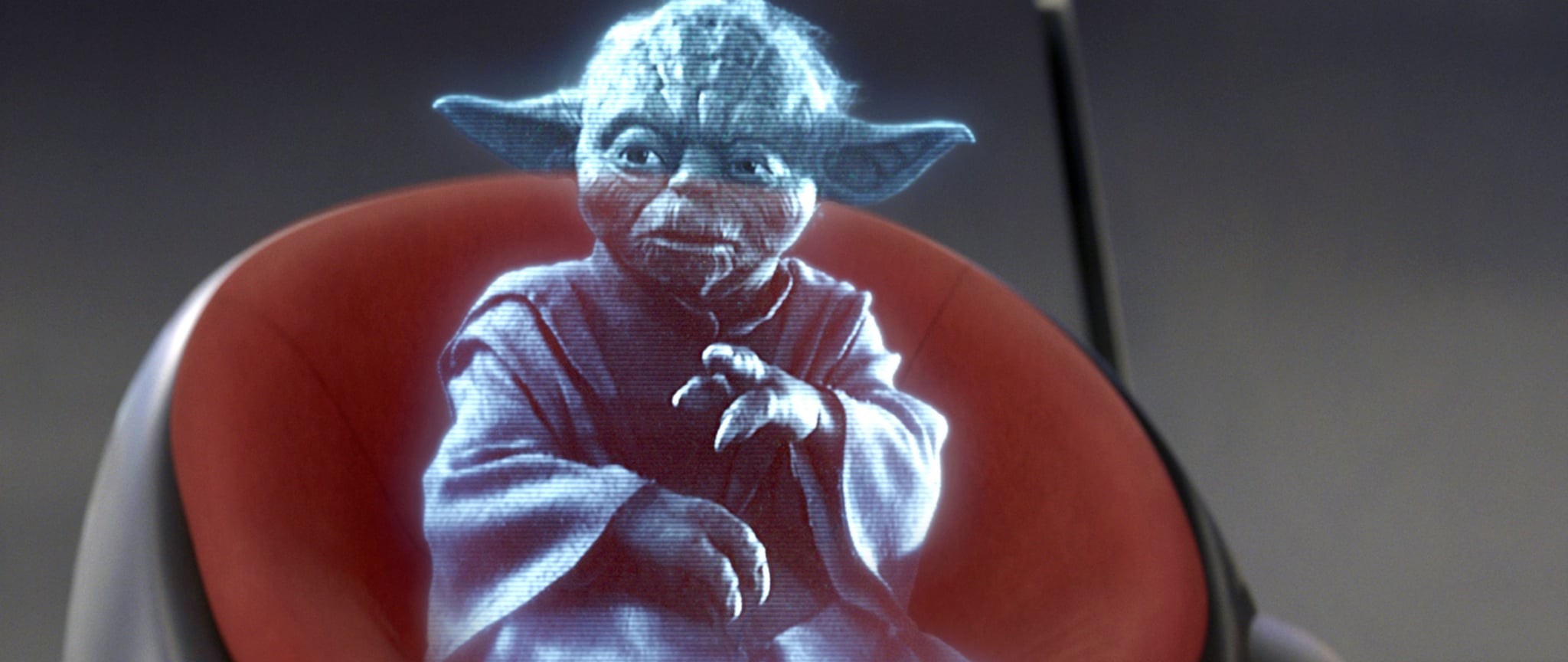 Why do we think Yoda may be making a triumphant return? Well, it all boils down to Variety's new interview with Frank Oz, the man who puppeteers Yoda in the first trilogy. When confronted with reports that he might return to the franchise, Oz offered a cryptic response:
"I feel like I'm a prisoner at war here, and I can only give you my name, rank and serial number. To be true to the people who asked me, and they are kind of my family, I have to say I've been asked not to talk about it. I love Yoda. I would be happy to talk to you about it at the time they let me."
Here's the thing: Oz does not deny his involvement in upcoming Star Wars films. In fact, someone has specifically asked him not to speak about it. He's also implied that he will be able to talk about it at some point. This could, of course, be nothing. But there's just something about the way he words this phrase that makes it seem possible. When you compound that with the fact that Yoda isn't exactly dead, we're starting to get the feeling he could pop up in the new trilogy.