Zoe Ball Gives Birth to Girl Nelly May Lois Cook With Norman Cook Fatboy Slim Pictures
Zoe Ball and Norman Cook Welcome Daughter Nelly!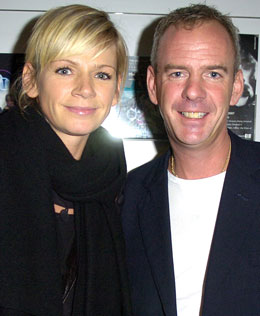 Zoe Ball has given birth to her second child and first daughter with husband Norman Cook aka Fatboy Slim. Nelly May Lois Cook was born on Thursday weighing 8lbs and joins big brother Woody who is nine-years-old. Richard Madeley has taken the reigns to present Zoe's BBC Radio 2 morning show on Saturdays, and she is expected to take a two-month break.
Zoe announced her pregnancy on her radio show back in July, following Norman's month in rehab for alcohol addiction in March. A spokeswoman said: "Mum, baby, dad and big brother Woody are doing great and are the happiest family in town." Congratulations!