Adele Shares How Rich Paul Helps Her Embrace the Spotlight
Adele Says Rich Paul Encouraged Her to Step Back Into the Spotlight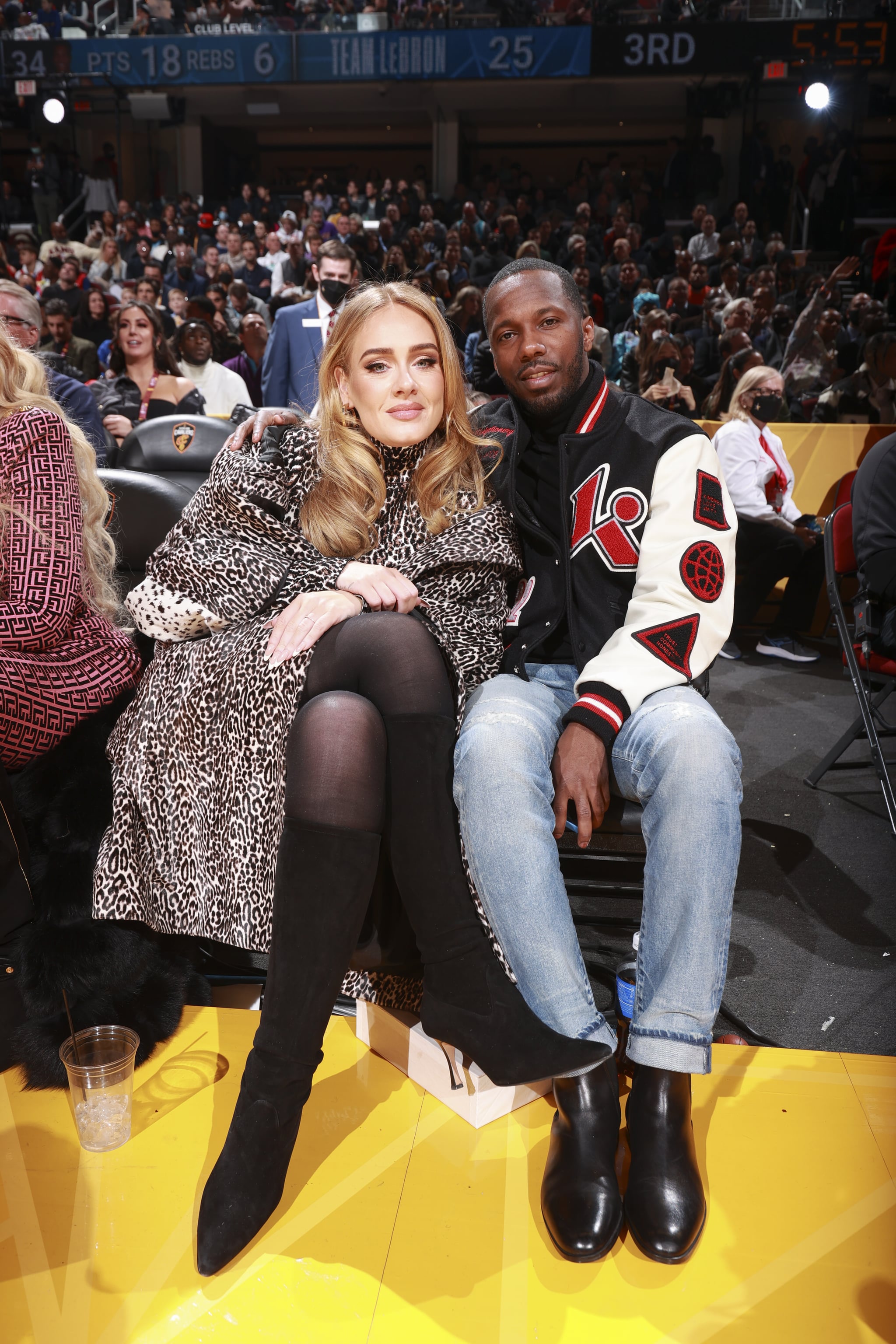 Adele performed live for the first time in five years in London this weekend. Her return to the stage was a triumphant one that included the Grammy-winner sharing why she cancelled her Las Vegas residency and pausing her show on Friday to help distressed fans, as reported by People. Her weekend performances mark a return to the spotlight for the singer, who has largely stayed out of the public eye in recent years. In a new interview with the BBC's Radio 4 on Sunday, as reported by The Guardian, she credits her boyfriend Rich Paul with encouraging her to embrace the limelight again.
During the interview, Adele noted that she's felt she had to behave like "such a recluse" in order to avoid public attention. But in trying to dodge the paparazzi, she's missed out on truly living life to the fullest. "Sometimes it used to be two years and I wouldn't be seen anywhere," she explained. "I used to just hang out at home. But also I have a whole setup of how I move, and no one ever knows, just so I can go out and be completely carefree."
Part of her change in attitude can be attributed to her boyfriend, Paul, who helped Adele gain perspective about just how much she was sacrificing to maintain a sense of privacy. "He's like, 'If you want to go to that restaurant, you should go and try the food at that restaurant and if you want to go to this birthday party, then you should be going. You can't miss out on these things — what's the worst that can happen?'"
This isn't the first time Adele has shared how Paul has offered support as she returned to life in the public eye. In a 2021 interview with British Vogue, the "Hello" singer revealed some of the men she previously dated felt insecure due to her fame. "I did date before Rich, but they hated it," she said. "They find it stressful being out or seen with me, which meant that I guarded all of it beyond. It never evolved because we were never experiencing things together. Whereas he's not frazzled by it at all. It feels like it's consistent and considerate enough that I don't care who knows."
Adele was first linked to Paul in July 2021, and they've been going strong ever since. In February, the couple sparked engagement rumours when she was spotted wearing a pear-shaped diamond ring. During a February appearance on "The Graham Norton Show," Adele dodged Norton's question when he asked if she was engaged. "As if I would ever tell anyone if I was or wasn't," she said.
She may be ready to stop worrying about being in the public eye, but that doesn't mean Adele is going to let go of her hard-won privacy completely.