Amanda Gorman Fully Intends to Run For President
Amanda Gorman Is Ready to Bring Her Poetry to the White House, This Time as President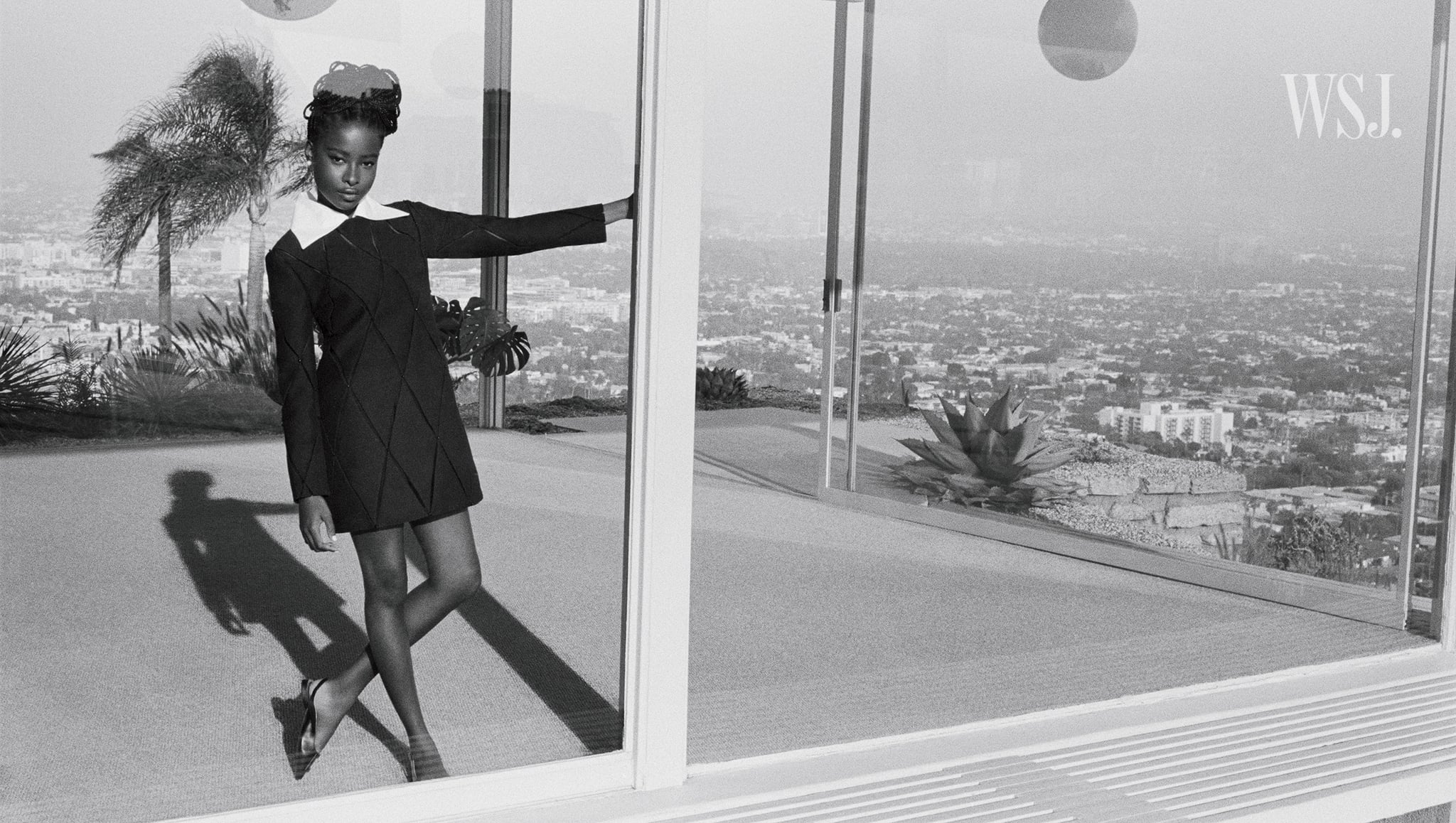 Image Source: Cass Bird for WSJ. Magazine
Amanda Gorman knows the power that words can hold. "It's often language makers who create a rhetoric for movement. They create a new type of dialect in which people can communicate shared dreams even if those shared dreams have yet to be realised," the 23-year-old shared as the cover star of WSJ. Magazine's fall women's fashion issue. "That's what happened at the Lincoln Memorial when Martin Luther King Jr. stepped up on it and started speaking. Just words — vibrations in the air — but to completely revamp the American image with his speech," she added. "I wasn't trying to be the next Martin Luther King. I was just trying to understand my duty as a poet, to bring honour back to that space and bring honour back to what we want from our country."
It's as a poet that Amanda is now working toward her ultimate goal of becoming president. "I used to think about it in the more traditional sense of, 'OK, we're going to do this poetry thing for a little bit, and then you're going to put the pen down and switch over to politics,'" she explained. "Being able to talk to people like Hillary Clinton and Nancy Pelosi, I realised I don't have to change who I am to be a leader. If anything, those qualities will be what become my strength when I bring them into my field."
"I realised I don't have to change who I am to be a leader."
While she still has a long way to go until 2036, the year she plans to run for office, there's at least one way she's making the task seem less daunting. "I think to make the impossible more proximate, you have to treat it as if it's in reaching distance," she shared. This includes figuring out who she is while writing her current poetry collection and figuring out who she will be in the future. "I'm in a chapter of my life where everything is changing, meaning that I'm writing a collection while I am figuring out what it means to be Amanda Gorman, with this visibility and this microphone," she said. "Writing feels like home to me fundamentally, even when everything else feels like a hurricane."
Regardless of what's going on in her life, Amanda can count on support from one of her biggest fans — former First Lady Michelle Obama. "Looking at her, I see someone who can help us draw even closer to a better, more inclusive America," Michelle said of Amanda and her achievements. "Someone who will use her identity as a Black woman and her ability to connect with others to help reshape and repair the world around us."