Are Demi Lovato and Noah Cyrus Dating?
Here's What's Really Going On Between Demi Lovato and Noah Cyrus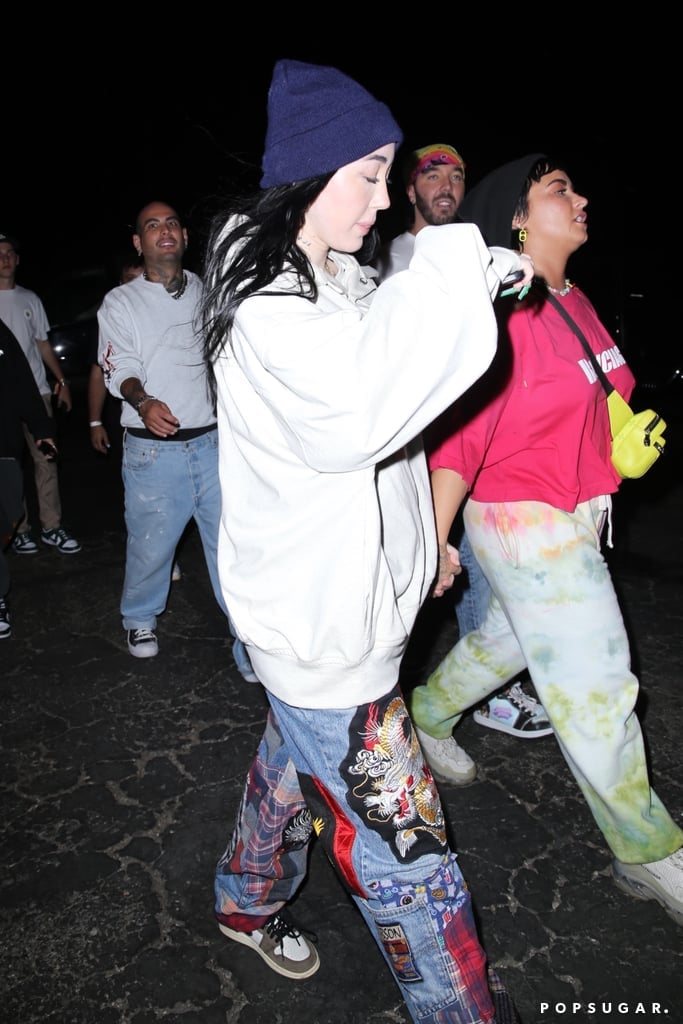 Demi Lovato and Noah Cyrus are sparking romance rumours after they were recently spotted holding hands at a premiere party for Space Jam 2. While neither Demi nor Noah has publicly addressed the status of their relationship, according to E! News, the two are "hanging out" and "enjoying each other's company", however, they're not "exclusively dating by any means".
"They have been friends for awhile but there is definitely a connection there", a source told the publication, adding that their "creative and spiritual bond" is what brought them together. Not to mention, they also share a mutual passion for music. "Demi has expressed they want to remain single but is a very open person about seeing where life takes them", the insider stated.
Demi and Noah have been friends for quite some time now. In fact, they even have a song together called "Easy," and Demi is also pals with Noah's older sister Miley Cyrus. Demi was previously engaged to actor Max Ehrich, while Noah was previously linked to Machine Gun Kelly, DJ Diablo, and Lil Xan.