Are Rachel Bilson and Bill Hader Dating?
Uh, Yes, It Appears Bill Hader and Rachel Bilson Are Dating — This Is What We Know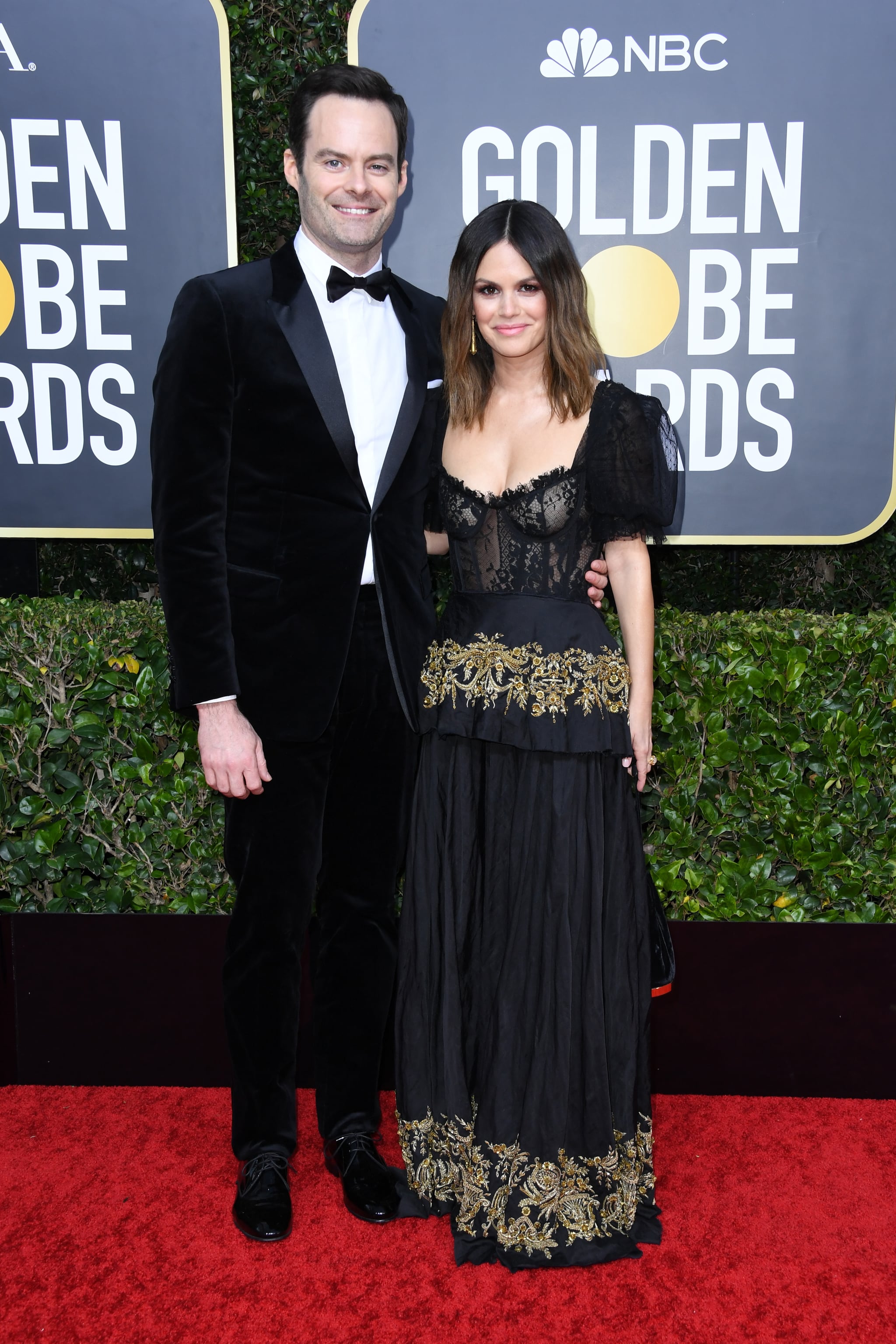 Readers, we've got news for you: Rachel Bilson and Bill Hader are a couple. The O.C. actress and Saturday Night Live comedian appeared together on the red carpet at the 2020 Golden Globes — where Hader, who currently directs, writes, and stars on Barry, was nominated for best actor in a television series, musical or comedy — seemingly confirming their relationship. Is your brain melting yet? Here's what we know about their relationship.
The couple was first rumoured to be seeing each other in December 2019 when they were spotted getting coffee in Hader's hometown of Tulsa, OK. While we have no news on how long they've been together, hitting up his hometown may or may not indicate that they're meeting up with his family and thus in a more serious phase of their relationship.
Back in 2018, Hader settled a divorce with his ex-wife Maggie Carey, with whom he shares three daughters. Bilson, on the other hand, was last linked to Star Wars's Hayden Christensen, with whom she has a daughter. The two actors officially separated in 2017.
Hader and Bilson apparently met long before they broke up with their former partners, though. Way back in 2013, Bilson co-starred with Hader in 2013's The To Do List, a raunchy coming-of-age rom-com written and directed by his ex-wife. Aubrey Plaza starred in the film as Brandy, a young woman who makes it her mission to have more sexual experiences before heading off to college. Bilson played Amber, Brandy's sister, and Hader portrayed Willy, Brandy's boss.
While Summer Roberts and Stefon might be an unexpected couple, we're rooting for them!