Becky Hill Interview Ahead of Women's Euro Final Show
Becky Hill on "Love Island" Walk: "I Knew I Wanted to Get a Hair Flick In"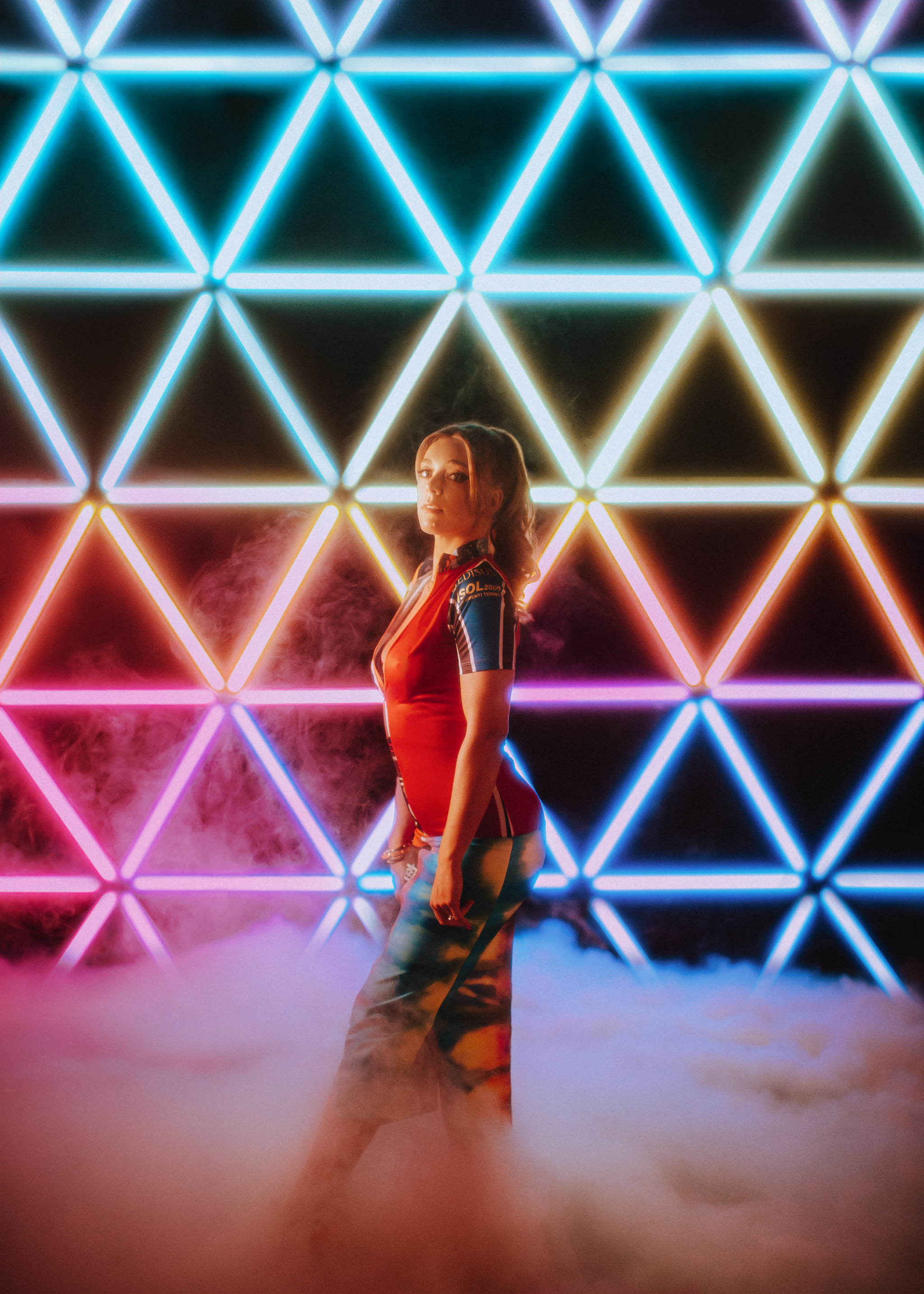 Image Source: UEFA Women's EURO / Pepsi Max
Chatting to Becky Hill is like chatting to one of your best pals. Within 10 minutes of interviewing the Brit Award winner, we've spoken about who we want to win this year's "Love Island", collabing with Beyoncé, and planning a night out together that involves tequila and glitter. She might be the face of UK dance music with five top 10 singles under their belt, but Hill's relatable charm is arguably their biggest attribute. And their knockout vocals, of course.
"I've always felt very, very normal in all of this," she tells POPSUGAR UK. "My parents were very normal and from a very normal background, so it's nice to bring some un-public-schooled personality to the music industry."
After releasing their debut album, "Only Honest on the Weekend", last August, Hill became the third-most-streamed British woman artist on Spotify in 2021, only behind Dua Lipa and Adele. Their songs, including "Wish You Well", "My Heart Goes", and "Crazy What Love Can Do", which sees a collaboration with David Guetta and Ella Henderson, have become dance-floor anthems — and their success means everyone wants a piece of Hill this summer.
"I think it's really, really important now that the narrative of inclusivity and dance music is really pushed."
Their schedule is enough to make anyone exhausted. Despite an Ibiza Rocks residency, headlining multiple festivals, touring Europe, and a US tour later in the year, Hill isn't fazed. "I think anybody who loves their job and wants to do really well at it and try and be the best at it sacrifices everything to make sure that works. It's a real honour," she says.
And that's not all she has planned for the summer. Hill is speaking to us ahead of their headlining performance on the Pepsi MAX stage at the Women's Euro 2022 final on 31 July. The tournament has seen record-breaking attendance numbers, and the final marks a real landmark moment, bringing live music and women's sport together. "I'm really, really excited about it," she says. "I can't wait to start getting into the prep with all the dancers, to be in Wembley Stadium and start looking around and imagining myself on stage there."
Hill promises a real spectacle full of choreography, colour, infectious music, and special guests. "It's so nice to see the stigma of women's sport, not being as prestigious as men's sport, finally wearing off," she says. "It's such a proud moment for me."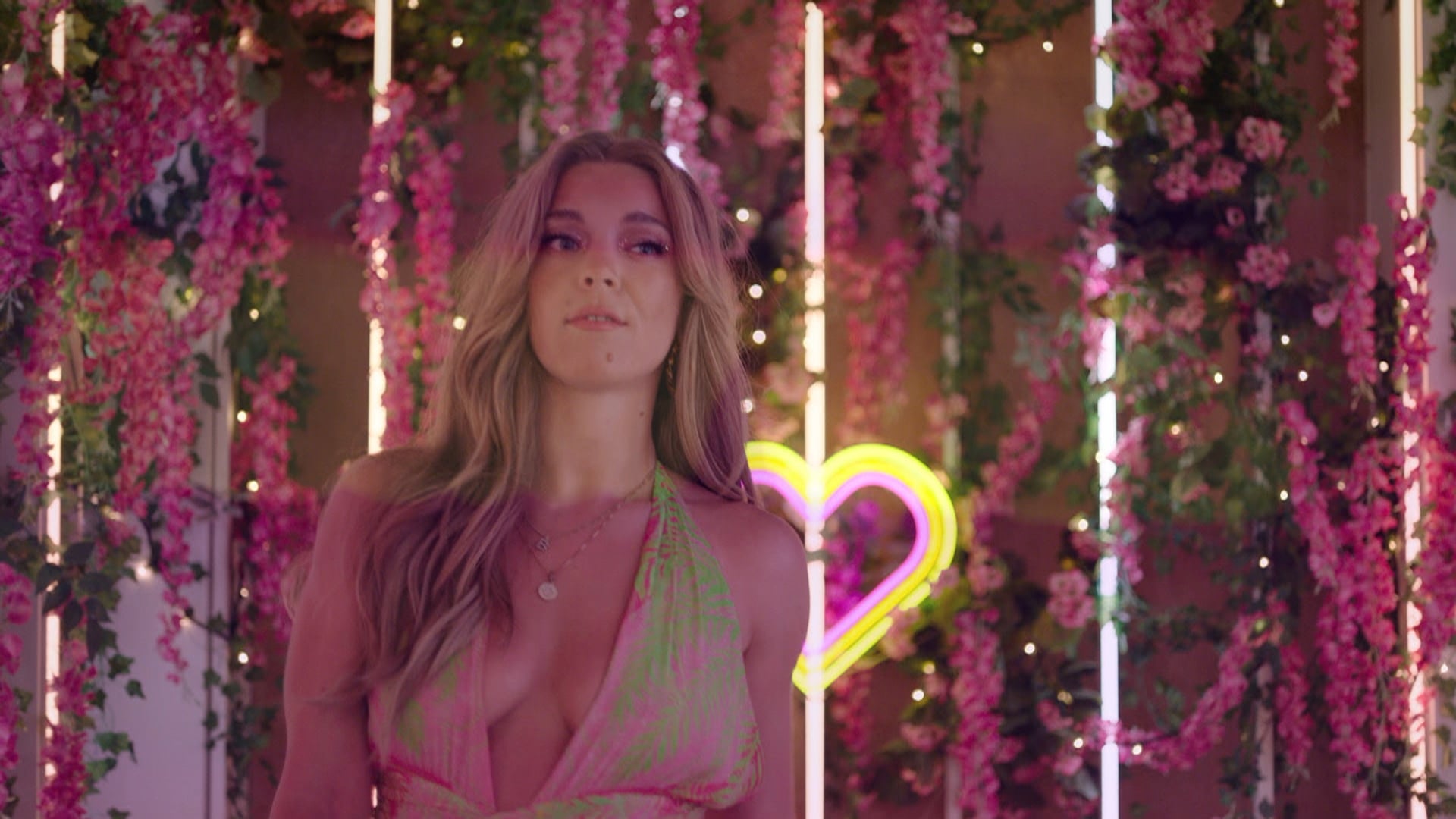 Image Source: ITV
Performing live and connecting with an audience is important to Hill. Their Ibiza show is called "You / Me / Us", and it's clear from the passion in their voice that she is adamant on making dance music more inclusive and diverse. "I just want to encourage people to be themselves and to accept others," she says. "And I've kind of made it quite queer as well. I've got dancers, drag artists on stage with me, who are amazing, from all different backgrounds. And I think it's really, really important now that the narrative of inclusivity and dance music is really pushed."
It's hard to believe that Hill has been in the public eye for over a decade. Having first auditioned for BBC's "The Voice" at just 17, she has managed to stay grounded. So what's their secret? "Don't take yourself too seriously," the singer-songwriter confesses. "I think life's a bit better when you don't take anything really, really seriously. And just have fun. That's what I did when I was 17, and it worked out all right for me."
She has also made sure she is surrounded with people she loves, including their fiancé, Charlie Gardner. He proposed to Hill, who identifies as queer, in January after six years together, so it looks like she'll be squeezing in wedding planning between her gigs, too. "I'm quite lucky that everybody I've got on tour with me is a really beautiful soul," she says. "We treat this as a kind of family."
"My whole purpose in life has been leading up to that one walk into the villa."
While Hill might have found love in real life, she bagged the TV appearance of the summer by heading to the "Love Island" villa to perform. And that famous slo-mo strut could well be their biggest accomplishment to date. "I knew I wanted to get a hair flick in that. My whole purpose in life has been leading up to that one walk into the villa," she jokes.
Performing to the islanders was certainly a highlight for such a fan of the show. "Ekin-Su kind of made a beeline for me to tell me how much she loves me and how amazing it all was, which I thought was really, really lovely," she says. "I told them all that this was the best series of 'Love Island,' and they were all cheering. I mouthed to Indiyah, 'I want you to win.'"
So what's next for Becky Hill? "I need to release another album," she says. "I'd like to have a really big tour. I'd love to do an arena tour. And then buy a house, get married, have babies, and live happily ever after. But always keep making music."
With Drake and Beyoncé bringing dance beats into their most recent singles, it really does feel like dance music is taking over, and we'd love to see a collaboration in the works. "I'll leave you to talk to [Beyoncé's] managers," she laughs.
As Hill finishes our chat to prepare for her performance at the Benicàssim festival before heading back to Ibiza, she is planning a night out with friends in the rave capital of the world. With noughties classic dance records like "Call on Me" by Eric Prydz playing, their ideal night is "really camp, covered in glitter, drinking tequilas, and drinking enough water to make sure you don't get a hangover the next day."
Sounds like fun. Can we join them next time? "We can arrange that, babe!" she says. See you on the dance floor, Hill!
Catch Becky Hill's performance at the UEFA Women's Euro Final Show, presented by Pepsi Max, on 31 July on BBC One.