Bindi Irwin and Chandler Powell Wedding Pictures
Bindi Irwin and Chandler Powell Have Married in a Secret Ceremony at Australia Zoo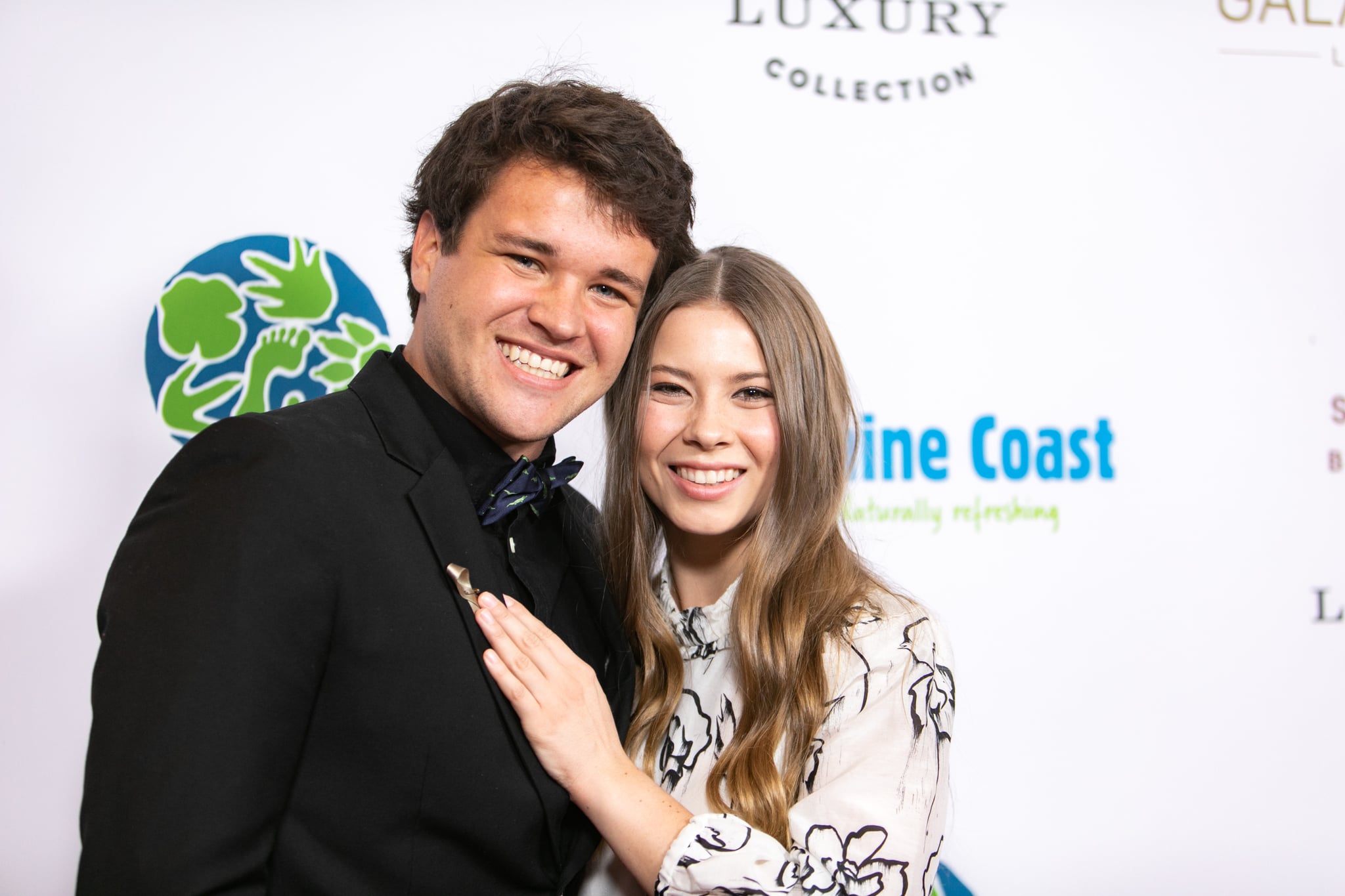 It's official! Bindi Irwin and wakeboarder Chandler Powell were married on Wednesday in a secret ceremony at the Australia Zoo on the Queensland Sunshine Coast. Bindi announced the news herself on March 25 with an Instagram post, sharing a gorgeous photo from the wedding, which took place just hours before new restrictions on weddings come into place in the country.
Laws put in place in response to the COVID-19 outbreak currently restrict weddings to only ten people. From tomorrow, that number will be cut to just five — the couple getting married, the celebrant, and two witnesses. In the post, Bindi revealed that she and Chandler made the tough decision to have no guests at their wedding. Earlier in the day, 7NEWS shared footage of the intensive wedding preparation before the event.
"We wish all of our friends and family could have been there with us, however it's lovely that we will be able to share photos and videos," Bindi wrote. "Right now we're encouraging the world to hold onto hope and love, which will carry us forward during this profound time in history. Today we celebrated life and revelled in every beautiful moment we shared together in our Australia Zoo gardens. Mum helped me get ready, Robert walked me down the aisle, Chandler became my husband and together we lit a candle in Dad's memory."
Bindi announced her engagement to Chandler on her 21st birthday in July last year. "On my birthday I said 'yes' & 'forever' to the love of my life," she wrote on Twitter. "Chandler, close to 6 years ago I fell in love with you & every day since has been a whirlwind of adventure & true happiness. Here's to a lifetime of friendship, purpose & unconditional love." Chandler proposed at the Australia Zoo, where the couple met in 2013.
Earlier this month, Bindi posted pictures of her wedding bouquet, which she chose with help from Chandler, and her brother, Robert.
Image Source: Getty / John Wolfsohn