Britney Spears Speaks About the End of Her Conservatorship
Britney Delivers a State of the Spears Union in a Candid New Video: "Let's Move Forward"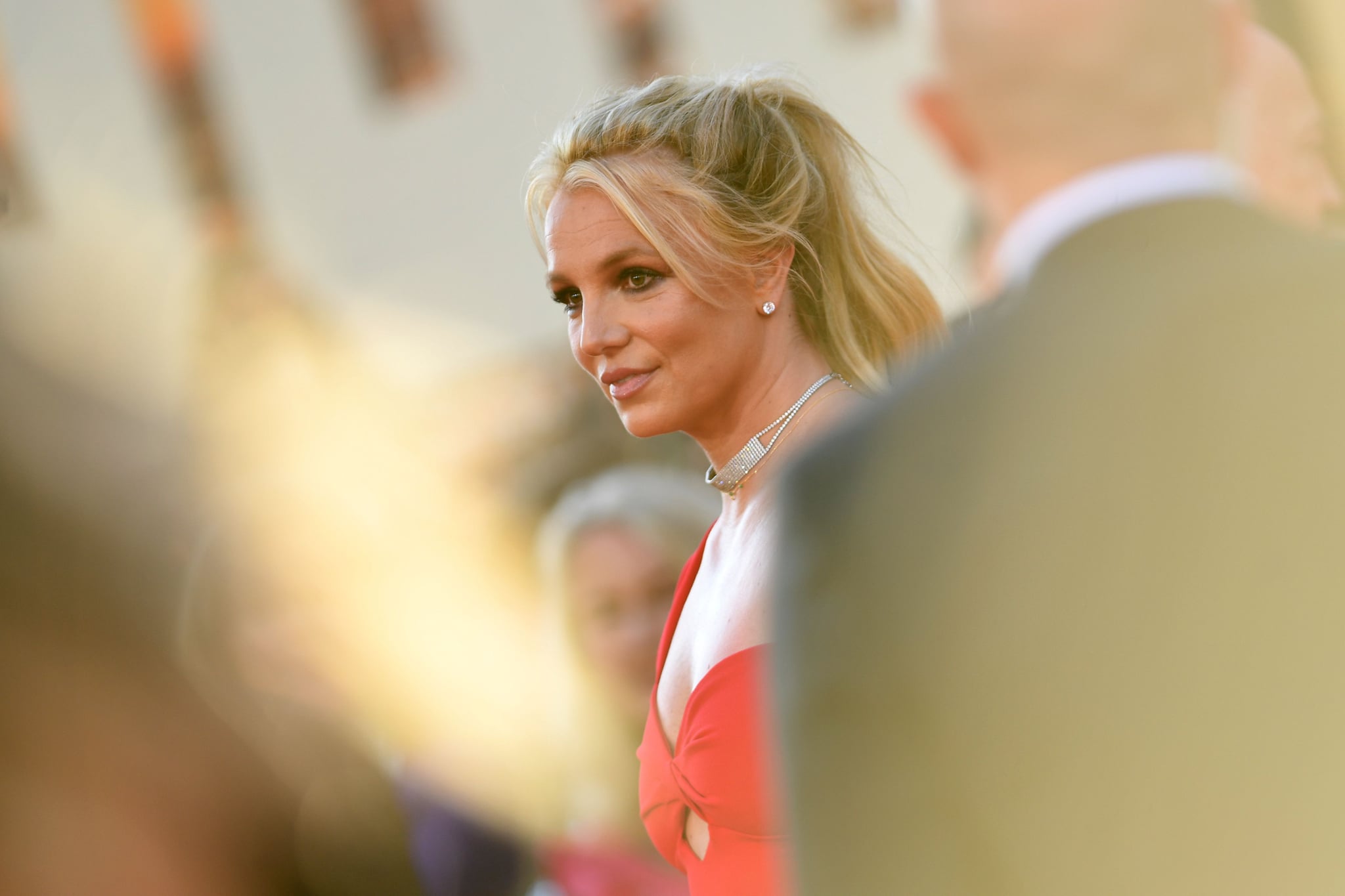 Image Source: Getty / Valerie Macon
Britney Spears is freely speaking out about the conservatorship that consumed her personal and professional lives for over a decade. Nearly a week after Judge Brenda J. Penny officially terminated the publicly maligned legal agreement, Britney released a candid Instagram video on 16 Nov. answering questions from fans about what now lies ahead. The pop star spoke of aspirations both lofty and beautifully simple: being able to once again control her finances, regain her independence, and go out and buy candles as she pleases.
"It's the little things."
"I've been in the conservatorship for 13 years. That's a really long time to be in a situation you don't want to be in," Britney said. "So, I'm just grateful honestly for each day and being able to have the keys to my car, and being able to be independent and feel like a woman, owning an ATM card, seeing cash for the first time, being able to buy candles. It's the little things for us women but it makes a huge difference, and I'm grateful for that. It's nice. It's really nice."
Though she's enjoying her newfound freedom, Britney will continue to use her platform to shed light on the conservatorship system, which she's repeatedly described as being "demoralising", and how it's often misused. "I'm not here to be a victim," she said. "I'm here to be an advocate for people with real disabilities and real illnesses. I'm a very strong woman so I can only imagine what the system has done to those people. Hopefully my story will make an impact, and make some changes in the corrupt system."
In her caption, Britney mentioned interest in a sit-down interview with Oprah, and said she is intent on exposing her family's motivations throughout the conservatorship. (Britney notably called out her "church going mother", Lynne Spears, whose level of involvement has long been obscured, especially when compared to Britney's father and longtime conservator, Jamie Spears.) "I'm used to keeping peace for the family and keeping my mouth shut," Britney wrote, "but not this time."
Britney closed out her video with a message to her fans, the heart of the #FreeBritney movement. "You guys rock. My voice was muted and threatened for so long. I wasn't able to speak up or say anything . . . You gave it awareness," she said. "I honestly think you guys saved my life in a way." Before offering a determined fist pump, Britney added, "With that said, let's move forward."