Captain Sir Tom Moore Dead at Age 100 From Coronavirus
Captain Sir Tom Moore Has Died: "Our Father's Life Was Nothing Short of Remarkable"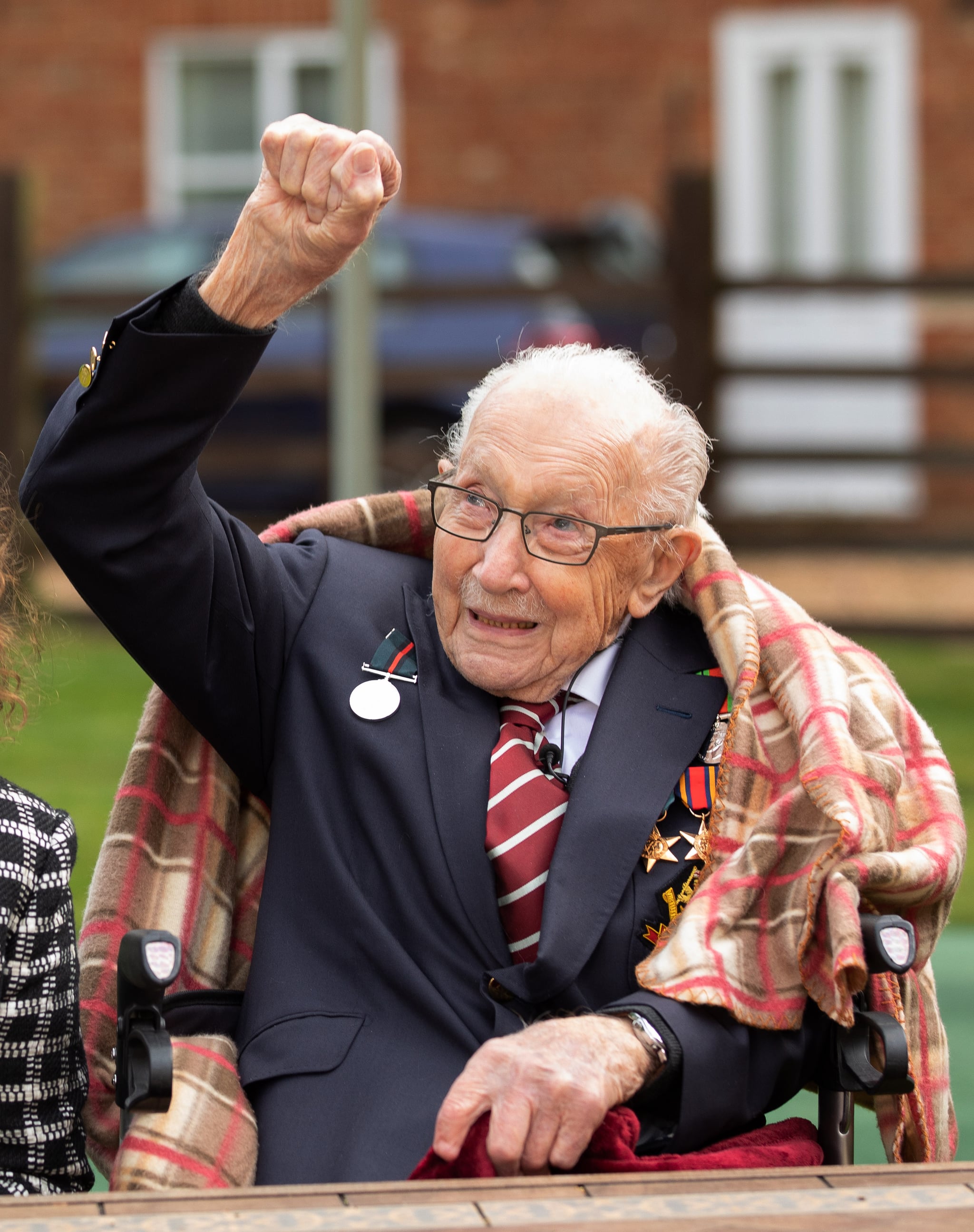 Captain Sir Tom Moore, fondly known as "Captain Tom", has sadly died in hospital after contracting coronavirus and pneumonia.
On 2 Feb., Captain Tom's daughters Hannah and Lucy released a statement following the news:
"It is with great sadness that we announce the death of our dear father, Captain Sir Tom Moore. We are so grateful that we were with him during the last hours of his life; Hannah, Benjie and Georgia by his bedside and Lucy on FaceTime. We spent hours chatting to him, reminiscing about our childhood and our wonderful mother. We shared laughter and tears together. The last year of our father's life was nothing short of remarkable. He was rejuvenated and experienced things he'd only ever dreamed of."
Captain Tom captured our hearts in 2020 and became headlines news whilst raising more than £32m for the NHS by walking 100 laps of his garden before he turned 100; surpassing his original goal, which was to raise just £1,000. Following his incredible fundraising efforts, the former British Army officer was knighted by the Queen at an outdoor ceremony at Windsor Castle.
His contribution to the nation continued during the November lockdown when The Captain Tom Foundation launched the Walk and Talk with Captain Tom campaign, in an effort to tackle loneliness.
We will remember Captain Tom for his generosity and incredible fundraising efforts and for bringing us hope at a particularly dark time for many of us in the UK. Our thoughts are with his family.