Cara Delevingne Reflects on Troubling Paparazzi Photos
Cara Delevingne Says She Was "Not Okay" in Concerning Photos That Led Her to Get Sober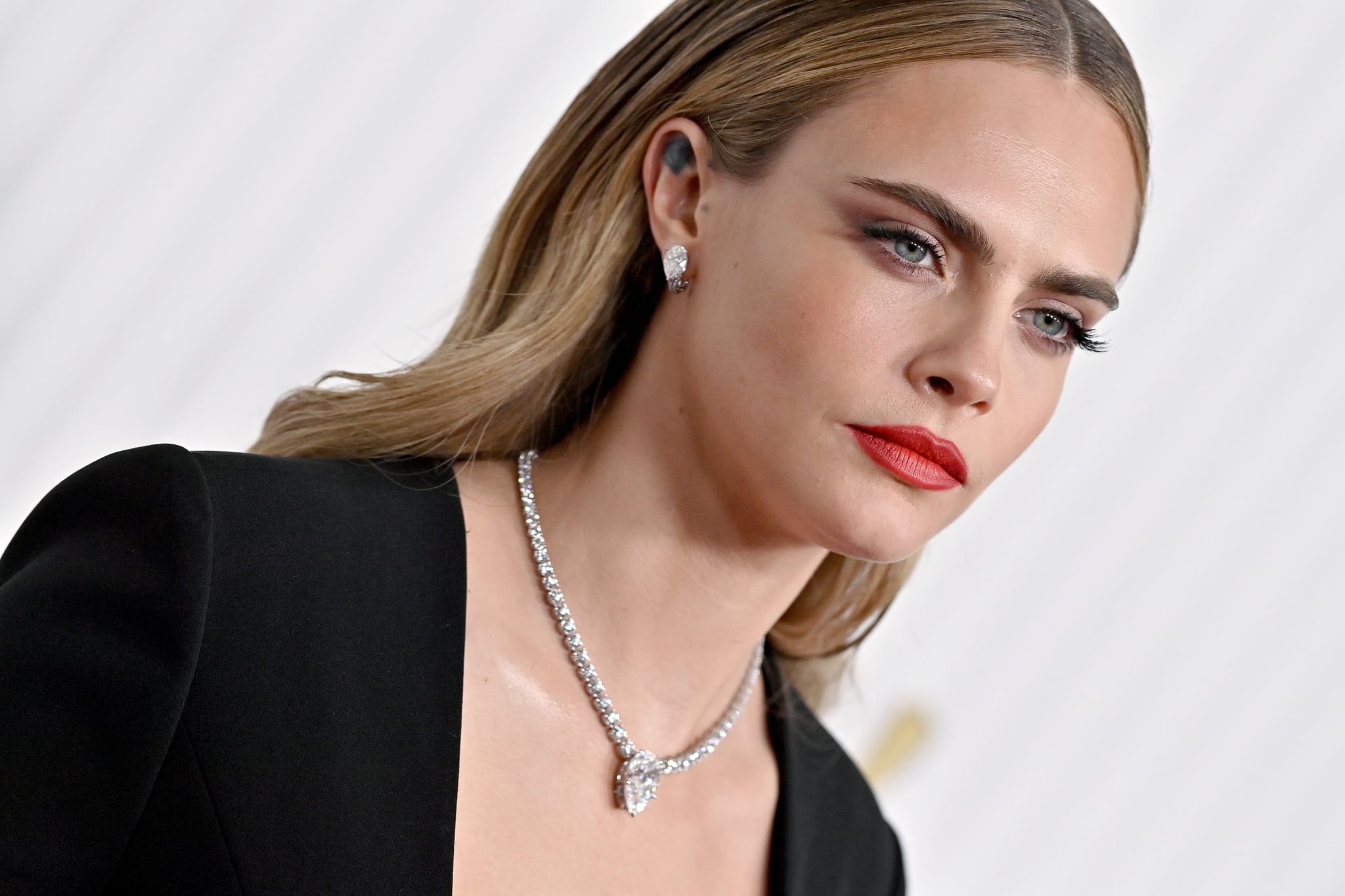 For many, photos of Cara Delevingne looking frazzled at Van Nuys Airport in September 2022 were evidence that the actor and model was yet another troubled celebrity on a downward spiral. For Delevingne, though, they were a wakeup call that helped trigger a life change.
In an 8 March cover story for Vogue, Delevingne described the photos as a major source of shame. "I hadn't slept. I was not okay," she said, telling the outlet that she had just returned from Burning Man when the photos were snapped — and at the time, she was still in denial about what was actually happening. "It's heartbreaking because I thought I was having fun, but at some point it was like, 'Okay, I don't look well,'" she said. "You know, sometimes you need a reality check, so in a way those pictures were something to be grateful for."
For years, Delevingne seemed like she was at the top of her game. An A-list model and actor, she scored major roles in movies like "Paper Towns" and "Suicide Squad" and embarked on a series of high-profile relationships with the likes of St. Vincent and Ashley Benson. But all the fame and attention only made her difficulties with self-image worse. "If you have problems going into this industry, they will only get magnified and exacerbated," she said. "There is nothing about it that makes it better."
As it became clear that Delevingne was struggling, many of her friends emerged to try to help her out. The star has a number of high-profile friends, from "Only Murders in the Building" costar Selena Gomez to Stella McCartney and Margot Robbie, and many of them rallied around her in late 2022. Still, for a while, Delevingne struggled to accept their help. "I have so many friends," she said. "They ride for me and I love my friends so much, but it felt like a lot of the time, they were shallow relationships only because I wasn't able to be honest about the things I was going through. I didn't want to burden anyone. It was also like, What if people leave? If you ask any of my friends, they would say they'd never seen me cry."
Fortunately, she eventually wound up letting help in. "From September, I just needed support. I needed to start reaching out. And my old friends I've known since I was 13, they all came over and we started crying," the actor and model said. "They looked at me and said, 'You deserve a chance to have joy.'"
In the months since then, Delevingne has committed to sobriety. At four months sober at the time of the Vogue interview, she's now focussed on spending time with her friends; her girlfriend, musician Minke; and herself as she works on the new life she wants to create.