Celeste on Lockdown, Performing Live, and her Documentary
Celeste on the UK Government and the Music Industry: "I'd Rather Feel Fulfilled Than Censored"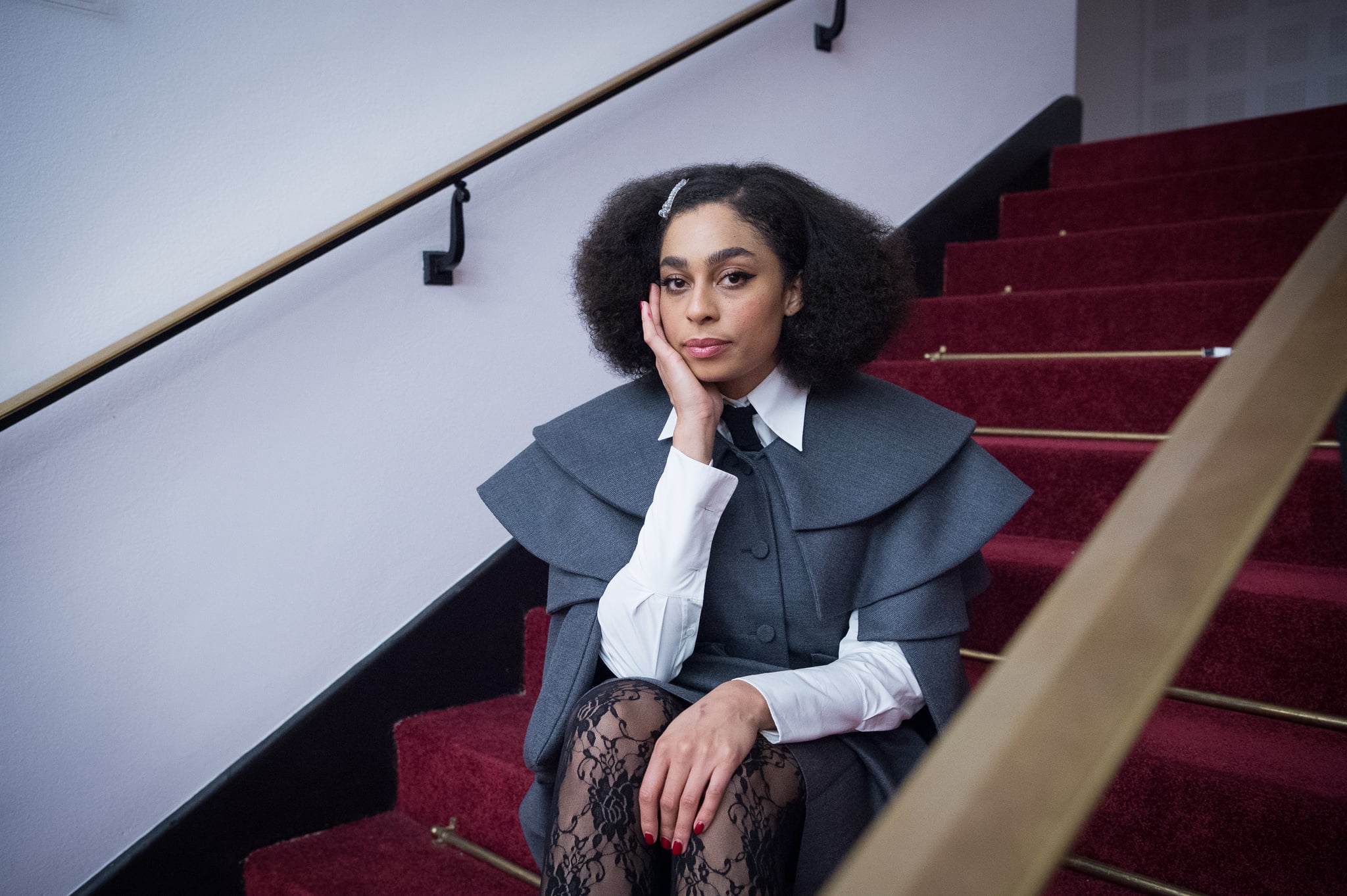 Lockdown has been tough on many of us in the UK, but it's been particularly tough on the entertainment industry. UK music venues, nightclubs, and performers were at the mercy of the UK government's decisions and constant u-turns, and finally, things are starting to change. Whilst venues have been able to open their doors this month, and festivals are beginning to go ahead, it's left a sour taste in the mouths of artists everywhere, who feel less supported by their government than ever before. One of those artists is the Brit award-winning singer-songwriter Celeste, and we caught up with her to chat about life after lockdown, performing live post-pandemic, and what the future holds.
"It's been quite a rollercoaster, because at the beginning of lockdown, although there was loads that we were prevented from doing, I felt quite free within it," she told POPSUGAR. "It was the first time in the few years that I was off a calendar and I didn't know what I was doing every day for the next four months. I was feeling a sense of freedom and spontaneity and I didn't have to really think about anything in the future. I started to take each day as it came, which was really, really liberating."
Along with the newfound liberation, Celeste had a pretty turbulent few months due to a recent breakup. "I had a relationship in the last year and a half, so that's been quite tough. I feel guarded to talk about it too in-depth, to protect that person's feelings. It is a weird thing when you're a musician though, because you obviously sing about your real life," she explained. Despite the difficulties that come with going through a breakup, the singer is a firm believer in the fact that everything happens for a reason and that there are valuable lessons to learn. "With everything we experience, we've learned something. You might still find yourself getting tearful about it, or you might find yourself thinking of times you shared with that person and missing it and feeling really sad. But then over time, the intensity of those emotions thins out a little bit."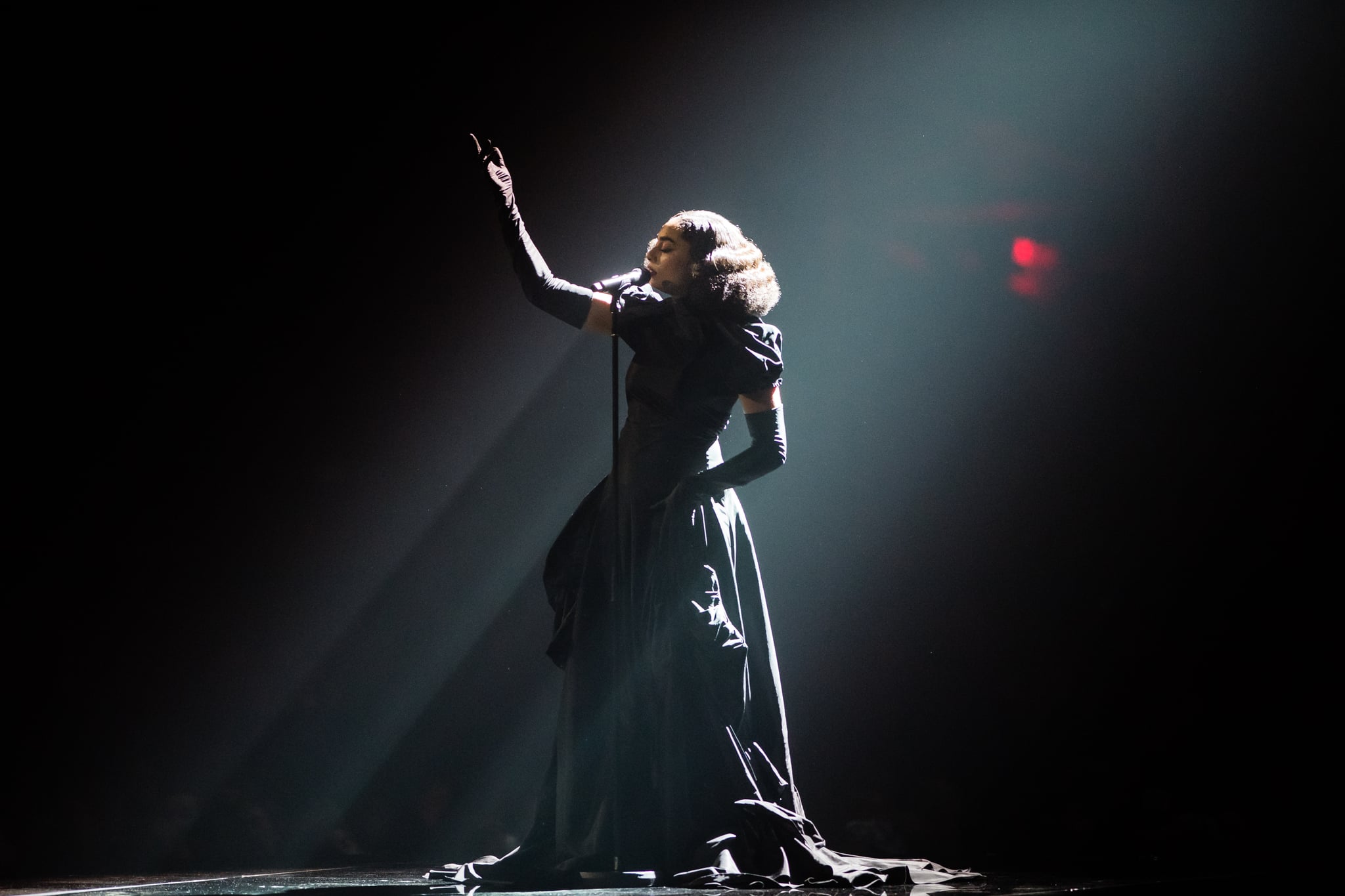 It seems that performing live again has helped Celeste to immerse herself in her art while using it to process her feelings. "Whatever I do, I always give my whole self to it and that has helped me a lot during this time. It's been the beginning of perhaps quite a transformative period for me in finding my self-confidence again, self-esteem, and just meeting and talking to all different sorts of people. I've been feeling a warmth from being surrounded by loads of different people for five days straight," she told us.
It's positive feelings like those that the industry has been robbed of for the last 16 months, and it's taken a while to recover from. "It felt really normal to do a show, and I felt like it was about time for me. In the last year, there have been moments where I've thought, 'Oh, that time is coming', and I've shied away from it, whereas this time, I was ready to go and give it everything."
"Whatever I do, I always give my whole self to it and that has helped me a lot during this time. It's been the beginning of perhaps quite a transformative period for me in finding my self-confidence again."
The performance itself took place at Union Chapel, a place that Celeste has wanted to perform at for the longest time. "It just has such an atmosphere in it. Even if you stand in it alone, you can feel it has so much history," she explained. "My album came out in January, and this was the first time I got to perform it live in front of an audience. I was really worried I was going to have to perform more of my commercially successful songs that aren't on the album, but I didn't [have to do that] all week. The shows went really well, so I'm glad I stuck to my guns on that."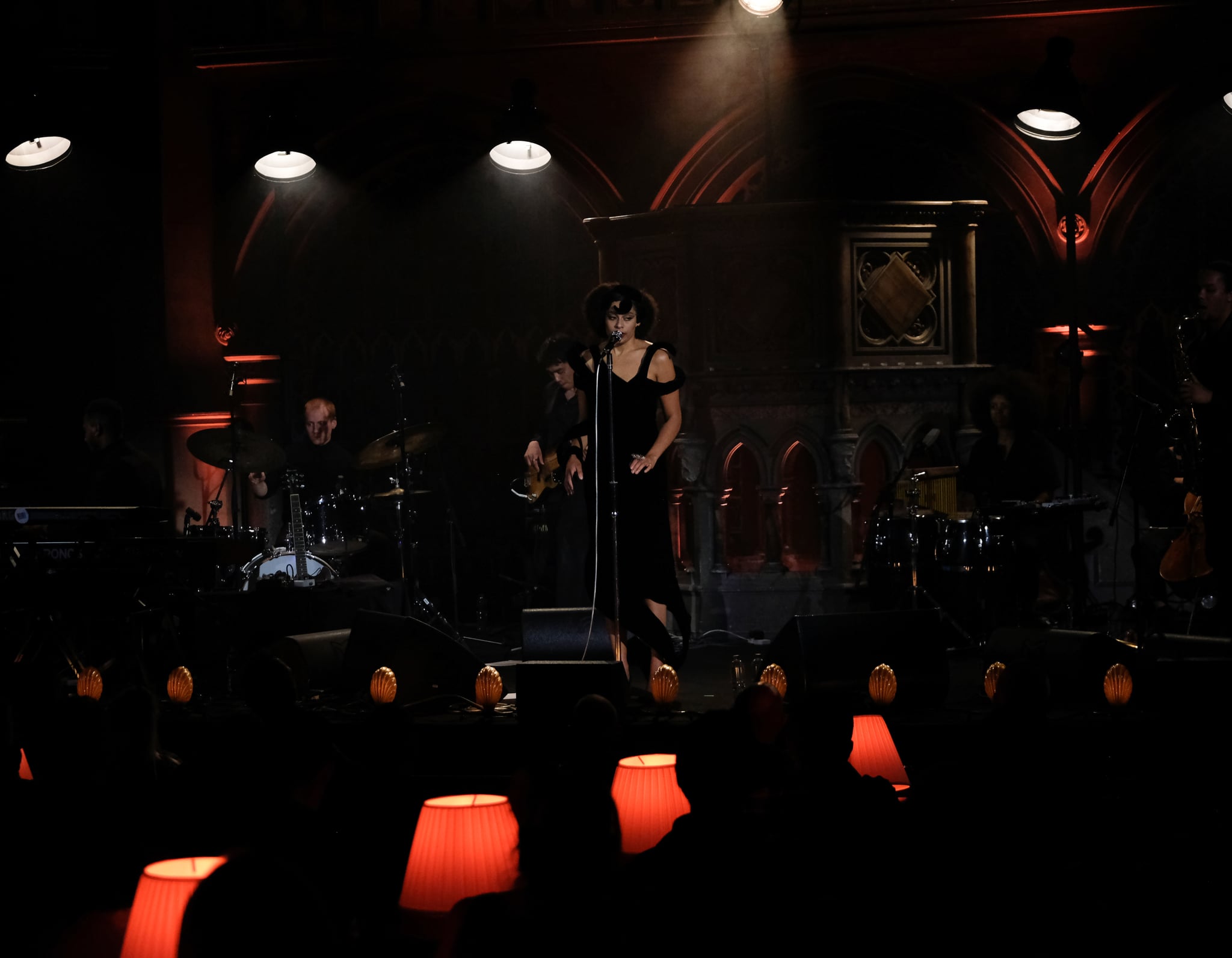 Along with her performance, Celeste told us that herself and her team made a documentary film of the week that captured the emotions of getting back to live music. Called On With the Show, the singer explained that "it's about trudging on after having dealt with some difficult things personally, and universally for everyone, and it's about saying that things must go on. You must live your life, even after whatever you face and know that there's always good to come. I watched it in the edit suite yesterday, and it's probably the best thing that exists out there of mine, in terms of a piece of content. It's a very honest depiction of myself in different realms of performance and what is then seen to be on stage and what it is behind the scenes, and all of that sort of thing. So I'm really, really proud of that."
In terms of the way the pandemic has affected the music industry, and what those in charge of measures have done to save it, Celeste is not impressed. "I would like it if our government was just a bit more straight up with us and if they would stop turning a blind eye to certain things," she explained, adding that "there's a lot of stuff going on at the moment that I don't really agree with. I view it to be quite ill of our government right now, and I don't really support them. My housemate and I speak about it a lot, and how you can feel quite helpless. A lot of our friends felt really overwhelmed in the last year because of that feeling of just having something to say, but feeling like there's nowhere to go to voice those opinions."
She added that "I just can't wait for this whole thing to be over really, because I think it's brought out a sinister side in our government. It's highlighted certain things I think in terms of censorship and what being free truly means, and what living in a democracy truly means. Hopefully this wave will be over soon and a light will be shone on the truths of some of the poor behaviours of some of the people that are in control. That Hancock thing happened, but he's obviously not the only one. I just can't wait for them to just be gone."
Despite the fact that some people do side with the government, Celeste believes that it's incredibly important to be honest about her opinions "otherwise it's painful pretending that you think and you feel something otherwise, or censoring yourself, because you're worried that it will displease a certain group of fans or a certain platform that supports that stuff. I'd rather feel fulfilled than censored, basically."
Celeste: On With The Show, Live from London is available to stream on demand via LIVENow.
Image Source: Celeste