The 2023 SAG Awards Will Be Christina Applegate's Last Show
Christina Applegate Walks the SAG Awards Red Carpet Hand in Hand With Her Daughter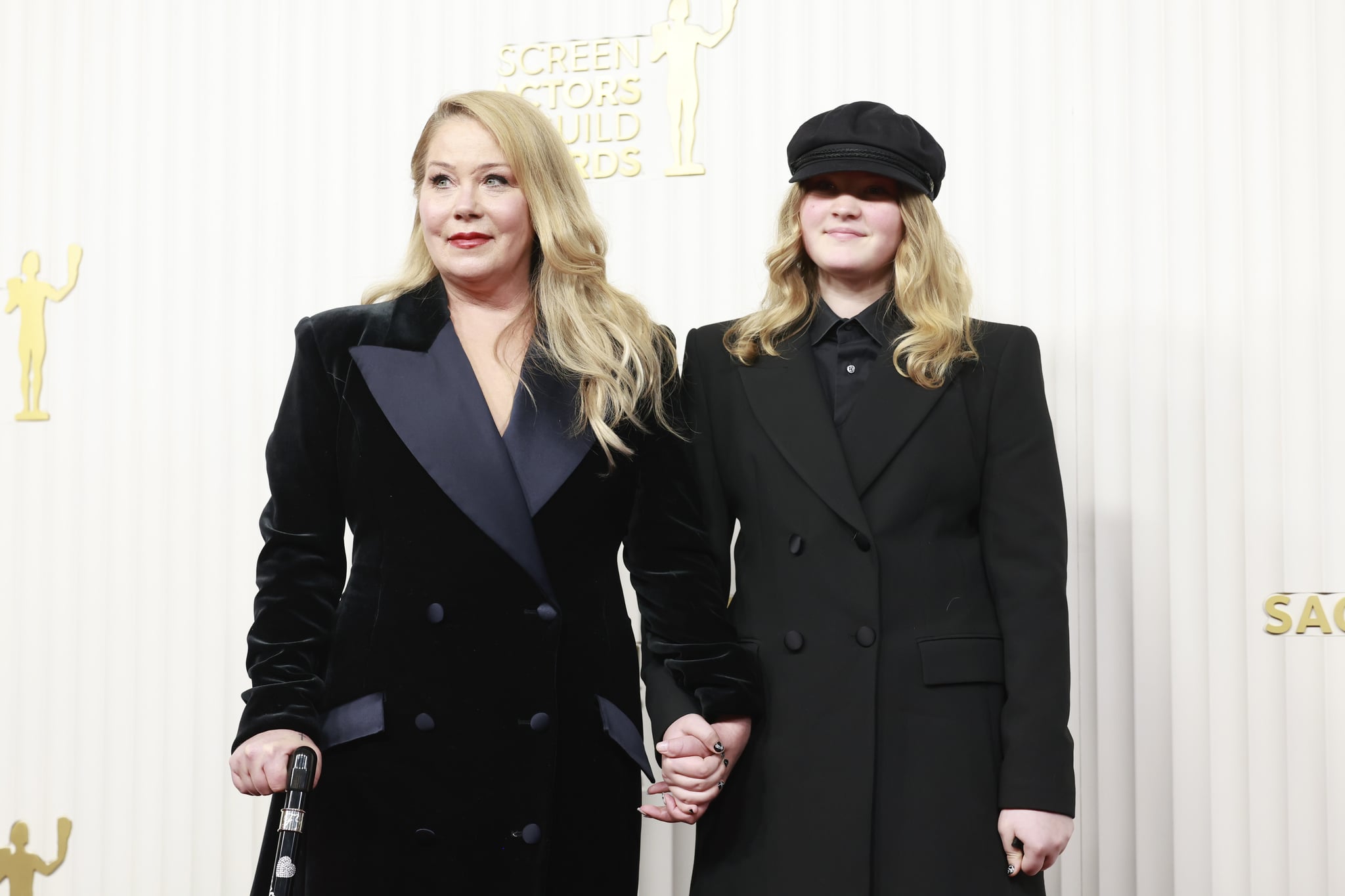 Image Source: Getty / Emma McIntyre / FilmMagic
Christina Applegate made an unforgettable appearance at the 2023 Screen Actors Guild Awards on 26 Feb. Accompanied by her 12-year-old daughter, Sadie Grace LeNoble, the pair walked the red carpet hand-in-hand. Applegate was nominated for outstanding performance by a female actor in a comedy series for her role as Jen Harding on Netflix's "Dead to Me"'s third and final season.
Applegate will be taking a step back from the spotlight following the SAGs. In an interview with the Los Angeles Times published on 7 Feb., the 51-year-old actor said the upcoming 2023 SAG Awards would likely be "my last awards show as an actor" after revealing her multiple sclerosis diagnosis in 2021.
"Right now, I couldn't imagine getting up at 5 a.m. and spending 12 to 14 hours on a set; I don't have that in me at this moment," Applegate told the publication. Her nomination at the 2023 SAGs marks her sixth nomination in the category. "When you go to that particular event, it's all your people — you don't have anybody but the actors there. And despite the reputation actors have, everyone is really lovely," Applegate said of the ceremony.
Looking ahead, the actor said she's considering producing, development, and "doing a sh*t ton of voiceovers to make some cash to make sure that my daughter's fed and we're homed." The actor also revealed that she planned to bring Sadie as her date to the show in hopes of having the preteen meet her idol, Natasha Lyonne.
Applegate announced her MS diagnosis on Twitter back in August 2021, writing, "It's been a strange journey. But I have been so supported by people that I know who also have this condition." She added, "It's been a tough road. But as we all know, the road keeps going. Unless some assh*le blocks it." In November 2022, Applegate was honoured with her very own star on the Hollywood Walk of Fame, and two months later, she stepped out for the 2023 Critics' Choice Awards, where she scored a nod for best actress in a comedy series for "Dead to Me."
Check out more photos of Applegate and LeNoble at the 2023 SAG Awards below.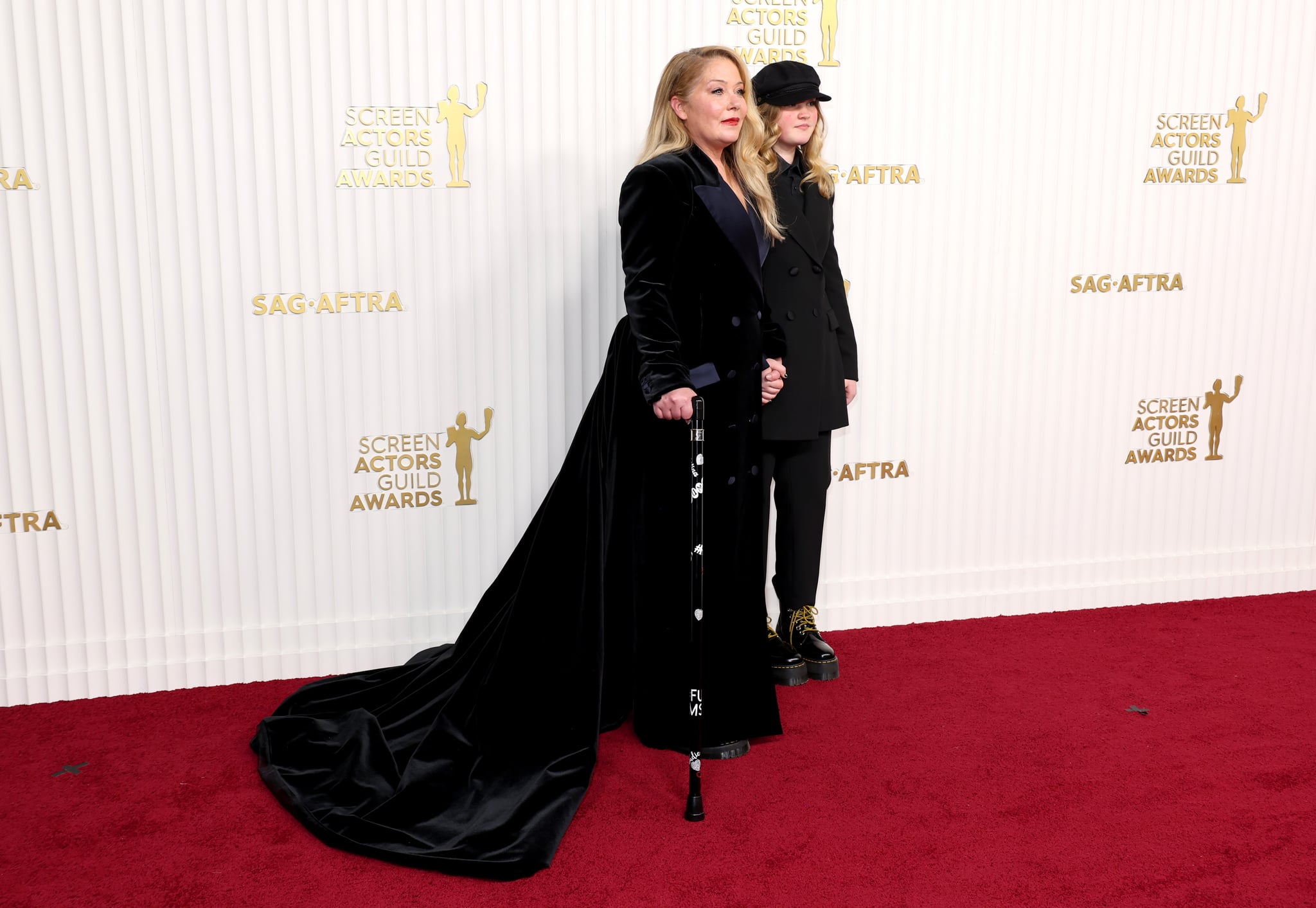 Image Source: Getty / Amy Sussman / WireImage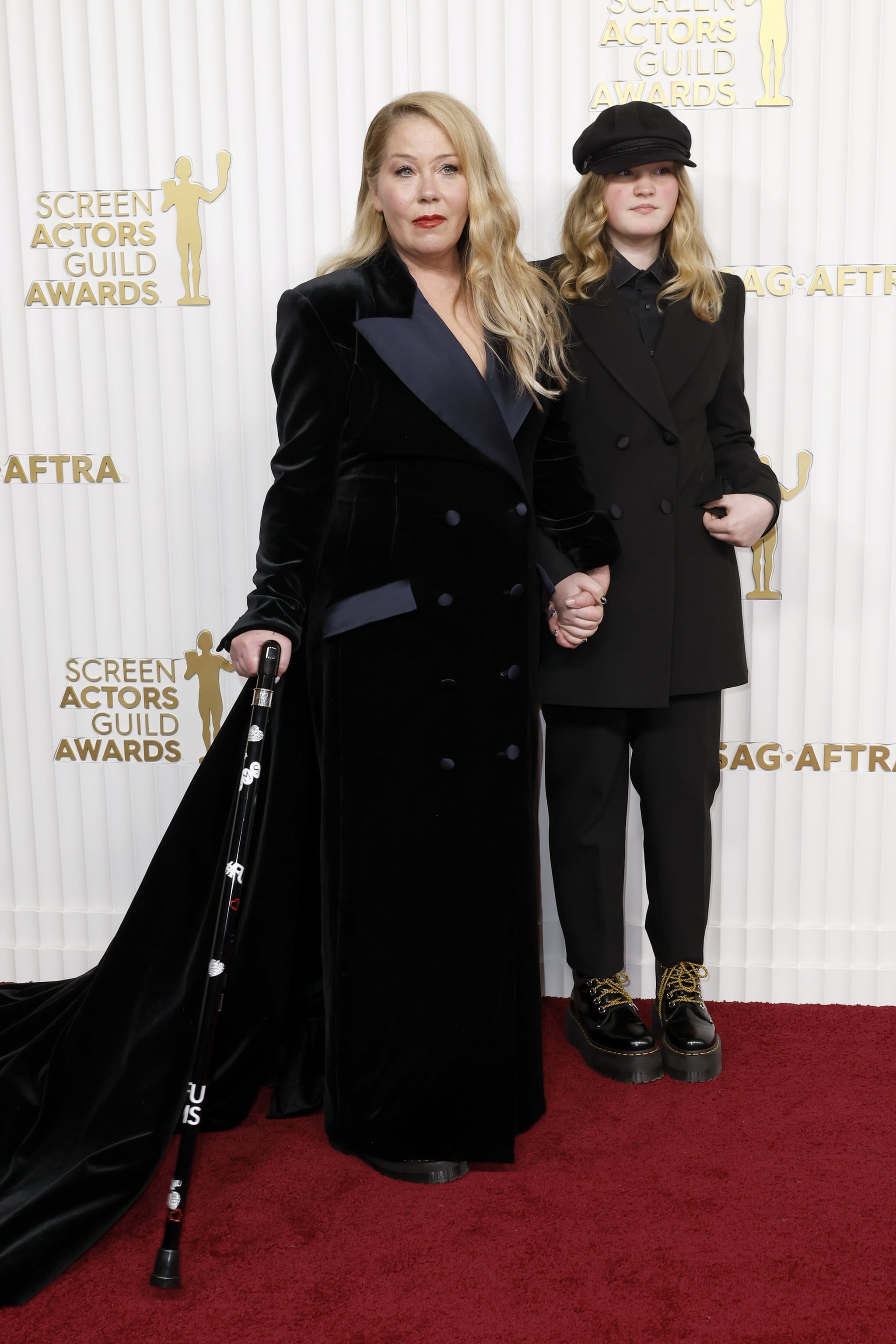 Image Source: Getty / Harrison