Did Prince Harry and Meghan Markle Ever Meet With the Press?
Meghan Markle Once Thought About Meeting With the Press, but Prince Harry Shut It Down
f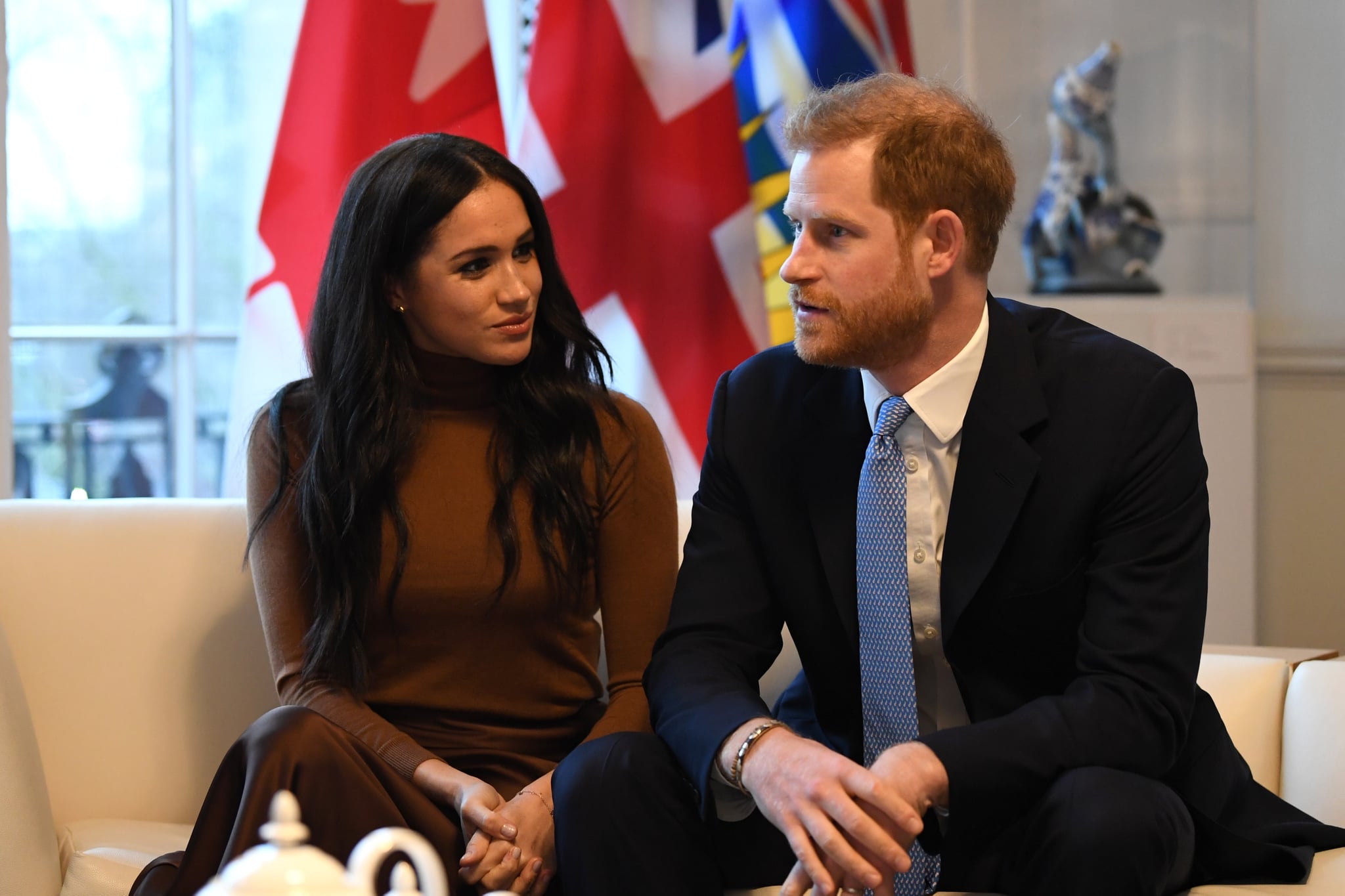 The British press has been hellbent on destroying Meghan Markle's reputation ever since she first began dating Prince Harry in 2016. But would things have been different if they had taken a moment to entertain the media? According to royal contributor Omid Scobie, Meghan reportedly once thought about sitting with the press to see if it would make a difference in their coverage.
"When Meghan and Harry first started dating, there were many individuals that said, 'Well, you know it will be better for Harry and Meghan if they met with us, if they had a drink with us,' because that's, of course, what used to happen with the Duke and Duchess of Cambridge," Omid told POPSUGAR. "Meghan was actually quite keen to perhaps see if it would make a difference to meet with the press. And it was Harry that stepped in and was basically like, 'No way in hell.' And given what we know now, it's clear why he said that because he knew that if they got too involved, there would continue to be no protection from the palace and things could get particularly bad for them."
Omid explained that Harry had made it clear from the start that this wasn't a game he wanted to play, adding, "He saw his mother get sucked into it and how dangerous it could get. And ultimately, I think we look back now and understand why Harry was so protective of Meghan when it came to the press." In his tell-all with Oprah Winfrey, Harry noted that the royal family is "scared" of the media turning on them and that the two have an "invisible contract." According to Omid, that "invisible contract" is basically an agreement between the two that states that "members of the royal family must continue to share milestones and important moments in their lives and landmark achievements with the press." And in return, "the press will be slightly more favourable" with their coverage.
Image Source: Getty / WPA Pool