Emily Ratajkowski Accuses Robin Thicke of Groping Her on Set
Emily Ratajkowski Accuses Robin Thicke of Groping Her on "Blurred Lines" Music Video Set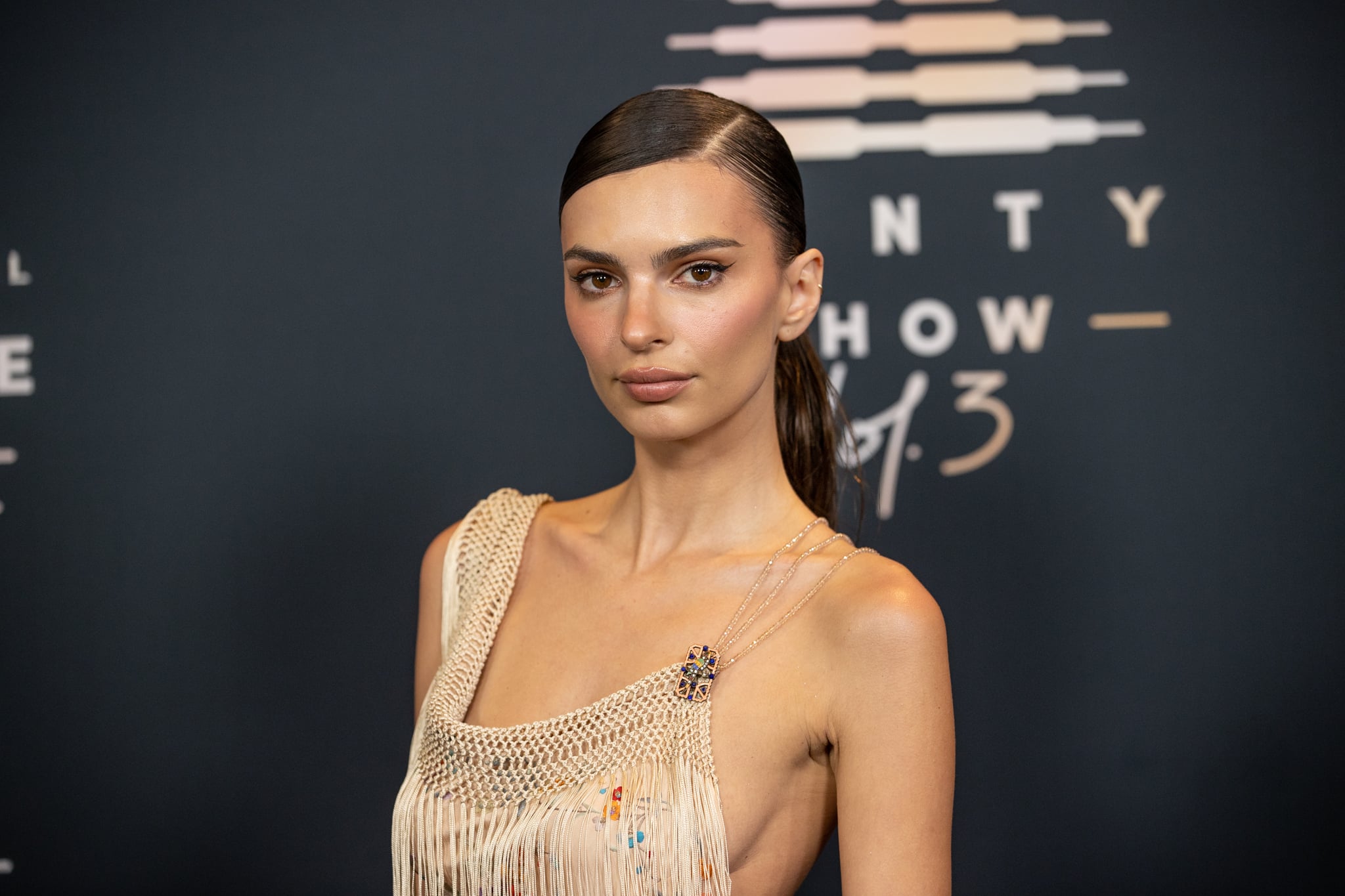 Emily Ratajkowski is opening up about her experience filming 2013's "Blurred Lines" music video alongside Robin Thicke. In her new book My Body, which hits stands on Nov. 9, the actress and model alleges that the singer groped her on the video's set, according to an excerpt published by The Sunday Times. "Suddenly, out of nowhere, I felt the coolness and foreignness of a stranger's hands cupping my bare breasts from behind," the excerpt reads. "I instinctively moved away, looking back at Robin Thicke. . . . He smiled a goofy grin and stumbled backward, his eyes concealed behind his sunglasses. My head turned to the darkness beyond the set."
Emily wrote that the music video's director, Diane Martel, witnessed the incident and yelled out to ask if she was OK. In a statement to The Sunday Times, Diane corroborated Emily's claims, saying: "I remember the moment that he grabbed her breasts. One in each hand. He was standing behind her as they were both in profile." Diane also claimed that Robin had been drinking on set and later "sheepishly apologised" to Emily.
Following its release, "Blurred Lines" received backlash for its provocative music video and misogynistic lyrics. Pharrell Williams, who produced and appeared on the track, later admitted he was "embarrassed" by the hit. "My mind opened up to what was actually being said in the song and how it could make someone feel," he told GQ in 2019. "Even though it wasn't the majority, it didn't matter. I cared what they were feeling too. I realised that we live in a chauvinist culture in our country. Hadn't realised that. Didn't realise that some of my songs catered to that." Robin has not yet publicly responded to Emily's allegations.
If you or anyone you know has been sexually abused, call the National Sexual Assault Hotline at 1-800-656-HOPE (4673). A trained staff member will provide confidential, judgement-free support as well as local resources to assist in healing, recovering, and more.
Image Source: Getty / Emma McIntyre