Gemma Arterton Welcomed her First Baby in December
Gemma Arterton Is "Very, Very Happy" After Welcoming her First Child in December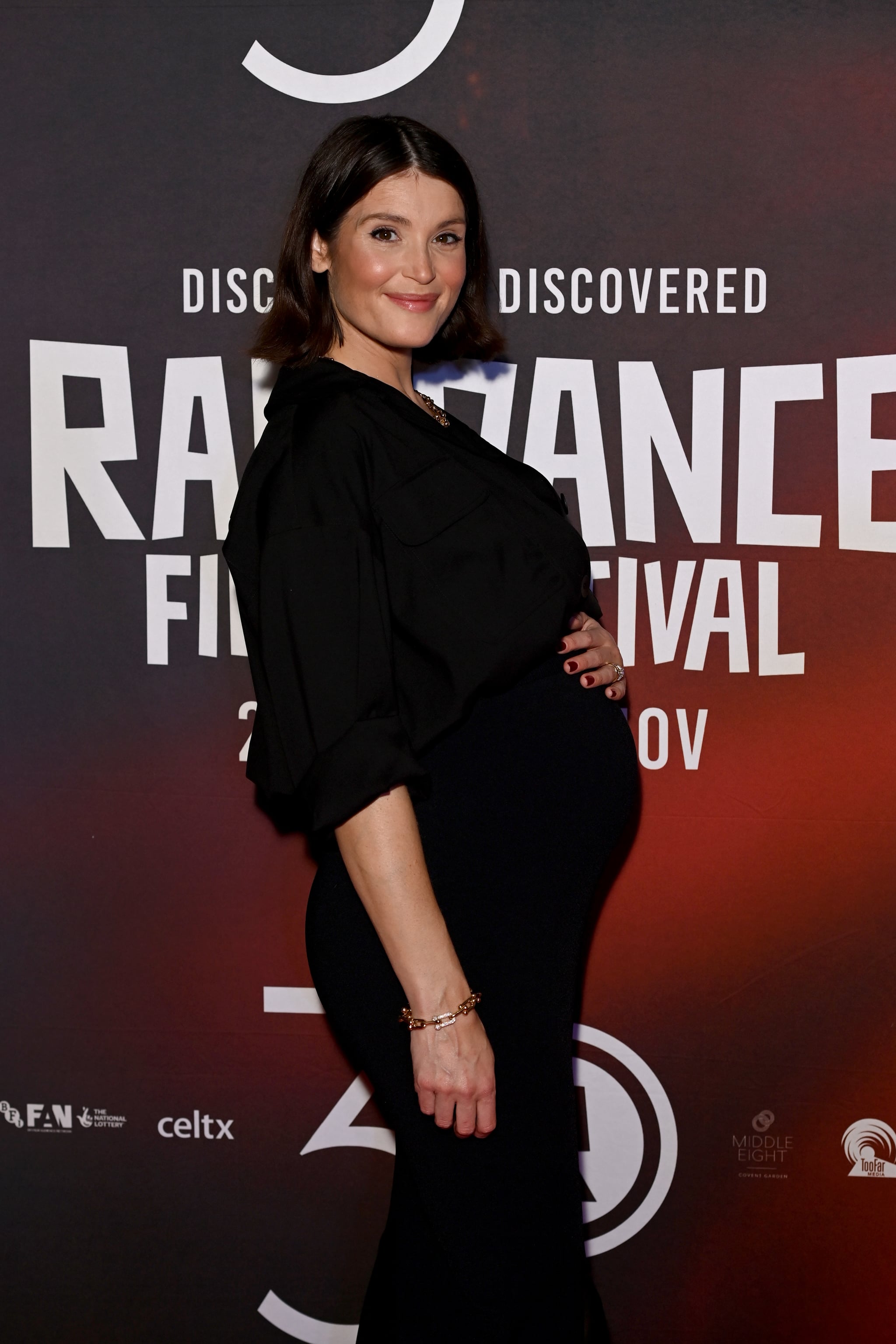 "Quantum of Solace" star Gemma Arterton has revealed she welcomed her first child in December, calling her baby son "a little Chiristmas elf!" The 37-year-old told BBC Radio 2's Zoe Ball on 8 Feb. that she and husband Rory Keenan, who starred in "Peaky Blinders", are "very, very happy".
It was only in November that Arterton publicly revealed she was pregnant when she arrived at the Raindance Film Festival awards wearing a navy maxi skirt and shirt that perfectly skimmed over her blossoming bump. Fast forward three months and she arrived at the BBC studios wearing a pink satin minidress with a matching satin coat, pink heels, and sheer black tights. When Ball congratulated her on the happy family news, she also added how fabulous she looked. "The power of the paintbrush," Arterton laughed. She joins Stacey Dooley and Molly-Mae Hague as a first-time mum for 2023.
The actor married Keenan in a private ceremony in 2019, her second marriage after previously tying the knot with fashion designer Stefano Catelli in 2010 (they split three years later). In 2013, Arterton has spoken to The Times about having children. "I don't think you can ever plan the right, exact time," she said. "I don't feel ready for kids because I want to know that I can come back and still be valuable to the industry . . . That's only going to happen when I feel a little bit more accomplished . . . or at least when I've accomplished something I'm proud of."
With critically-acclaimed theatre, TV, and film performances to her name, and her own production company, she's certainly got lots to be proud of, and now adds being a mum to her impressive CV!