Halsey Kicks Off New Tour With Pro-Choice Statement
Halsey's New Tour Includes Sobering Stats on Dwindling Abortion Access in the US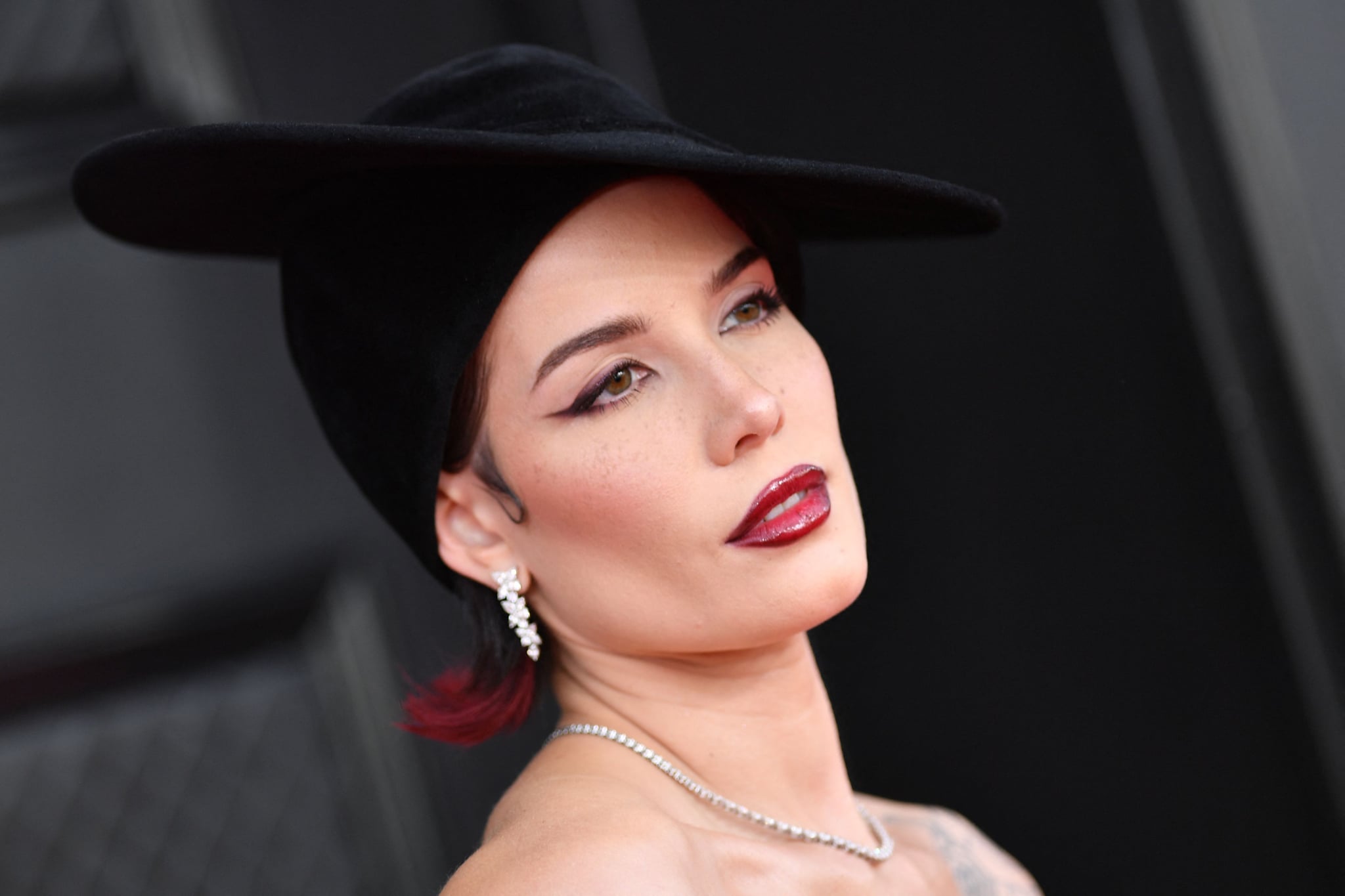 Image Source: Getty / Angela Weiss
Halsey's new tour comes with a message. The singer kicked off their Love and Power Tour on May 17 in West Palm Beach, FL, and during a passionate performance of "Nightmare," a screen displayed footage from pro-choice protests, followed by various statistics about dwindling abortion access in the nation. This comes two weeks after Politico leaked a draft opinion offering insight into the Supreme Court's motion to overturn Roe v. Wade.
The statistics that appeared on the screen varied from a fact about the safety of abortion as a medical procedure to the lack of abortion clinics in a growing number of states: "There are now 16 states where 95% of counties do not have an abortion clinic." The presentation also drew attention to higher maternal mortality rates for Black women. Halsey then screamed into the microphone, "So save me your f*cking prayers."
A powerful performance of "Nightmare" during @halsey's opening night of their #LoveAndPowerTour.#MTVFirstLook pic.twitter.com/qSHEGExRoG

— MTV (@MTV) May 18, 2022
Following the draft leak on May 3, Halsey released a statement that day, signaling the moment as a grave turning point in the protection of reproductive rights. "This is one of the most significant events we will witness in our lifetimes," she said. "The effects of this decision will spiral into lethal situations for our entire country. Most seriously impacting people of colour, rural areas and socioeconomically impacted communities."
Halsey urged her followers to attend protests and make donations to the American Civil Liberties Union and National Network of Abortion Funds, as well as local organisations. "I know it seems like this conversation is happening constantly and many of us have lived with the mental security that we would never witness the revocation of this right," she said. "I know it seems like every time we worry, it's a false alarm. But it's not."
"This is a cruel attack on our fundamental right to choose."
Halsey ended their statement noting the importance of the right to choose, while also acknowledging their own decision to become a parent in 2021, with the birth of their first child, Ender. "This is a cruel attack on our fundamental right to choose if and when to have a child. I felt this way before I became a mother and I feel this way even more now after having my son," they said. "Pregnancy and having a child is a dangerous and life altering experience, though one that can be BEAUTIFUL if you are consenting and desiring of it. Everyone deserves the right to choose and the right to make that choice SAFELY."
Halsey is among many celebrities speaking out against the looming Supreme Court decision. During a Washington DC performance on May 4, Olivia Rodrigo said, "Our bodies should never be in the hands of politicians. I hope we can raise our voices to protect our right to have a safe abortion, which is a right that so many people before us have worked so hard to get." Phoebe Bridgers spoke about having an abortion at a Planned Parenthood while on tour last year and said, "It was easy. Everyone deserves that kind of access."