Harry Styles Helped a Fan Come Out to Her Mom at His Concert
Watch Harry Styles Help a Fan Come Out to Her Mom at His Milwaukee Show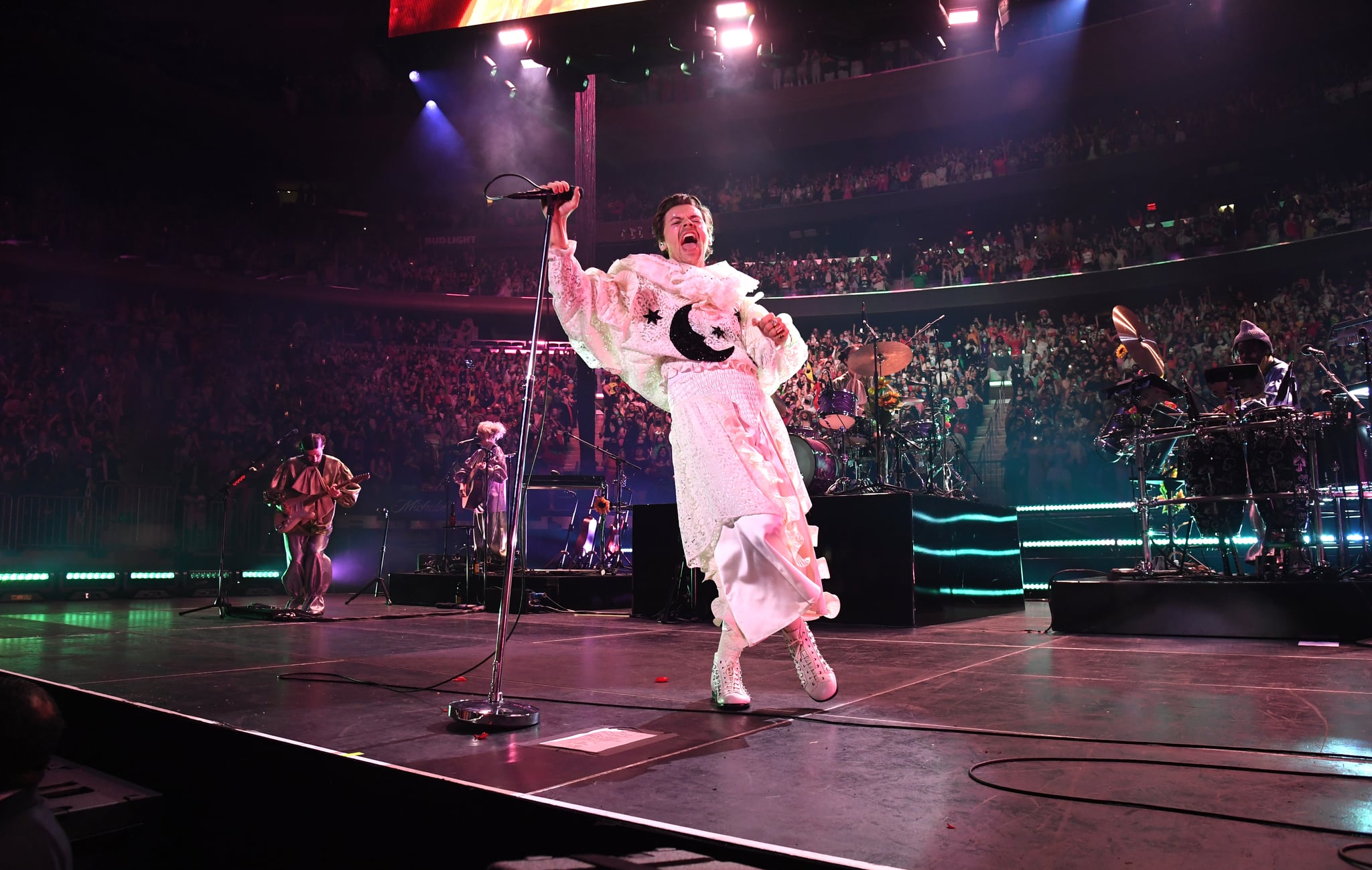 Image Source: Getty / Kevin Mazur
Harry Styles's tour is the gift that keeps on giving! The 27-year-old musician has been dishing out love advice, reuniting couples, and dressing up as Dorothy from The Wizard of Oz during his Love On Tour shows, and most recently, he helped a fan come out to her mom. During his stop in Milwaukee, WI, on Wednesday, Harry noticed fan McKinley McConnell holding up a sign that read: "My mom is in Section 201. Help me come out."
"What would you like to tell your mother?" he asked McKinley. "I can tell her if you'd like." McKinley was then heard saying, "OK, there's a lot of people," to which Harry replied, "There is a lot of people. Did you not know? Did you think this through? Do you want to tell her, or should I tell her?"
After McKinley told Harry that he could do the honour, the singer walked over to her mom who was on the other side of the stage and shouted, "Lisa, she's gay!" Naturally, the crowd erupted in cheers and Lisa was shown blowing kisses to her daughter on the jumbotron. "Now, I don't want to ruin the moment, but wouldn't it be nice if you were a little bit closer together?" Harry joked. Watch the entire moment in the clip below.
a moment that will actually be with me forever. thank you for creating a safe place for me. thank you for letting me grow along side you as a fan. thank you for helping me know who i am. thank you. 🖤 @Harry_Styles #LoveOnTourMilwaukee #LoveOnTour #SHESGAY pic.twitter.com/cVnenwlbN9

— mckinley🍒 2 (@intothexxlight) November 4, 2021