Henrie Kwushue From No Signal and Who We Be Talks Interview
Presenter Henrie Kwushue on Spotify's Who We Be Talks Podcast and the Future of Black British Radio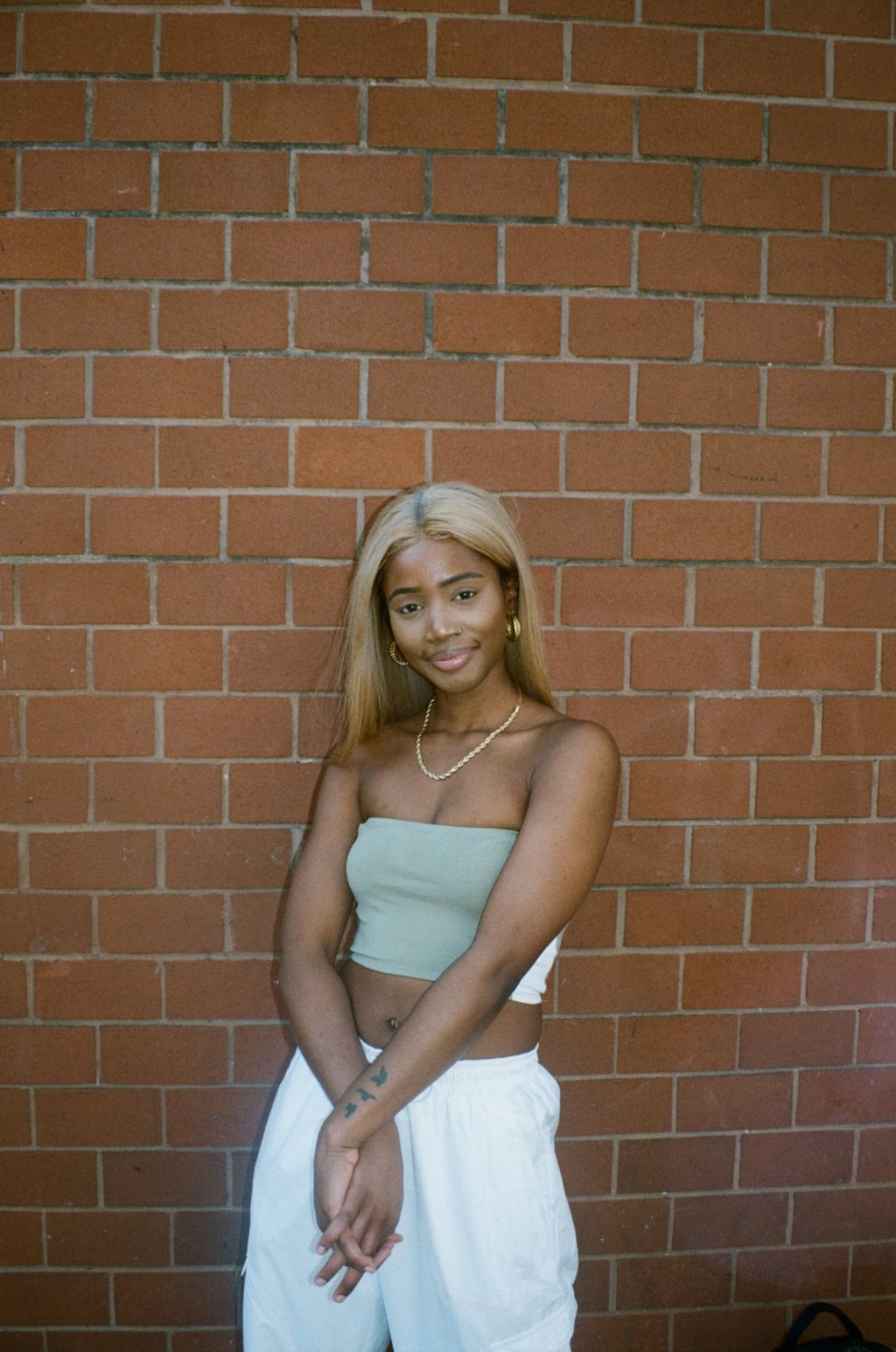 Image Source: Henrie Kwushue
Black British excellence is on the rise, and it's taking the UK entertainment industry by storm. The growing success of platforms like No Signal, podcasts like The Receipts, and presenters like Julie Adenuga and Henrie Kwushue, along with musicians like Little Simz and Enny, has spurred on more Black British talent to create than ever before. We caught up with Kwushue, a presenter on No Signal Radio and Spotify's Who We Be Talks podcast, to talk about the future of Black British radio, the importance of authenticity, and why we're entering a new era of entertainment.
No Signal is a Black-owned radio station that was born out of lockdown in 2020 and has since seen tremendous success online. "With No Signal, the fact that it's made by young Black people, for other young Black people, and everybody else, I think that there's something authentic about that, and the fact that Black music and Black content is in the mainstream now," Kwushue told POPSUGAR.
Throughout the various stages of the pandemic, the station saw most of its success through Twitter, keeping its listeners connected at a time when they needed it the most. "During lockdown, there wasn't that much to do, so it felt like a community, even though everyone was in their own houses," Kwushue explained, adding that "it felt incredible, the fact that so many people were locked in to the station, especially when our listeners hit the thousands, that just didn't feel real at all. I'm really grateful to have been a part of it, to still be a part of it until this day, and to have people believe in us like we believed in the idea."
The hardest part of creating a station from home, though, is a struggle to meet the demands of your listeners. Kwushue explained that "we really had to learn to understand that we can't please everyone, even though we desperately wanted to. We wanted to make everybody happy, but that is impossible. Because everyone was at home, it's not like we had studios or anything, so we were operating at a level that was very basic. If I didn't have WiFi, then nobody would hear me. We were always wanting to give more than we actually technically could, and at the time, that got us a little bit frustrated, but it was still good because people understood that and enjoyed it anyway."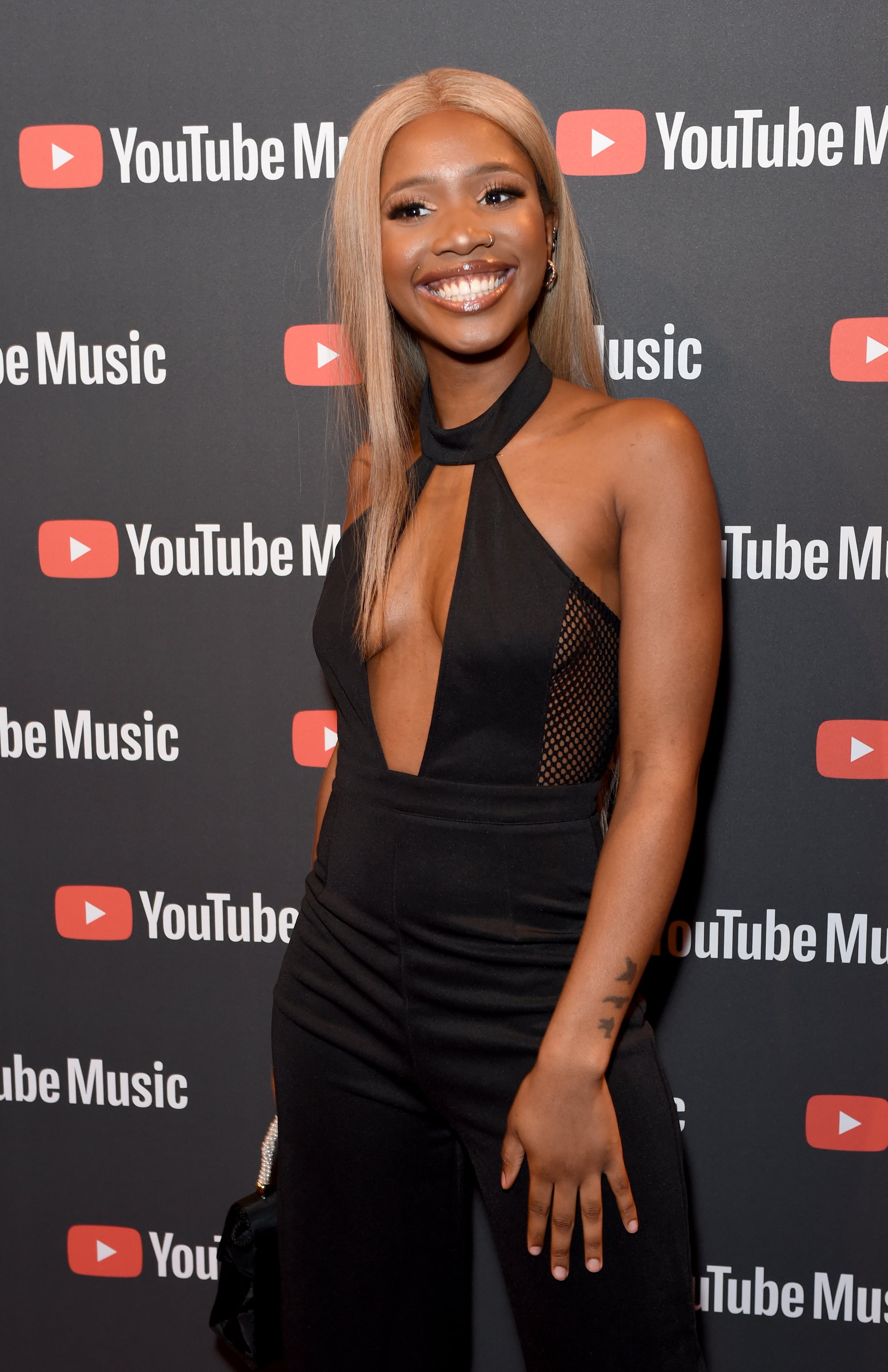 Image Source: Getty / Tabatha Fireman
In terms of what she thinks other entities should take away from the success of No Signal, Kwushue said, "If you try really hard to cater to your audience, then it's going to come across as being a bit corny, but when it just seems natural and you've got people from that demographic coming up with their own ideas, it makes so much more sense and it's something that people can really get behind."
Speaking about what's next for the station, Kwushue shared, "With No Signal, we're actually doing everything I thought we'd be doing, which is incredible. For a station that only started in lockdown, I'm quite proud of how far we've come. We're going to be doing 10v10 live in real life, so whoever's out there, make sure you get your tickets, because I'm going to be hosting some of them, and I think that it's going to be incredible. It's been so good so far, but to do it live, it's a different gravy."
Kwushue is also the host of Spotify's podcast Who We Be Talks, along with YouTuber Harry Pinero. "Who We Be Talks is the podcast partner to Spotify's 'Who We Be' playlist. Again, it centres around Black music, Black topics, Black everything, but it's definitely there for the masses to get involved in and engage with," she explained.
"People are a little bit more fearless now, and I think that's how we should continue to be. Whatever you have an idea to do, just go out there and do it."
The podcast was recently renewed for a fourth series, which sees special guests like Aitch and Mahalia sharing their views on current affairs. "I'm super grateful, because we were nominated number one music podcast in the whole of the UK. The fact that we're actually being taken in, people are really enjoying it, it's incredible," the presenter told us.
Series four is set to delve a little deeper into some of the issues affecting young people today. Kwushue shared that "what people can expect from this next season is a focus on topics that will be important to the demographic that we want to serve. We've already had Aitch in, and he was talking about body positivity. We've had Ehiz and Victor, who are huge on TikTok. Ehiz is the most-followed black TikToker in the UK, which is incredible, and we were talking about Love Island and what it means to be a Black creative in this space, especially on TikTok, and how you are perceived."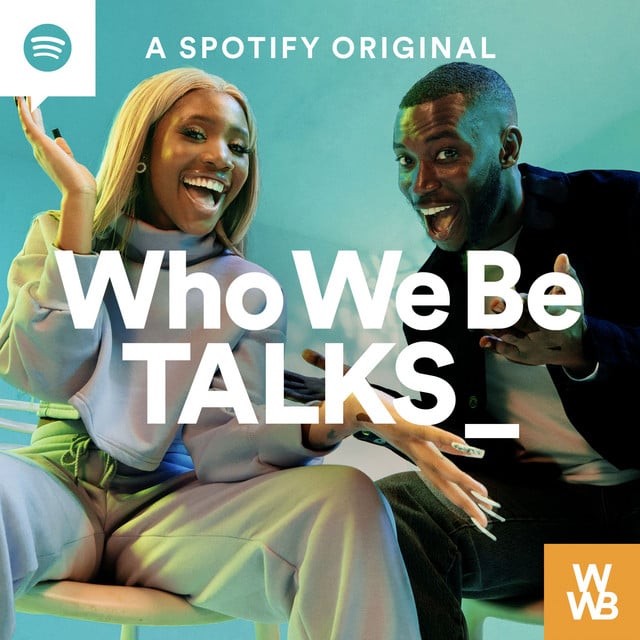 Image Source: Spotify
With stations like No Signal and podcasts like Who We Be Talks becoming the new mainstream, it's clear that the future of entertainment lies within its audience, and for the first time in a long time, the power truly is with the people. Kwushue said, "I think that we are coming into a space where Black people or any demographic of people that feel like they've got a voice will now come and make something of themselves and people will interact with it, people will engage with it."
In terms of the future, Kwushue said, "I think that the power, so to speak, needs to be in our own hands. When you've created something from scratch, it feels so much better, especially when there are people that engage with it, people that love it, and people that want to support it. We are entering a new era, and I hope to see new businesses, new platforms, new everything, made from people who feel like they have a voice that needs to be heard."
Kwushue is a firm believer in the idea that if the opportunity doesn't exist, then it's time to create it yourself, and that the time to do that is now. "Anybody that's considered marginalised and anybody who has been pushed aside, I feel like it's now their time to shine, especially coming out of lockdown, where we've been at home for many months up to a year. People are a little bit more fearless now, and I think that's how we should continue to be. Whatever you have an idea to do, just go out there and do it."