How Did Becky G and Sebastian Lletget Meet?
Becky G and Sebastian Lletget Can Thank Their Friends For Starting Their Love Story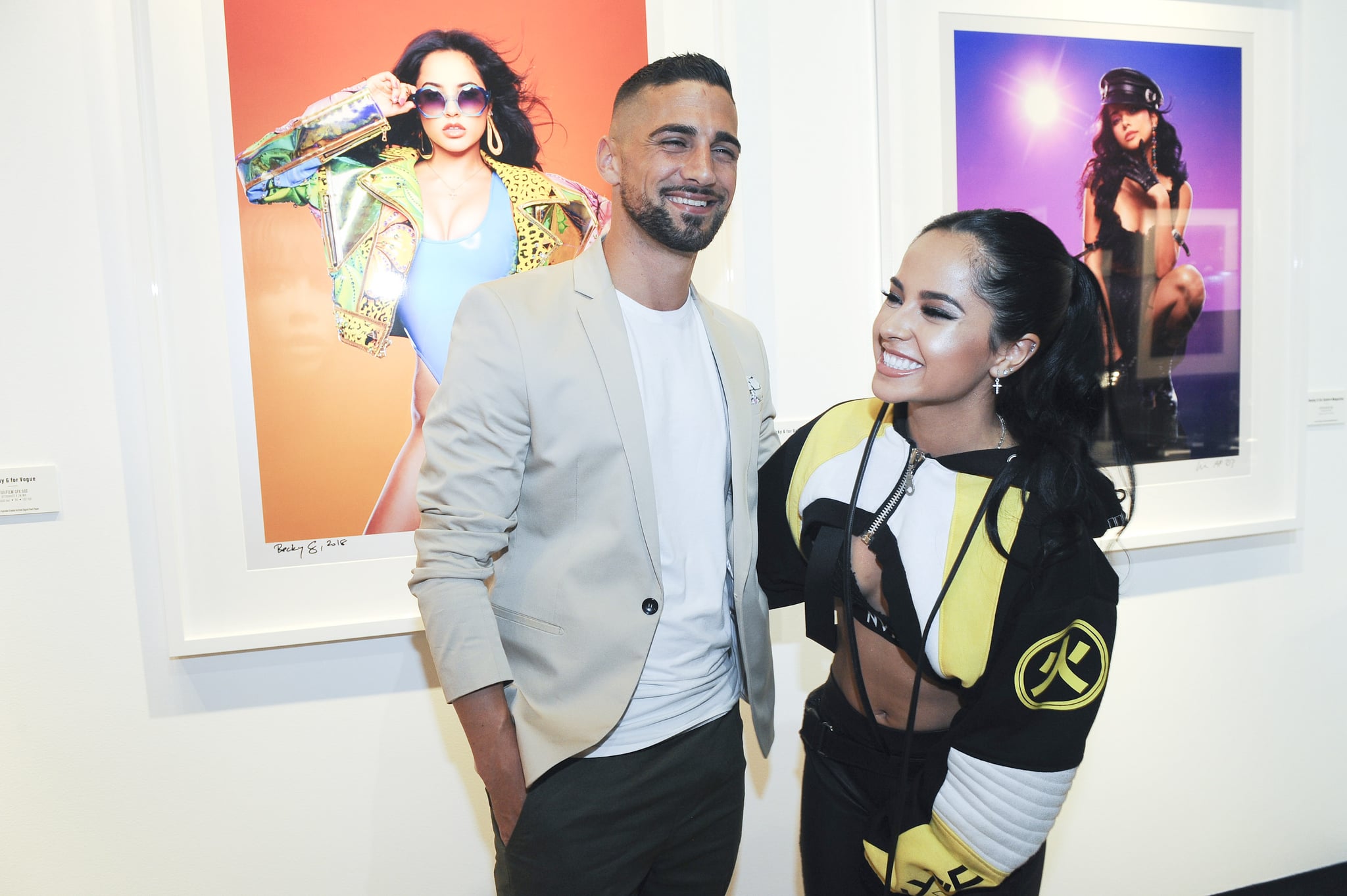 Becky G and Sebastian Lletget might not make headlines on a daily basis, but they're one of our favourite celeb couples. The 22-year-old singer and actress has been dating the 27-year-old football star for over three years now. Despite their fame, the couple actually met in a totally ordinary way: getting introduced through mutual friends.
As J-14 reported from a 2017 radio interview with Mega 96.3, it was a bit of a roundabout connection at first. While Becky was filming Power Rangers with Naomi Scott, the two became friendly, and Naomi's husband, Jordan Spence, has played football alongside Sebastian. Naomi and Jordan got the idea to get Becky and Sebastian together, and look how good that's turned out!
"[Our introduction] kind of came about while we were filming the movie. The way we got introduced, me and Sebastian, was through my co-star Naomi. Her husband — she's 23, they've been married for a couple years now — and [him] played football together, him and Sebastian. So Nae met me and was like, 'Girl, you're awesome! You deserve to be with a man!'"
It took a little bit of convincing, though. Becky went on to explain that, despite her costar's insistence, she wasn't quite so keen on the idea of being set up on a date at that point in time. But a video of Sebastian ended up changing her mind in a very good way.
"I was like, 'Nah, I don't want to be with anybody. I've been there, done that [with] the relationship thing. I'm focussed right now. I'm good. I'm good.' She's like, 'It's fine, it's fine, I already know who you're going to marry. It's fine, it's fine,'" Becky described to the radio station. "She's talking to her husband and he's like, 'Oh yeah, Sebby, Sebby.' And I'm like, who's this Sebby guy? What are they talking about? Then she shows me a video of him, and I'm trying to downplay it like because I'm like, 'He's fine, good-looking. What is going on?' It kind of all led to that. He came out of nowhere. He came out of nowhere."
It wasn't long before they went on that first date, and Becky later described that date in an Instagram post congratulating her new beau on a professional milestone. "On our first date we talked about everything under the moon...literally. I remember specifically stuffing my face with sushi and talking about our dreams, goals and visions for where we see ourselves... everything we talked about on that date we are now doing or working towards. Crazy how fast time has flown by," she wrote.
The couple have been together ever since. The secret to their happy relationship? Unwavering support of each other. Becky told Hola! that Sebastian is so much more to her than her boyfriend — he's her best friend and her biggest fan.
"My relationship with Sebastian is something very beautiful because besides being my boyfriend, he is also my best friend... There's nothing I can't talk to him about, and I think to have that support from your partner is very important. He has helped me to be more independent. I think that as a woman in this industry, it's very important to have a partner that supports you."
So what's next for the couple? If you're expecting wedding bells in the future, you'd be wrong. Becky told Entertainment Tonight that she and Sebastian aren't looking to tie the knot anytime soon, even though they're totally committed to each other and their future together.
"Everybody has their own timing. I think we have such a great dynamic that is only bound for great things, but at our own time...We laugh about [the pressure to get married], and obviously we're not wasting our time here. We know we want to be together. But, you know, I feel like you have to enjoy every step, every process of it all."