How Drag Artists in the UK Are Working Amidst COVID-19
5 Drag Performers on How They're Navigating the Online Drag World During the Coronavirus Pandemic
Many of us are still working from home and struggling to juggle our personal, work, and social lives all from one space. So how have drag artists, used to performing numerous nights per week at the UK's top queer venues in front of hundreds of people, dealt with WFH life? From digital drag shows to social media and side hustles, POPSUGAR spoke to five drag artists across the UK to get their experiences and insights on how the queer community is surviving the pandemic. With cases rising in the UK and the lockdown restrictions continuing to evolve around the country, these performers are still working to navigate the muddy waters of live performances and staying digital.
Asifa Lahore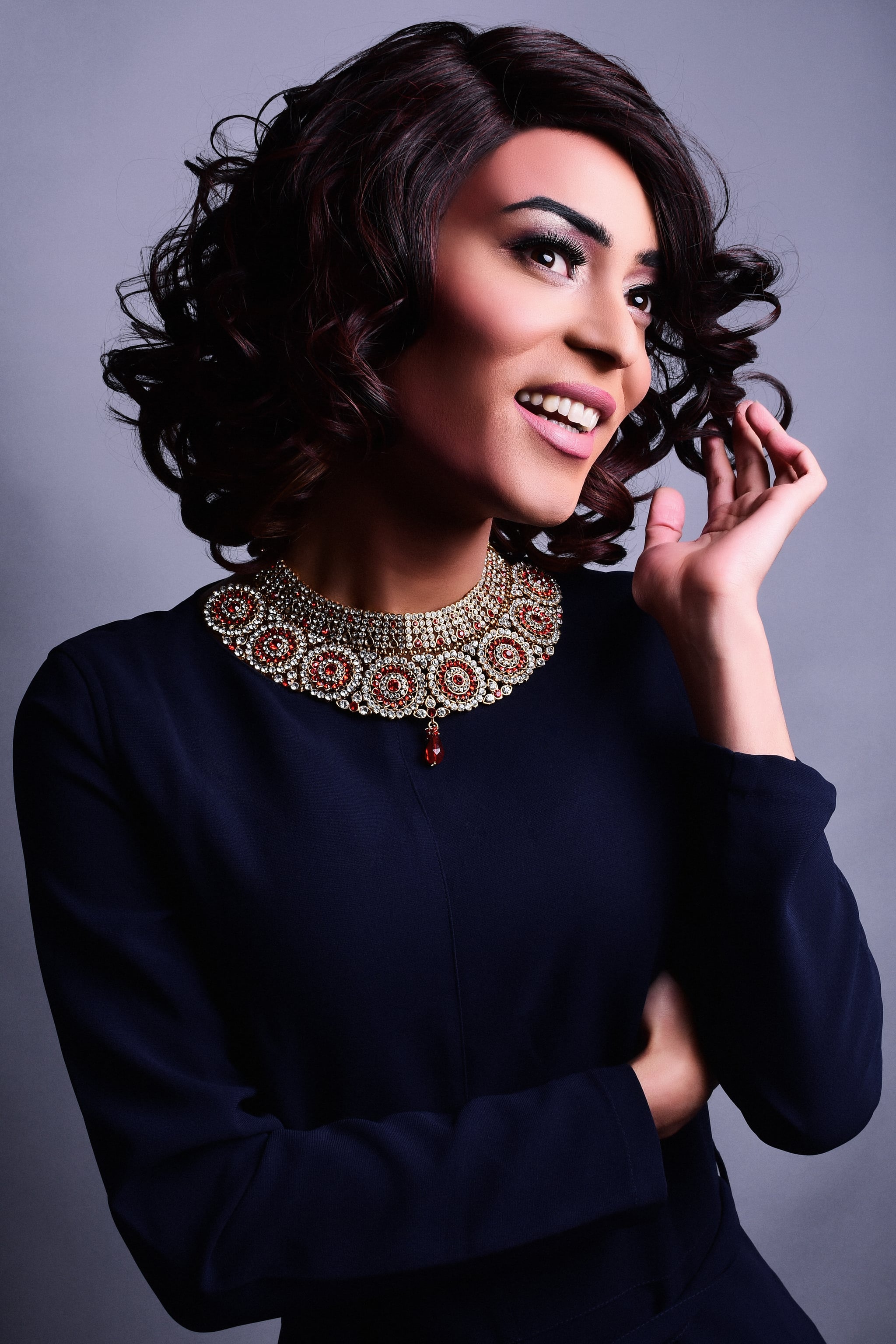 Image credit: Asifa Lahore
Britain's First Out Muslim Drag Queen, Asifa Lahore, focused a lot on the silver lining of lockdown, which allowed her to take time for to herself — something she hasn't had in years. "I've been doing drag full time since 2015," she noted, after starring in a Channel 4 documentary about Muslim Drag Queens. This hasn't allowed for much time off, but lockdown provided a forced break which she fully leaned into.
As the host of queer Bollywood club nights, pre-pandemic she worked 3-to-4 nights a week and was in the middle of shooting India's first Bollywood film about drag. In fact, she performed just the night before lockdown went into effect on the 23rd of March. She immediately jumped into the digital space, performing not only on one-off digital shows but also during digital Pride as well as creating song parodies for YouTube.
However, it hasn't been all work and no play for Asifa. In fact, she noted lockdown allowed her to work on her act, something she had not had as much time for in the past. "I was able to refine my act, work on new songs, and belt higher notes." She even started writing her memoir alongside developing her recently launched jewellery line, Exotic Jewels. Made from sustainable, recycled materials, the line's fan earrings are popular amongst drag performers. Working on new pieces provided some joy in her lockdown.
For Asifa, as more digital drag shows cropped up over these past few months, lockdown also highlighted the lack of diversity in the community, particularly a lack of South Asian drag artists. She created the #browndragexists campaign, in which 28 drag performers from around the globe participated. "Being a prominent person in the British LGBTQ+ community, I wanted to do that to show there's wide plethora of drag performers of South Asian background," she said. With Priyanka winning Drag Race Canada, she hopes more doors will be opened for South Asian Queens.
Check out Asifa's Exotic Jewels here and follow her on Instagram here
Chiyo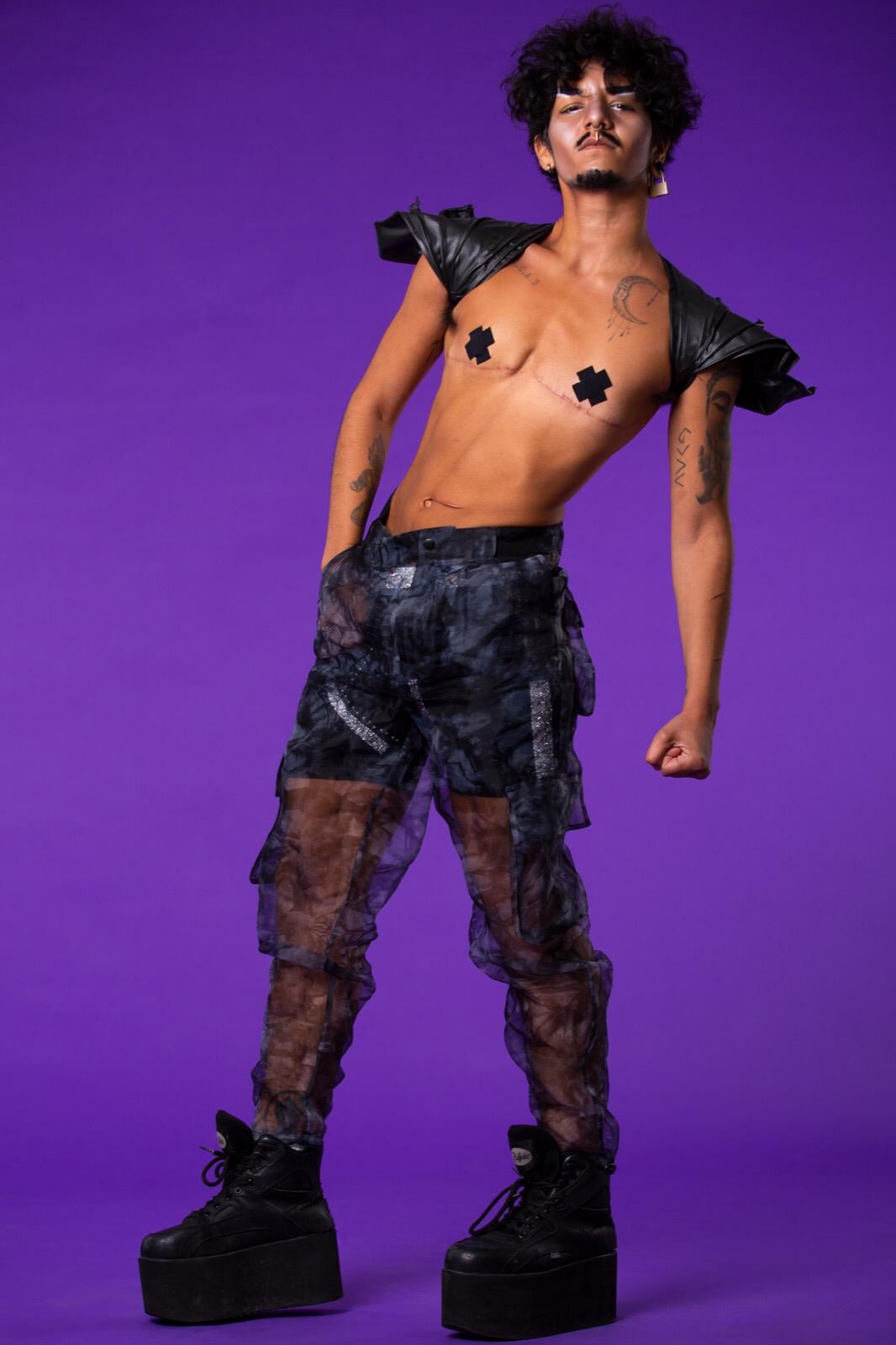 Image credit: Corinne Cummings
Chiyo, the UK's Prinx of Provocation and one of the most in-demand drag kings in the country, was due back to full time drag work after an eight-week hiatus due to chest reconstruction surgery when lockdown hit. This prompted "hustle mode," say Chiyo, noting the UK government's notorious lack of concern for the arts especially queer artists in times of financial trouble.
This prompted an immediate shift to digital drag shows and capitalising on his social media following, hosting Instagram Live workouts weekly for fans. Much of the money earned was redistributed throughout the queer arts community, for example commissioning "someone like a burlesque artist to create a costume," which aligns with his POV as a performer: authentic, local, and punk.
Being able to work full time as a drag king is typically much more difficult than finding similar work as a queen, but Chiyo hopes with the shift in social activism towards Black Lives Matter and trans rights, things will even out. Now that live shows are happening again, he "hopes the demand for drag is different, and I'm hoping because of everything we've seen in last 6-to-8 months that other types of drag will take the forefront."
Whilst he's happy to be back performing live and bringing the community back together in person, "lots of queers can get lonely in isolation," he noted, and because of that, digital shows and social media work will stay a part of his roster. Not only do digital shows provide a different kind of safety for performers and patrons, who sometimes experience harassment being out and about in drag, but also accessibility for those who need it.
You can follow Chiyo on Instagram here
Baby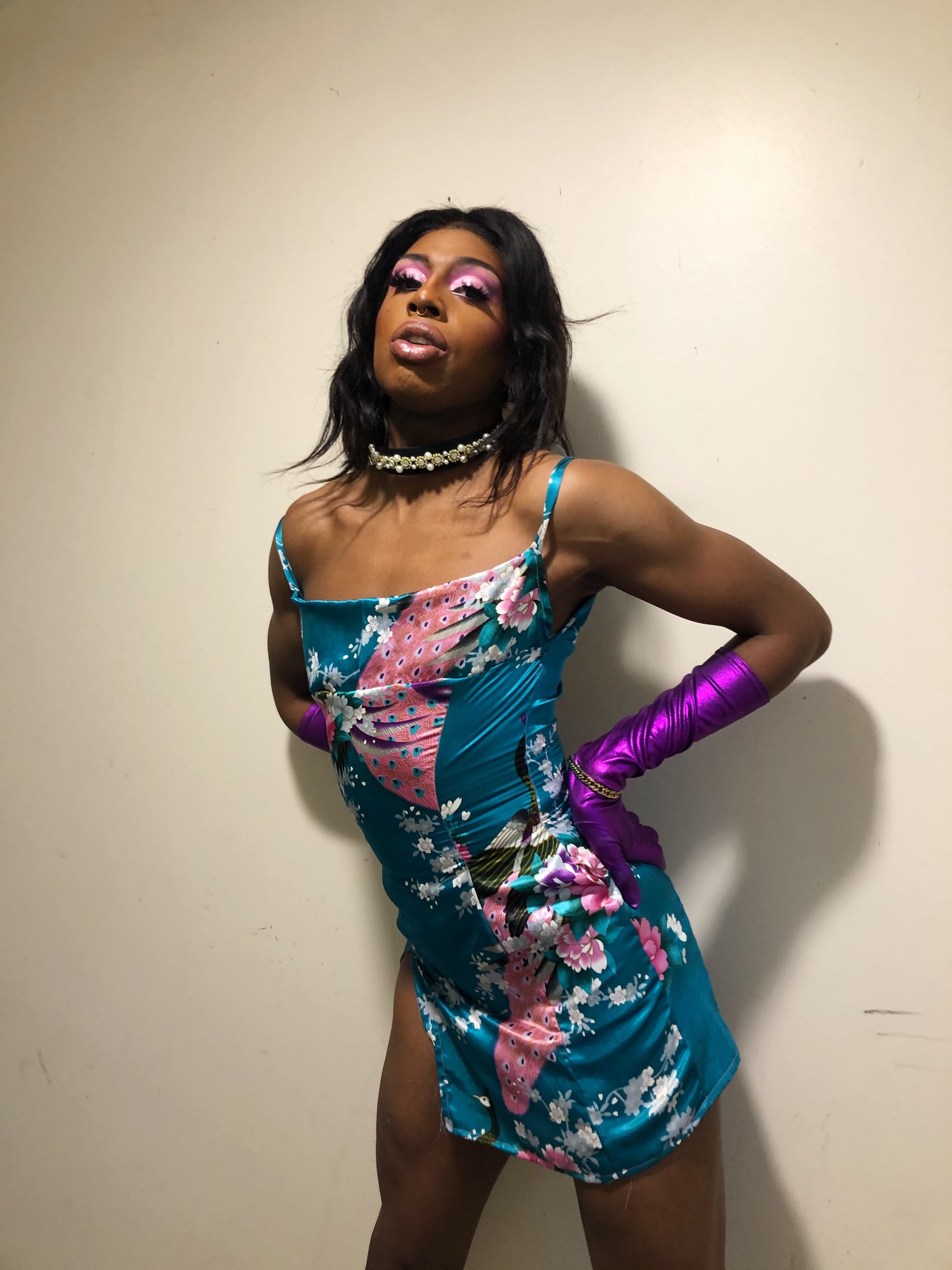 Image credit: Baby
London based drag artist Baby is a dancer who incorporates Afro punk, genderbending, and references to Black queer history into her performances. She prefers live gigs which allow her to interact with the audience, feed off their energy, and use the whole stage to dance the house down, which has proven difficult in the time of lockdown.
Baby had just quit her full-time day job to do drag full time and was performing up and down the country most days of the week when lockdown started. All of this coincided with a breakup, which provided the opportunity to move home, where she spent most of lockdown. This allowed her to take on enough digital drag shows to survive as she waited to get back on stage. She worked with a friend to produce videos for a range of shows, including Queer House Party, who hosted a Black Lives Matter show in June that Baby was a part of.
But being away from the stage prompted emotional turmoil. "I feel like I lost myself a little bit in lockdown to be honest. There was a point where I was thinking about quitting drag." Now that she's back to live performances full time, she's back in the game and as busy as ever. "I didn't feel like I'd been gone from the stage." Whilst the vibe is different – with fewer cheers and a quieter audience due to COVID guidelines – she's still not in a rush back to digital drag.
Follow Baby on Instagram here
Ophelia Love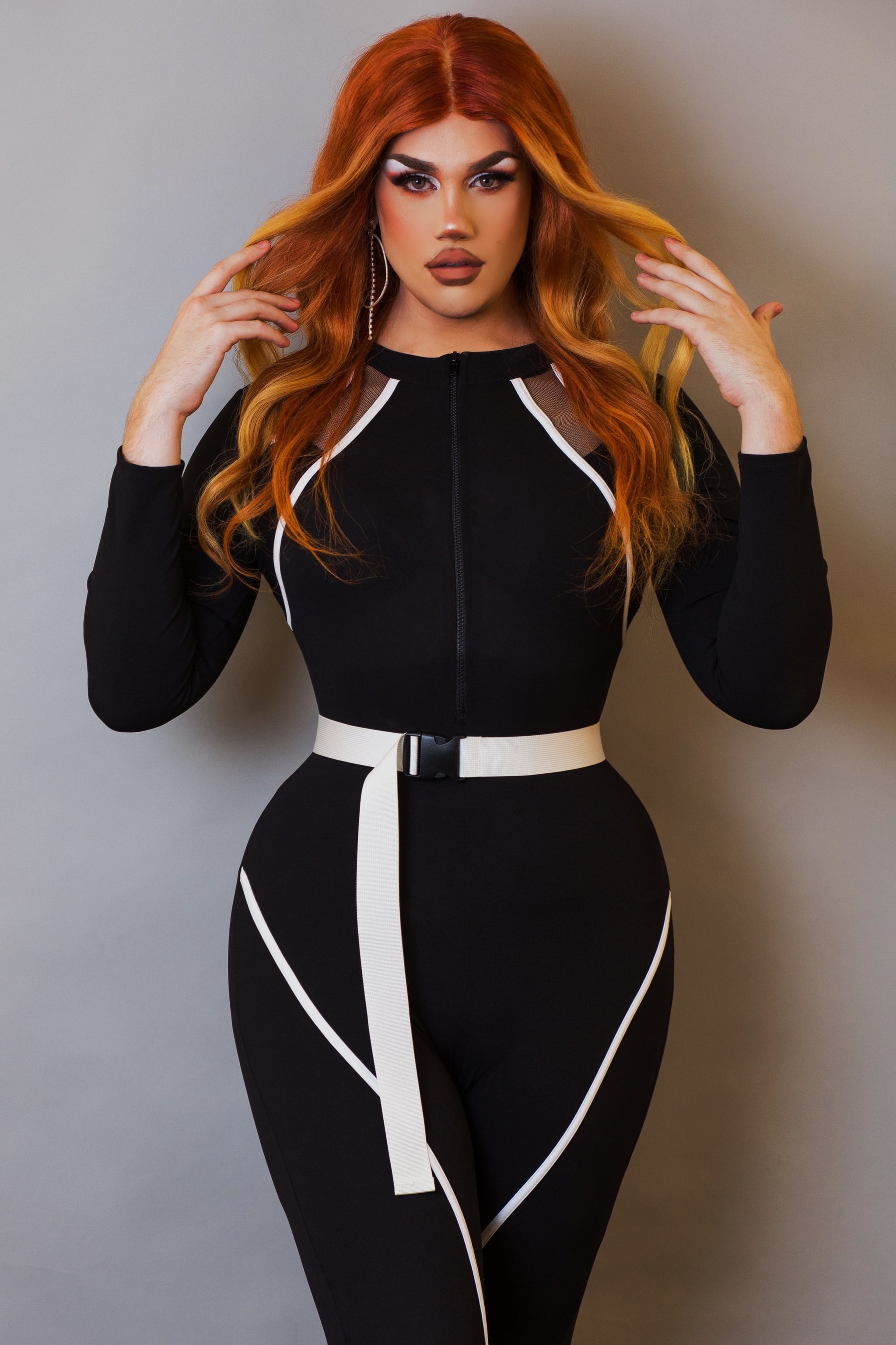 Image credit: Ophelia Love
Musical-theatre trained Ophelia Love describes her drag style as fierce and campy with a focus on energetic lip syncs, which has proved popular with audiences around London. Pre-lockdown she hosted a weekly drag competition in Soho alongside two other residencies and numerous guest spots.
However, 2020 got out to a rough start for the campy queen who caught mumps and COVID within one month and had to cancel her last few gigs in March before lockdown went into effect. Whilst she pivoted to digital drag shows once she recovered, Instagram became an equally important platform to share her art. As a professional makeup artist outside of drag, she used her skills to create a different series of looks each week. Themes like Six the Musical and teen movies like Parent Trap inspired her. She was able to keep fans engaged whilst flexing her creative muscles in a medium more conducive to being at home with family who were also working from home.
Creating content specifically and only for Instagram is something Ophelia plans on continuing for the future. "Until things go back to normal, there is going to be an element of online," she said, noting that there's more room for trial and error as opposed to live on-stage, which keeps things exciting.
One element of at-home drag that she faced was the lack of social interaction. "A lot of my closest friends are the people I perform with regularly so it's quite difficult, as I would see my friends through work" and those opportunities were no longer there.
She's hopeful for the future that the social movements we saw over the summer like Black Lives Matter and trans rights will impact drag moving forward. "It's good seeing more AFAB performers and performers of colour getting the gigs they deserve."
Follow Ophelia Love on Instagram here
Misnie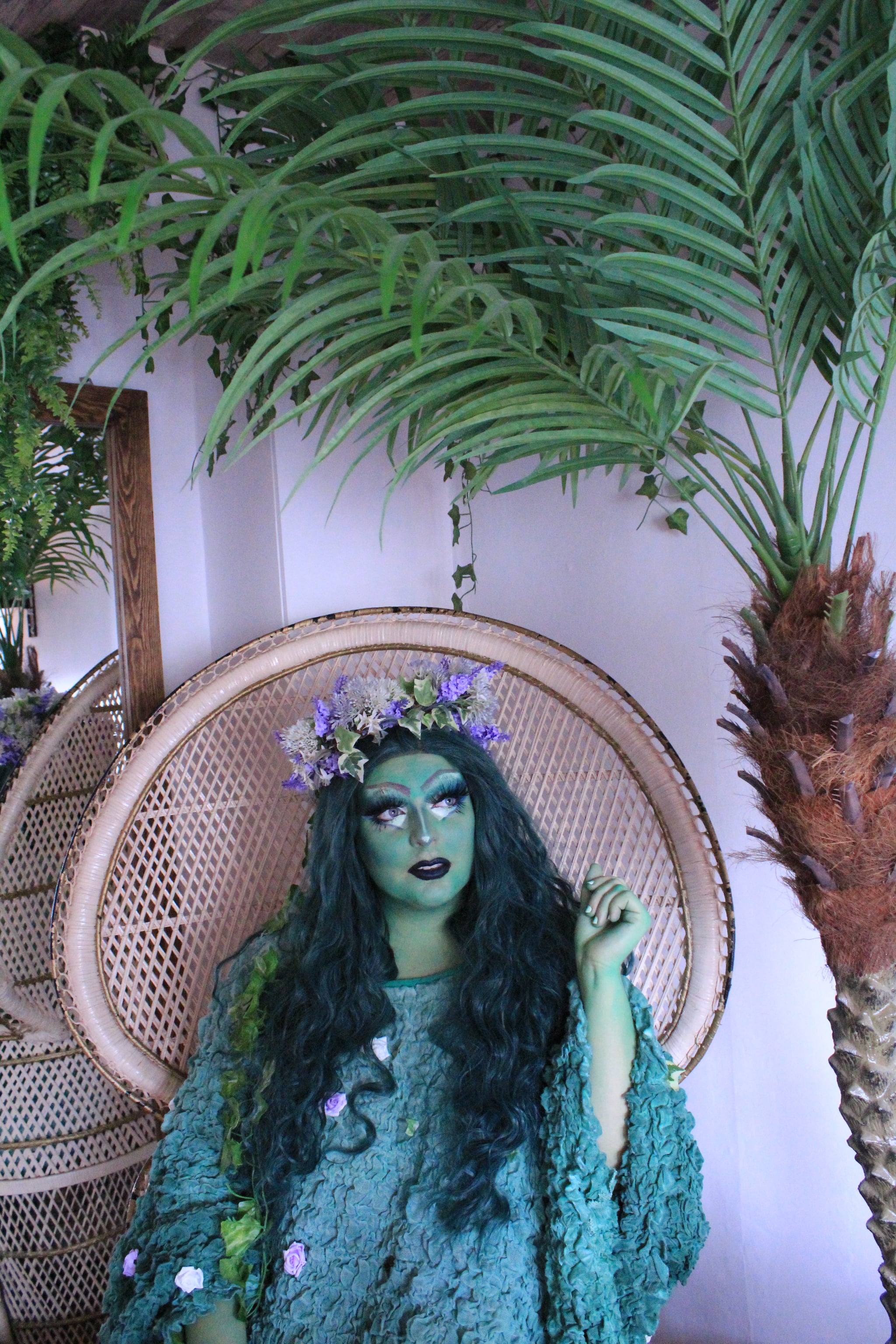 Image credit: Misnie
Whilst COVID-19 was an ever-present fear back in March, during Misnie's last live show pre-lockdown at Soho's Phoenix Arts Club she recalls, "It was fully packed, and I just thought oh my god this show's run is never going to end." Days later, the UK would go into lockdown and her focus would shift to not only to digital drag but a full career pivot.
For Misnie, a live-singing female drag queen who takes traditionally conservative material like Disney and puts a queer spin on it, lockdown proved to be a time of introspection and ultimately transformation. She's switched up her drag persona from Miss Disney to her current moniker and expanded her horizons as an influencer in the community.
Misnie went from working two regular residencies and dozens of other guest spots per month to digital drag shows that weren't paying the bills like her former live schedule was. Her drag fame had provided larger opportunities in the past like a hosting spot on The Lesbian Guide to Straight Sex on Channel 5, which got her thinking about other sustainable, long term work. "I've got other passions that I've brought into the mix," like body positivity and sex positivity, which she's now delivering through her Instagram in weekly content drops.
Digital drag shows, whilst helpful to keep drag skills sharp and provide an outlet for creativity, never felt as fulfilling for her. The lack of audience feedback and social interaction eventually caused a dip in mental health so she put digital shows on pause. With restrictions still eased in some parts of the UK, Misnie has been back on stage a handful of times since September but the energy just isn't the same as audience members aren't allowed to vocally cheer or sing-along due to government guidelines. "I don't come away from a gig feeling ecstatic anymore," but she's positive this will eventually recover and she'll be back singing her queer version of "Let It Go" with an audience soon.
Misnie is sharing her drag and other activist work on her Instagram here
Image Source: Corinne Cummings via Chiyo