IAMDDB on Her "Silver Lines" Single and Video | Interview
IAMDDB Is Her Own Muse, and She's Here to Change the UK Rap Game Forever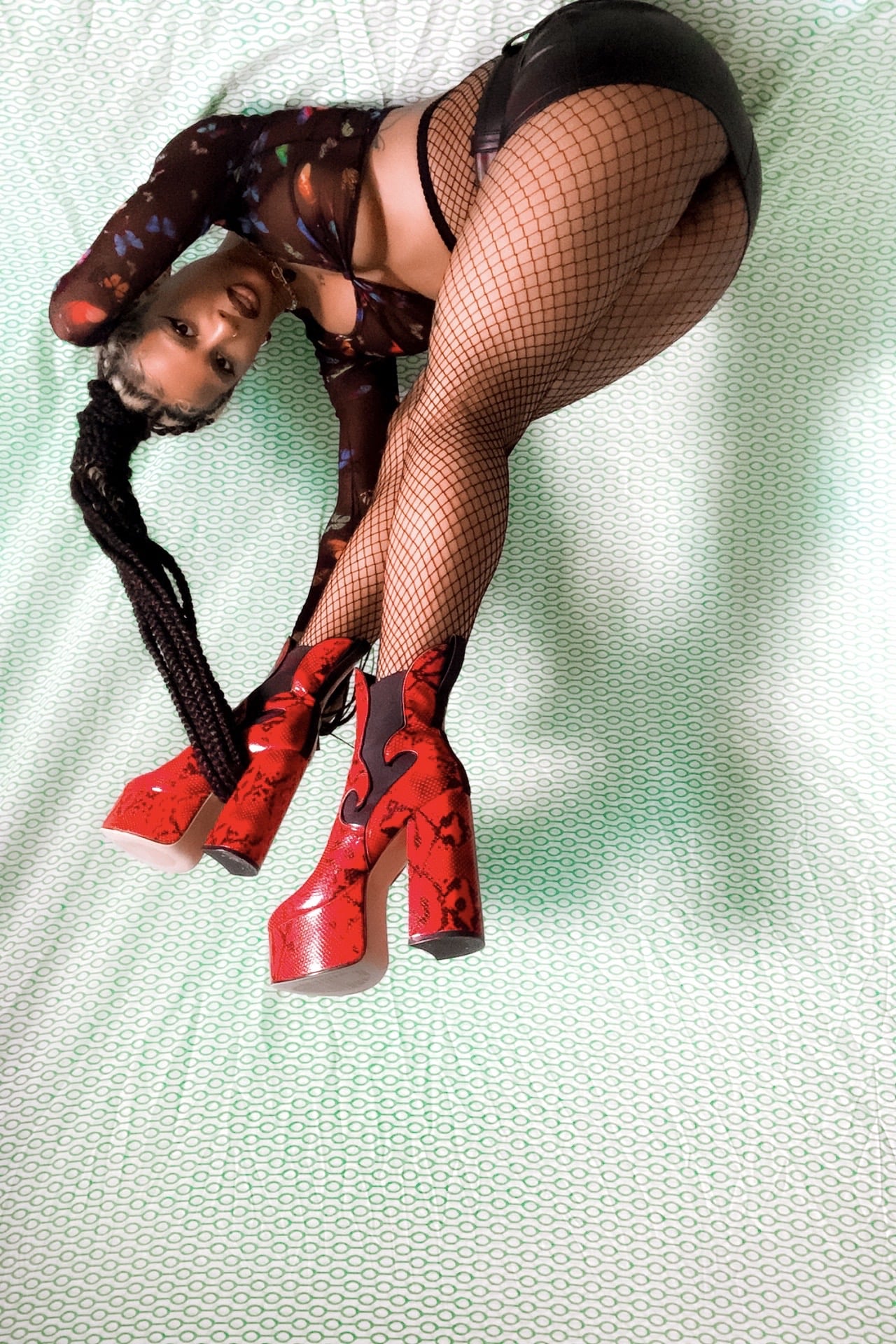 Diana De Brito is out to redefine the next generation of young rappers, and she's starting with redefining herself. More popularly known by her stage name, IAMDDB, the rapper just released a new single, "Silver Lines", which seeks to remind women everywhere about the importance of true sisterhood and real love. We caught up with the artist to talk about her journey into the music industry, why she's her own muse, and the power of only competing with yourself.
POPSUGAR: What can you tell us about your journey into music? How did you get started?
DDB: My journey began when I was a baba. My papa is a musician and sound engineer and he always had a studio in the house. In 2016, I started dropping music at my own pace. So far, I've dropped five volumes and a series of visuals. It's been a real growing experience. 2016 was the year that I decided to begin my musical journey, and the beginning was simple for me. I would just make vibes and drop them, there was no pressure or expectations. Sometimes I miss that freedom, because now it feels like there's pressure to be in people's faces all the time, which for me isn't a priority.
PS: How has the last year been for you, and what have you learnt as a result of it?
DDB: COVID has been a learning experience. I've been able to create a lot more music compared to when I was touring nonstop, but not being able to perform was crazy. I am definitely a live performer at heart, so not being able to connect with my fans in person was hard and isolating, but I've learnt that there's no rush, I can work and produce at my own rate, and to remember to really nurture myself and my talent and skills.
PS: How would you describe your sound for those who haven't listened to you before?
DDB: My sound is raw, honest, eclectic, imperfect, and uplifting.
PS: It feels like you represent a totally different wave of women that aren't typically in the mainstream. How does it feel to be a woman artist putting UK hip-hop and rap on the map in a new way?
DDB: It's great, I am here to represent all the women who are spiritually in tune, women who know who they are and stand for empowerment and authenticity. Some artists say they don't care about the mainstream, but they do — I'm the opposite. I'm here for the music, and if it makes it to the mainstream, then that's great, but I'm really here to create a shift in people. I think my intentions are very different compared to the artists that may be in the mainstream.
PS: What would you say is the most important thing for you when making music or writing a new song?
DDB: The most important thing for me is capturing the right details in the sounds and focusing on creating a concept that is uplifting regardless of whether the song is sad, angry, or [about] love. The song needs to reflect a vibe that I'd actually go out of my way to search for and play.
PS: Who or what are you inspired by?
DDB: My number one inspiration is Bob Marley. Not many things inspire me, but I love visual stimulation. I love brainstorming creative ideas to execute, I love spiritualism, and anything that can improve me as a person. The process of bringing an idea to life is probably one of my favourite things to do. That fuels me to continue to create.
PS: Who would you say that you look up to in the UK music industry?
DDB: I don't look up to anyone but myself, LMAO! I am my own muse, I am my favourite artist, and I bang out my own music every day. The only person I compete with is the old version of myself. I don't pay attention to anything else as I don't want to be influenced by it. I like to delve deeper into myself and keep renovating my art in authentic ways.
PS: Your new single "Silver Lines" feels really nostalgic and fun. What can you tell us about it?
DDB: "Silver Lines" is a feel-good anthem, to remind my ladies about real sisterhood, real support, and real love. It's also a beautiful reflection of Mother Nature and how healing life can be when you accept and love who you are.
PS: What was it like creating the video? What was the inspiration behind it?
DDB: The inspiration behind the "Silver Lines" video was the beauty of a natural, confident, divine female who's in her element.
PS: Finally, what's next for IAMDDB?
DDB: IAMDDB will continue to be a great artist. I also have intentions of entering the acting world, and working on more music and fashion projects.
Image Source: IAMDDB