Is Kim Kardashian a Laywer?
Kim Kardashian Isn't a Lawyer Quite Yet, but She's Definitely Been Putting in the Work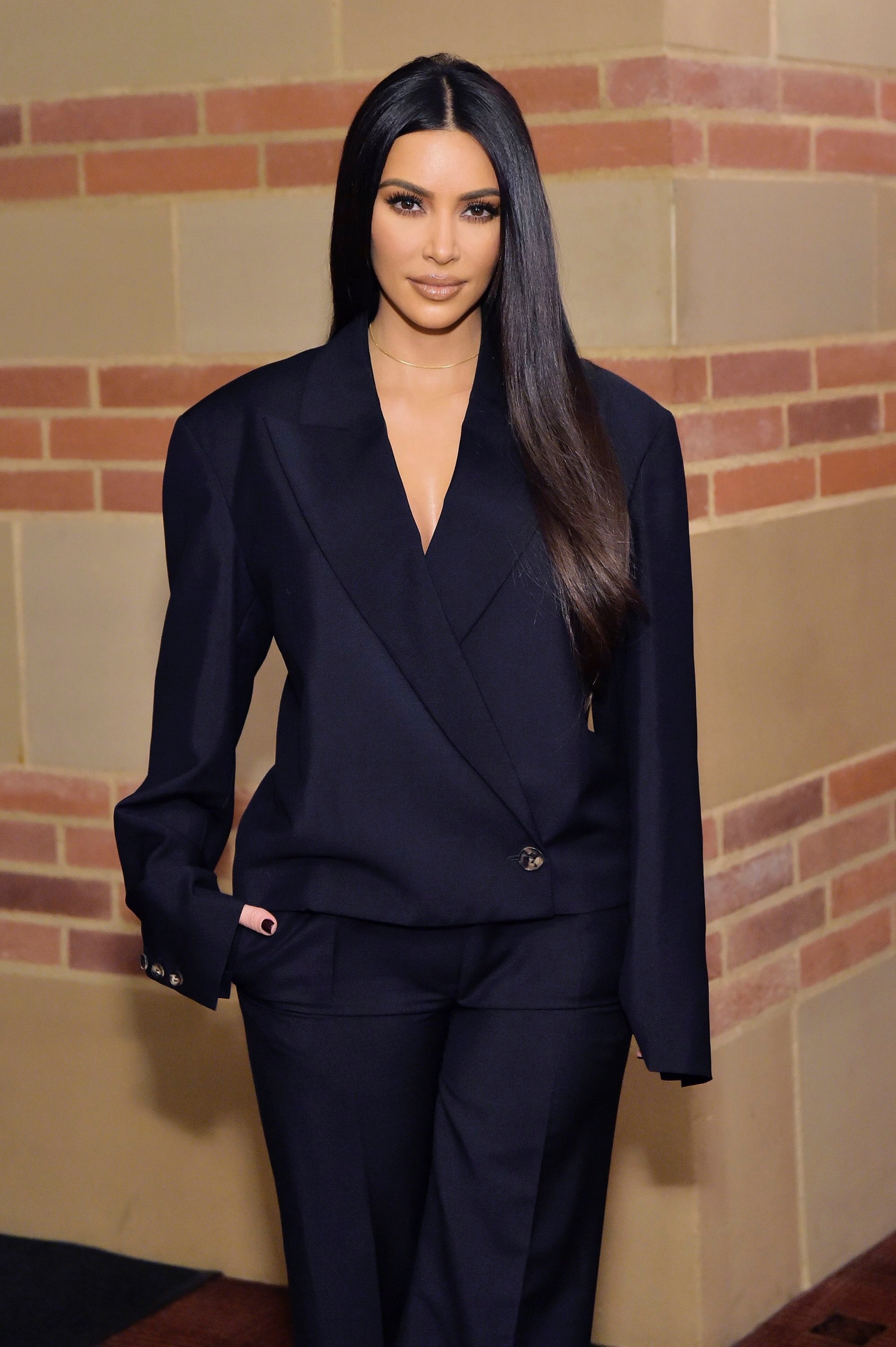 Image Source: Getty / Stefanie Keenan
Kim Kardashian is known for breaking the internet with her sexy snaps, but in April 2019, she did so by announcing that she was studying to become a lawyer. At the time, the 40-year-old mogul had already been advocating for criminal justice reform — she notably played a huge role in the release of Alice Marie Johnson, a 63-year-old woman who was serving a life sentence without parole for a first-time nonviolent drug offence — so for Kim, this was a natural next step. "I had to think long and hard about this," Kim previously told Vogue. "I just felt like I wanted to be able to fight for people who have paid their dues to society. I just felt like the system could be so different, and I wanted to fight to fix it, and if I knew more, I could do more."
In a follow-up post on Instagram, Kim revealed that she had registered with the California State Bar in 2018, and for the next four years, she would need to put in a minimum of 18 hours a week of work and take monthly written and multiple choice tests. The reality-TV star also mentioned that she was prepping for her first-year law exam, aka the baby bar, which we know she already took based off of the season 20 premiere of Keeping Up With the Kardashians, though her results were never actually revealed. In conjunction with her exams, Kim started a four-year apprenticeship as well with a San Francisco law firm, where she's being mentored by human rights attorney Jessica Jackson and attorney Erin Haney.
As of this past March, Kim already has two years of law school under her belt and is set to take the bar exam in 2022. "That is really steady and just a lot of work, but with all of that, I get to work on new cases," Kim said during an episode of Good Morning Vogue. "I really loved getting to meet so many people along the way and figuring out . . . what I'm really passionate about, you know, abolishing the death penalty is so high on my list." Kim also recently signed a deal with Spotify for a podcast centreed around criminal justice, which will be hosted and produced by Kim and television Lori Rothschild Ansald.
If everything goes according to plan and Kim passes the bar exam, she'll be well on her way to becoming a lawyer just like her late father, Robert Kardashian Sr.