Leigh-Anne Pinnock, Jade Thirlwall Awarded For BLM Support
Little Mix's Leigh-Anne Pinnock and Jade Thirlwall Honoured With Equality Prize For BLM Support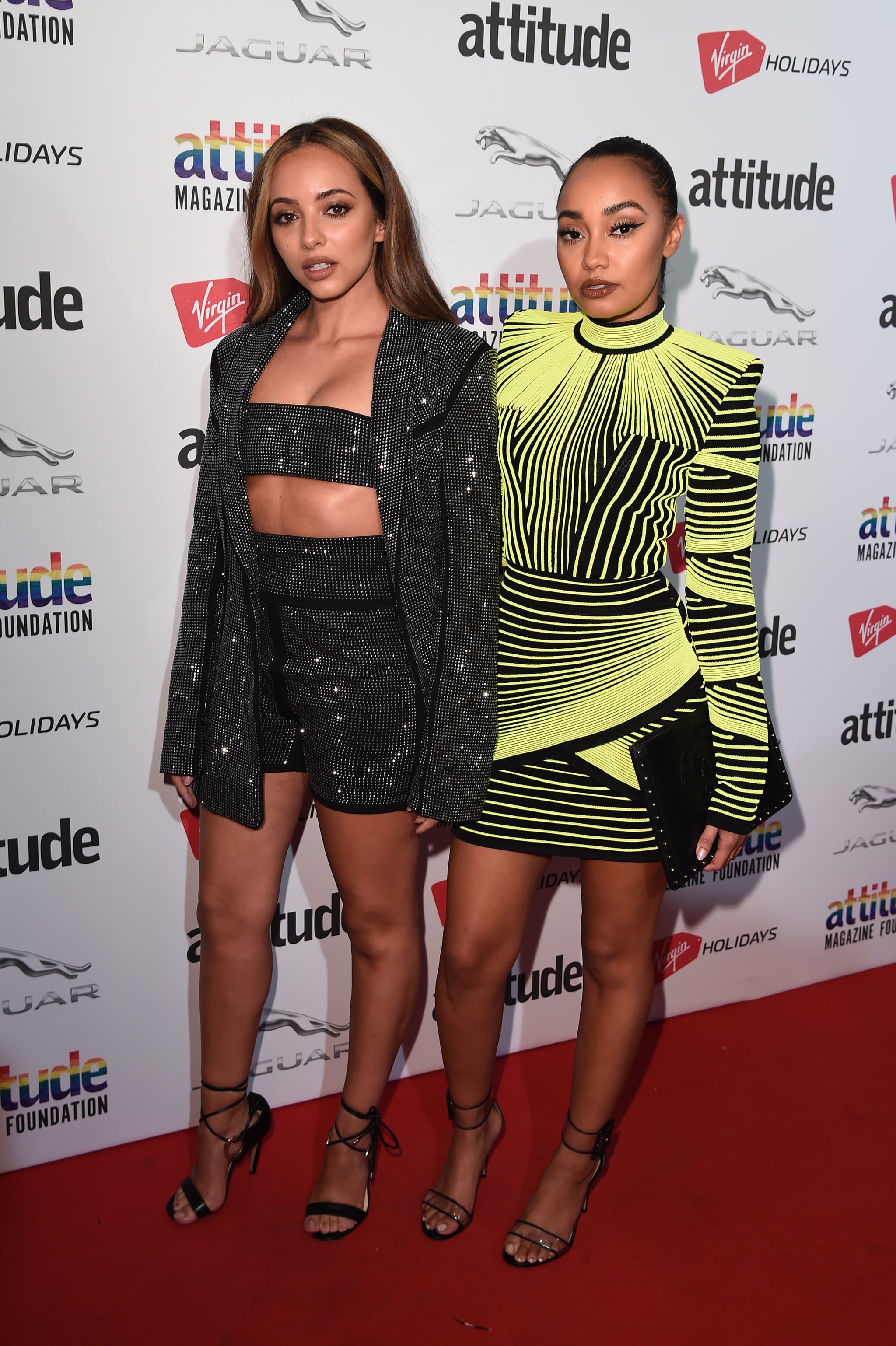 Little Mix's Leigh-Anne Pinnock and Jade Thirlwall have been awarded a shared Equality Prize at the 2020 Ethnicity Awards for their support of the Black Lives Matter (BLM) movement this year.
Pinnock and Thirlwall were some of the celebrity allies at the BLM march in August, and have both been vocal about racist abuse they have experienced. Thirlwall recently opened up about racism she experienced in her younger years during a Sept. 2020 interview with Vogue Arabia. "Where I'm from in England, if you weren't evidently Black or white, you were put in this big bowl of one 'other' thing. I used to get called the P-word, which I didn't understand as I'm not Pakistani," she said. "I was also called half-caste. During one incident someone pinned me down in the toilets and put a bindi spot on my forehead. There was a complete lack of education and understanding of different races and faiths. It affected my mental health. I became very depressed and it triggered the eating disorder I had throughout school."
Pinnock has also shared her experiences and views on racism in videos shared to her personal Instagram page, which lead to the Little Mix singer announcing a documentary she's working on with the BBC about racism in the UK that's set for release in 2021.