Lewis Capaldi Reacts to Harry Styles and Emily Ratajkowski
Lewis Capaldi's Reaction to Harry Styles and Emily Ratajkowski's Kiss Is So Relatable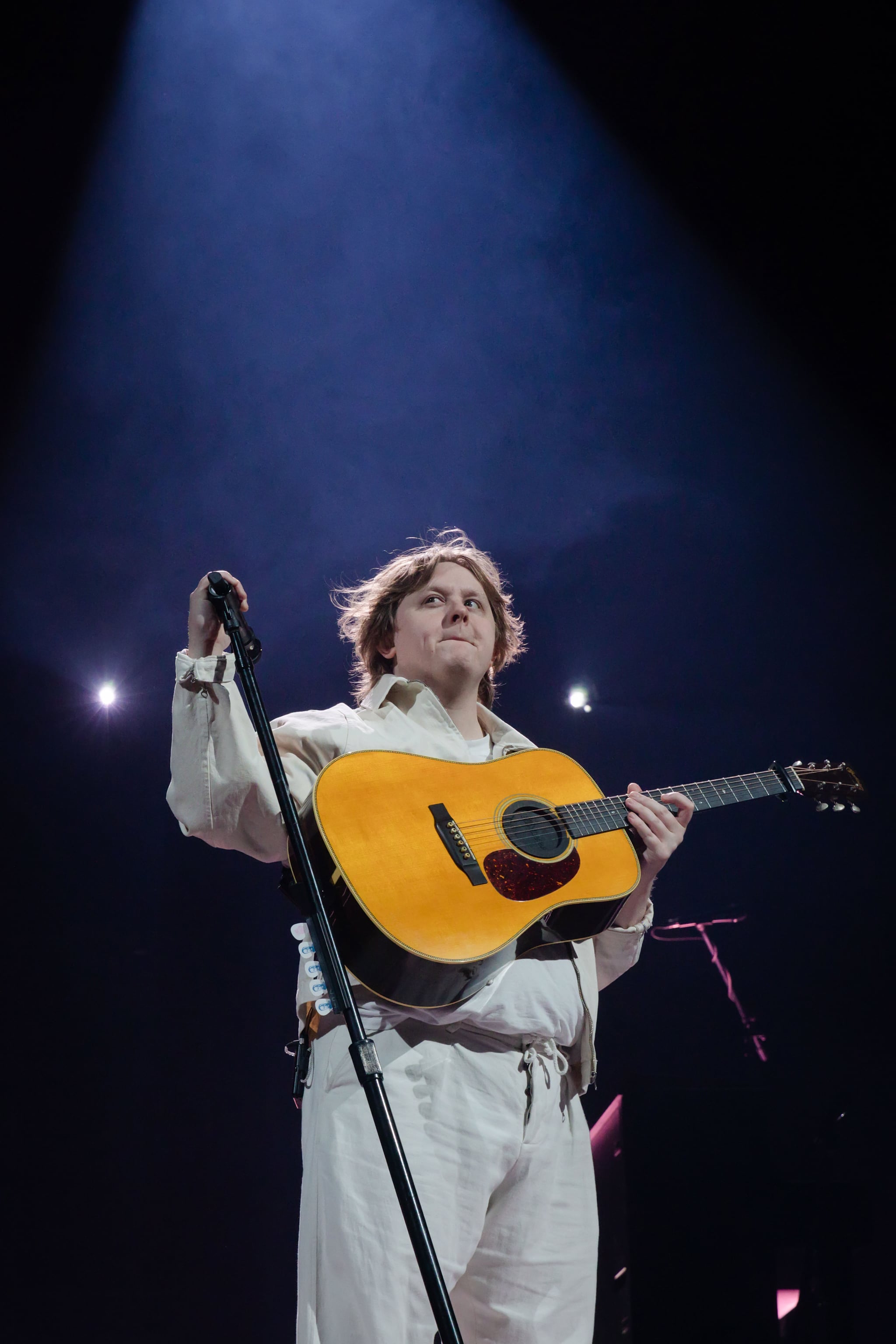 Lewis Capaldi just reacted to Harry Styles and Emily Ratajkowski kissing, and he basically represents every wannabe Mrs. Styles. The 29-year-old "As It Was" singer was reportedly spotted kissing the 31-year-old model in Tokyo on 25 March, and hearts shattering could all be heard all over the internet.
But fans weren't the only ones left heartbroken over the ordeal. Capaldi, 26, posted a TikTok of his reaction to Styles sharing a snog with Ratajkowski. The star appeared to have a look of disgust and upset on his face as he watched on, with his own track "How I'm Feeling Now" playing in the background. He captioned the video, "so unsatisfied".
Of course, the Scottish singer's brilliant reaction comes after he had the joy of locking lips with Styles at the 2023 Brit Awards in February, just moments after he was hilariously introduced as "Sam Capaldi" by Mo Gilligan. After coming off stage fom his performance, he was embraced by Styles and given a big ol' kiss, to which he said: "I just kissed Harry Styles on the lips. I'm fully erect." So, it's understandable that he would feel hurt about his man-crush moving on with someone else.
While it's unclear of the status of Styles and Ratajkowski's relationship, the latter recently spoke about the difficulties of being in the dating world while in the public eye on her podcast, "High Low With EmRata". She said to listeners: "I've gone on dates where there's been no pictures, and I'm like, 'All good,' and then there's been times where literally the first time that I've met someone, we spent two hours together, and there's pictures on the internet."
Their alleged kiss marks the first time that Styles has been spotted with someone new since his split from Olivia Wilde in November 2022, after their almost two-year relationship. At the time, a source told People that the couple had decided to "take a break." The source explained that Styles was focussed on his career, while Wilde "is focusing on her kids and her work in LA." They added, "It's a very amicable decision." While Capaldi might be bereft that he's been left behind, we're excited to see where Styles and Ratajkowksi's romance might go (we promise!) Watch his TikTok below.
Image Source: Getty Images/ Frank Hoensch