Lil Nas X Responds to Saweetie Naming Him Her Celeb Crush
Lil Nas X Jokes "Goodbye LGBT Community" After Saweetie Names Him Her Celebrity Crush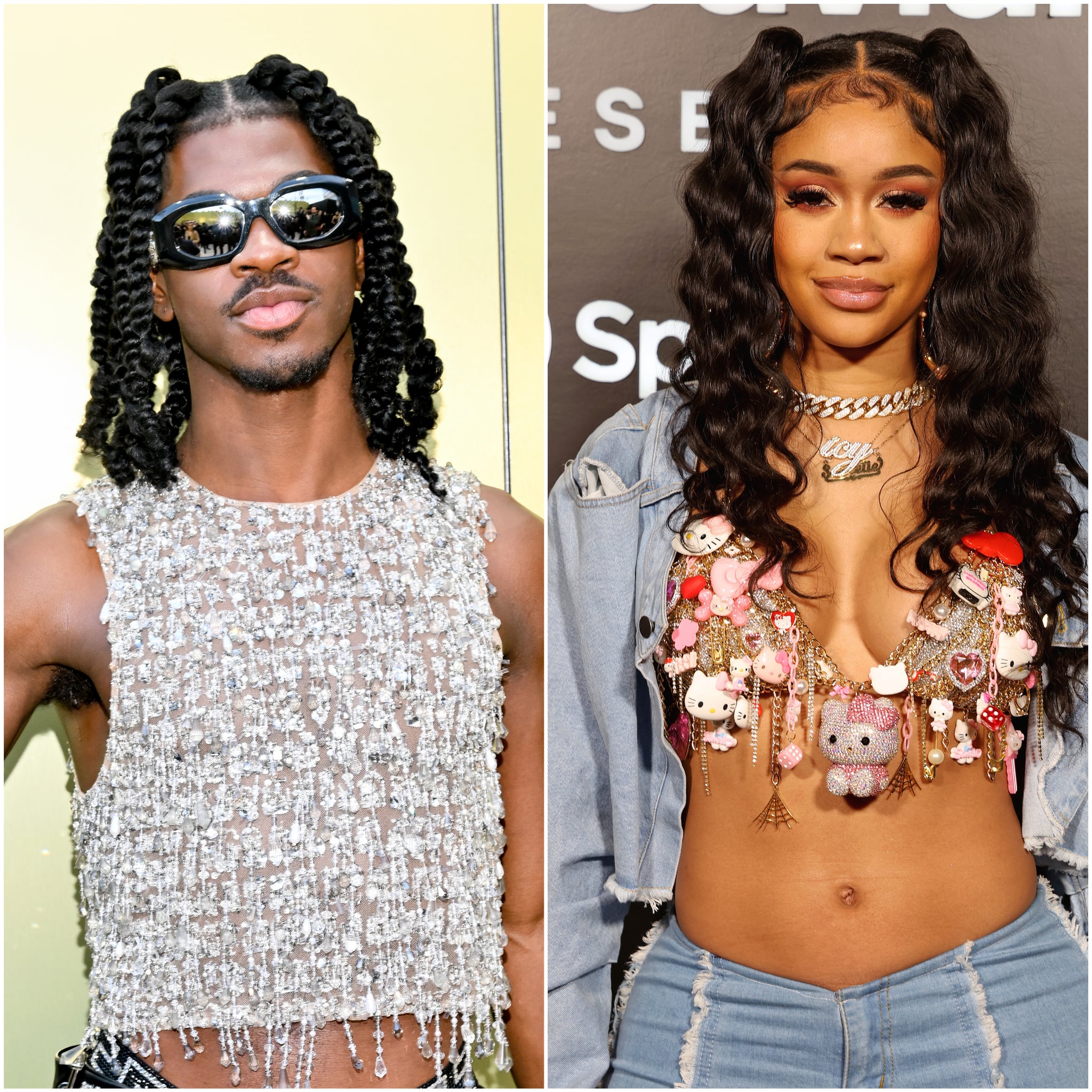 Lil Nas X is proud to be Saweetie's male celebrity crush. In a 20 March interview with E! News, the "Best Friend" singer revealed that she's crushing hard on both Rihanna and the "Old Town Road" rapper.
"My celebrity girl crush is definitely Rihanna," she said. "And my celebrity guy crush is Lil Nas [X]. He's so fine to me." She added, "He look better than me. It's the skin for me. I'm like, what's your skin regimen?"
For his part, Lil Nas X wasn't just flattered, he was quick to let his fellow rapper know just how much he appreciates her, too. "Goodbye lgbt community, we had a great run 💓," he joked on Twitter.
When his comment sparked backlash from some fans who thought he was ignoring bisexuality, the "Industry Baby" singer was quick to respond. He tweeted, "y'all have to stop these accusations, i love the queers, i know of phoebe bridgers, my cousin watches glee and i have multiple wendy williams memes on my phone."
Lil Nas X came out as gay in 2019. Since then, he has mostly kept his private life out of the spotlight while focusing on his career. In a 2021 interview with GQ, he opened up about his dating life, revealing that he was still on good terms with his most recent ex. But he went on to share that he wasn't eager to jump back into another serious relationship just yet.
"It's a responsibility," he explained. "I've been wanting somebody for so long and wanting somebody to love for so long, but it's a real responsibility. And you have to give this person your time. And I like to go missing for like a week to focus . . . not talk to anyone and focus on myself. And I'm more in love with what I'm doing than people."
As for Saweetie, she's also focussed on her music right now. In a recent interview with POPSUGAR, she explained why her debut album has been delayed. "I really want to take my time with it because I want it to be a masterpiece," she said. "Now, after people listen to it, I want them to feel like they know who Saweetie or who Diamonté is."
Image Source: Kayla Oaddams / Staff / Michael Buckner via Getty