Lukas Gage and Chris Appleton Are Engaged
Lukas Gage and Chris Appleton Are Reportedly Engaged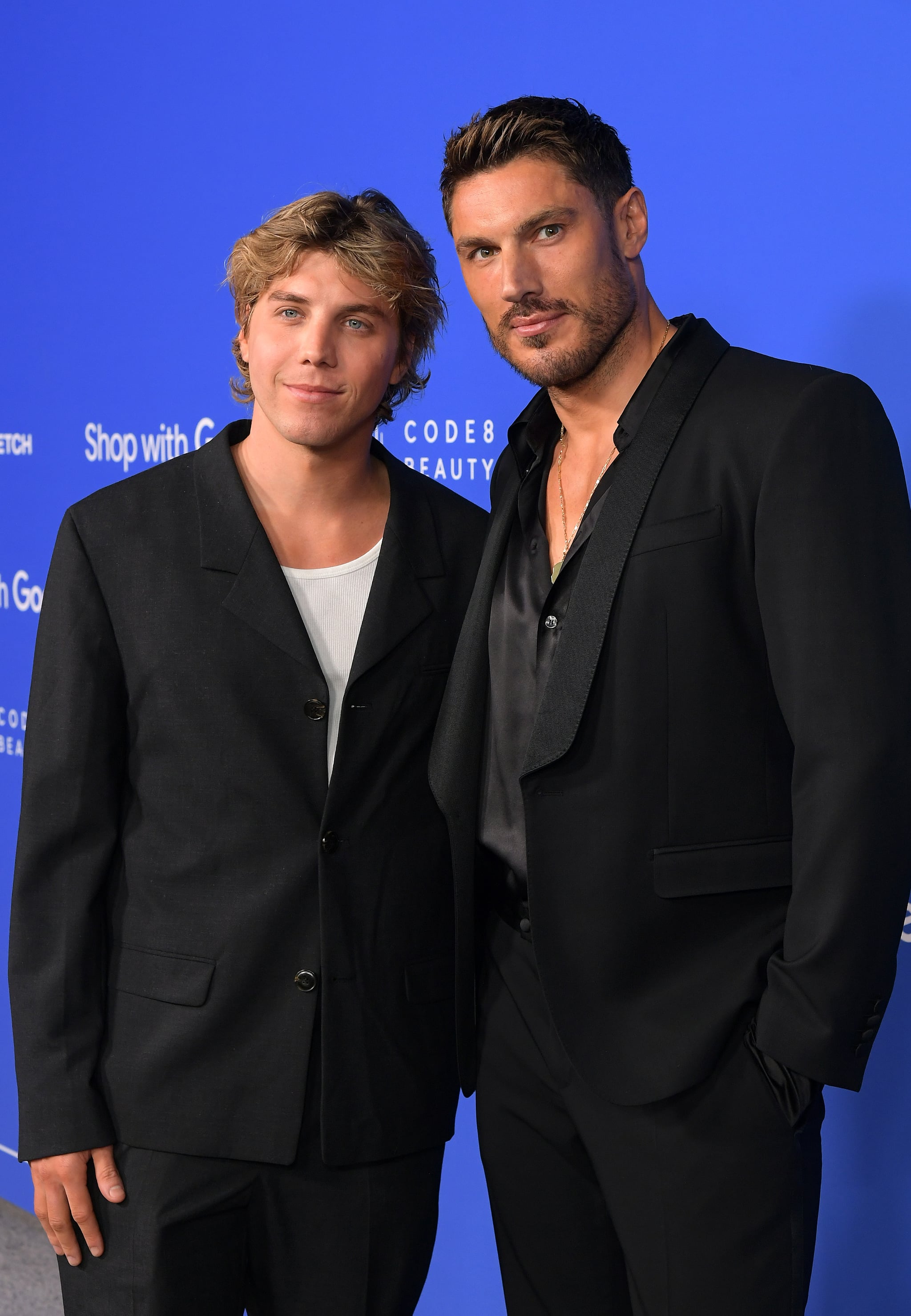 Surprise: Lukas Gage and Chris Appleton are engaged! Reps for the actor did not immediately respond to POPSUGAR's requests for comment and the celebrity hairstylist's reps could not be reached, but on 5 April, Us Weekly reported that a source claimed to have knowledge about the pair's impending nuptials. "They're not telling the public yet, but they have told friends they are engaged," said the insider.
According to the source, Gage and Appleton "got engaged before they even had rings and then went to pick them out together." They added, "Friends think they are a great couple. Even though they moved very quickly, everyone around them is very excited about their relationship."
Later on 5 April, other outlets including People and Entertainment Tonight also confirmed the news.
News of the couple's engagement comes just a few short weeks after their relationship was publicised. The two first sparked dating rumours when the "You" and "How to Blow Up a Pipeline" star posted photos from their getaway holiday to Mexico on Feb. 20. Then, on March 8, they fuelled speculation when they stepped out together to attend Vanity Fair and TikTok's A Night For Young Hollywood party in Los Angeles.
After much gossip, Appleton finally confirmed his romance with Gage during an appearance on "The Drew Barrymore Show," telling the host, "I'm very happy, very much in love." "I feel very grateful to be able to share my time with someone special," he added in a clip posted on 15 March. "I think meeting someone that you really connect with is really, really special."
Gage previously played coy about his relationship with Appleton when asked about it during an interview with The New York Times, which was published on 9 March. "If they want to think that, they can," he said of people assuming the pair's pictures in Mexico marked the launch of their relationship. "I'm a pretty open book about most things in my life, but I have a problem with the culture of everyone needing to know everybody's business and nothing can be sacred. It's a weird line that I'm still trying to figure out."