Meghan Markle Reveals Princess Lilibet Started Walking
Meghan Markle Says 17-Month-Old Lilibet Has Started Walking: "I'm in the Thick of It"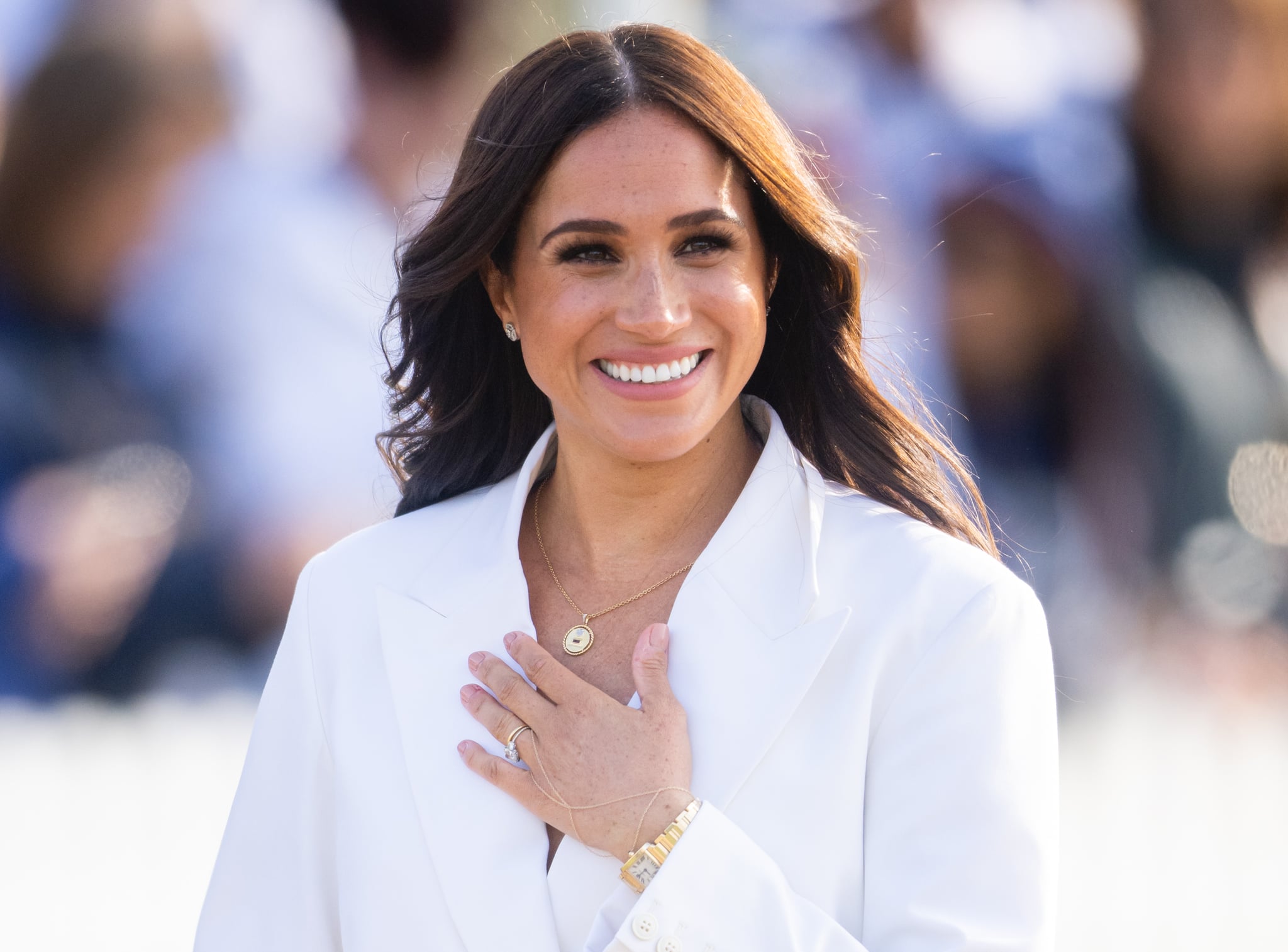 Meghan Markle and Prince Harry's youngest child is on the move. In the 1 Nov. episode of her podcast, "Archetypes," Markle revealed that 17-month-old Lilibet has taken her first steps and started walking. "I'm in the thick of it — toddling," the mum of two said of the princess's latest milestone.
Markle's daughter and son, 3-year-old Prince Archie, are growing up fast, so she tries to make the most out of even the smallest moments they share together, including the "morning rush." Markle said, "I'm sure it'll only get more chaotic as they get older." While Harry typically gets Archie ready for the day, Markle packs their son's lunch box and feeds Lilibet. "I make breakfast for them," Markle continued. "It's very important to me. I love doing it. It just, to me, feels like the greatest way to start the morning."
"We are all doing the best we can."
During the episode, titled "Good Wife/Bad Wife, Good Mom/Bad Mom," Markle also touched on the societal pressures mums face and the judgement that comes from all directions if those expectations aren't met. "With this episode on my brain, it got me thinking about all the ways my mom supported me, how she took care of me and the house and herself, and how she just juggled so much," she said. "The amount that women carry, it's immense, and often the most thankless, unpaid job that there is. There's no union. There's no lunch break. There's nothing like that."
While Markle advised against fitting into cookie-cutter moulds for mums or wives, she said her own desire to be both was markedly shaped by media stereotypes. "Growing up, I used to love 'I Love Lucy,' and also, occasionally, 'Leave It to Beaver,'" she recalled. "Both of these shows, by the way, had the good wife and the good mom archetype solid."
Markle also cited Wilma Flintstone and Jane Jetson as two of her onscreen icons growing up, saying they represented the "happy housewife with the perfect apron, dinner in the oven, husband's slippers by the door — it was all aspirational to me. Being a mom was, too." Markle added that she even saved up her allowance to buy a real nappy bag for her baby doll.
Fortunately, the desire to be a good mum and wife didn't prevent Markle from becoming her own person. "I longed to be a mom as much as I longed to be a wife, and at the same time — also at a young age — I was a feminist," she said. "Despite what people think, I didn't find those things to be mutually exclusive . . . You can be a feminist and be feminine. You can clutch your pearls one day and let your curls be wild the next." She added, "We are all doing the best we can."