Paris Hilton Reveals Her Baby's Name
Paris Hilton Reveals Her Son's Name and Explains Its Significance: "Means So Much"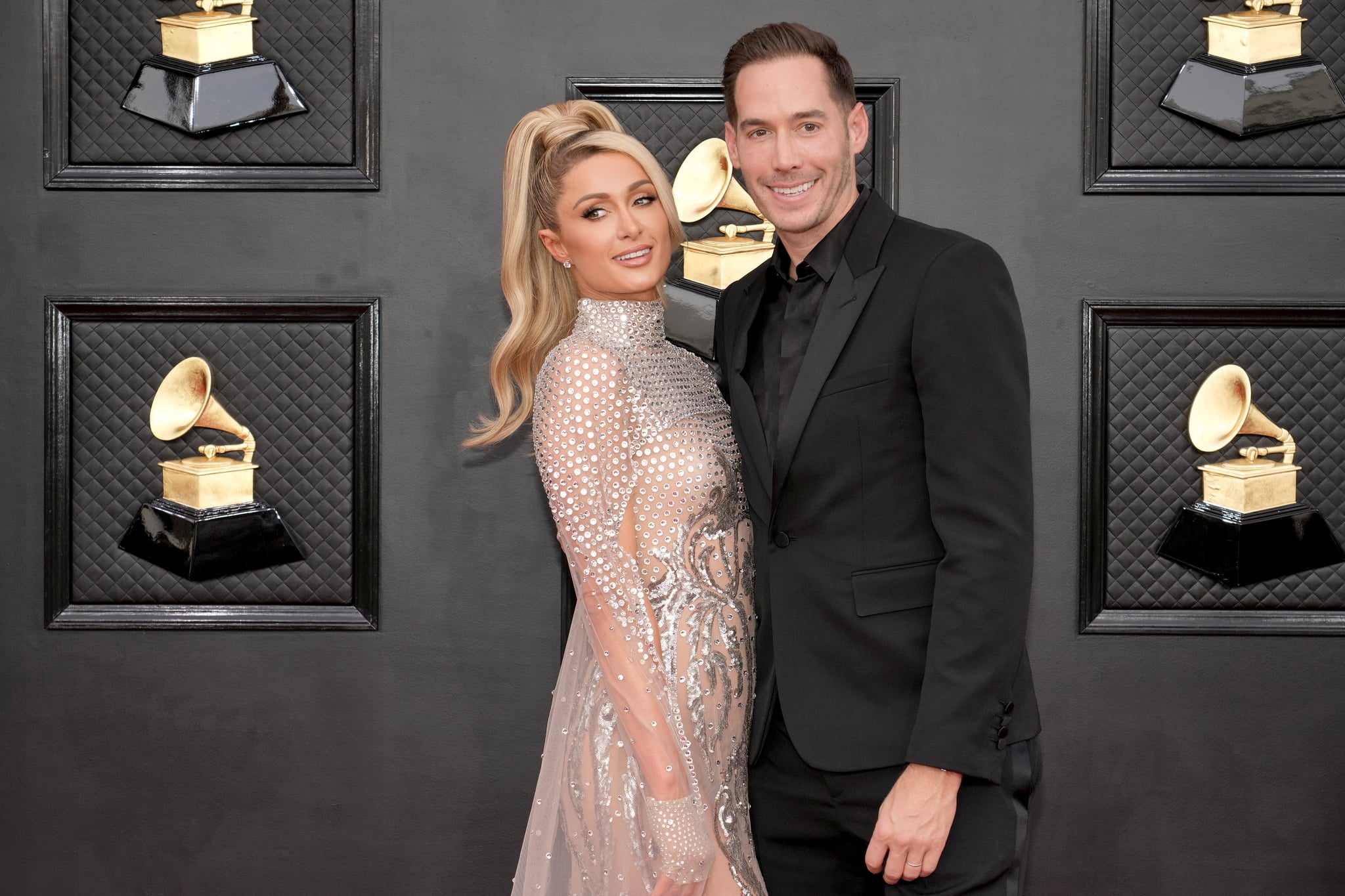 Paris Hilton has finally revealed her baby's name, and it's one that's full of meaning for her. On 22 Feb., the 42-year-old DJ and heiress shared an Instagram post with her son's name — Phoenix Barron Hilton Reum — and wrote that the name "means so much to me" in the caption. In an episode of her "This Is Paris" podcast, released on the same day, Hilton shared more details about the significance of the name.
"I've been planning my children's names for years and years," she said. If she has a daughter, she added, she's always planned on choosing the name London. But a boy name took a bit longer for her to figure out, especially because she wanted to name her son after a place. "Over a decade ago, I thought of this amazing name . . . It's not only a city, but it also has other meanings that are just beautiful. I really believe that names have power, and we wanted a name for our baby boy that was uniquely remarkable," she added. Then she went on to read an excerpt from her book "Paris: The Memoir" in which she details why she chose the name.
"Phoenix has a few good pop culture reference points, but more important, it's the bird that flames out and then rises from the ashes to fly again," she said. "I want my son to grow up knowing that disaster and triumph go around and come around throughout our lives, and that this should give us great hope for the future, even when the past is painful and the present seems to have fallen to sh*t."
"It's weird how two ideas that are so different, so completely opposite, can coexist like that. But they do," she continued. "Freedom and suffering, joy and sorrow, love and loss." Hilton went on to share that the name Barron is actually a nod to her grandfather, who "was always my mentor."
On 24 Jan., Hilton announced on Instagram that she and her husband, Carter Reum, 42, welcomed their first child together via surrogate. Alongside a photo of her holding her baby boy's hand, Hilton wrote, "You are already loved beyond words 💙."
While reps for Hilton did not respond to POPSUGAR's request for comment, the new mum confirmed the news to People shortly after her baby's birth. "It's always been my dream to be a mother and I'm so happy that Carter and I found each other," she told the publication exclusively. "We are so excited to start our family together and our hearts are exploding with love for our baby boy."
Hilton and Reum got engaged in February 2021 after a little more than one year of dating, with Reum proposing on Hilton's 40th birthday. The couple got married in a three-day ceremony in November 2021.
Earlier in her podcast, Hilton shared some of her feelings about motherhood. "He is such a precious angel. From the moment I laid eyes on him my heart just felt so full," she said. She also added that she's particularly happy to be parenting alongside Reum. "I'm just so happy that I found the perfect partner with Carter. He is just such an angel and such an incredible father, and it's so cute seeing them together."
Hilton has lived much of her life in the spotlight, but she worked hard to keep the news about her growing family private. In a 17 Feb. feature in Harper's Bazaar, Hilton revealed that she and Reum opted to keep their baby a secret from everyone, including their immediate families, who apparently found out about the baby at the same time as the rest of the world — when Hilton posted on Instagram.
She also shared that she checked into the hospital using a fake name and wearing a brunette wig ahead of the baby's birth, adding that she and Reum spent a full two days at home, in private, before announcing the news to their families, their staff, and the whole world.
"My entire life has been so public. I've never had anything for myself," Hilton told the outlet. "We decided that we wanted to have this whole experience to ourselves . . . I want to protect him and to be with him every second. You have this mother instinct that kicks in, which I've never had before. I feel so complete now."
She shared more details about her decision to keep her pregnancy private on her podcast as well. "I just really felt that I wanted to have this journey be us, only. Carter and I literally made a pact together that we would not tell anyone," she said. Still, finally introducing her family to the child was an unforgettable moment for Hilton. "When I introduced my mom to our baby boy it was amazing to see the look on her face," she shared. "She was so surprised. The look on her face was just priceless."
Hilton has been open about her desire to start a family before, telling E! News back in January 2022 that becoming a mom was one of her "top priorities," according to People. "I would want twins first," she said, calling out that she specifically wants two or three children. "I don't know it's hard to say. I always wish I had an older brother because I feel like if I did then he would protect me and things like that in school."