Raye Talks Trusting Your Gut, Dream Bands, and Ibiza Parties
Raye Talks Trusting Your Gut, Dream Rock Bands, and Wild Weekends in Ibiza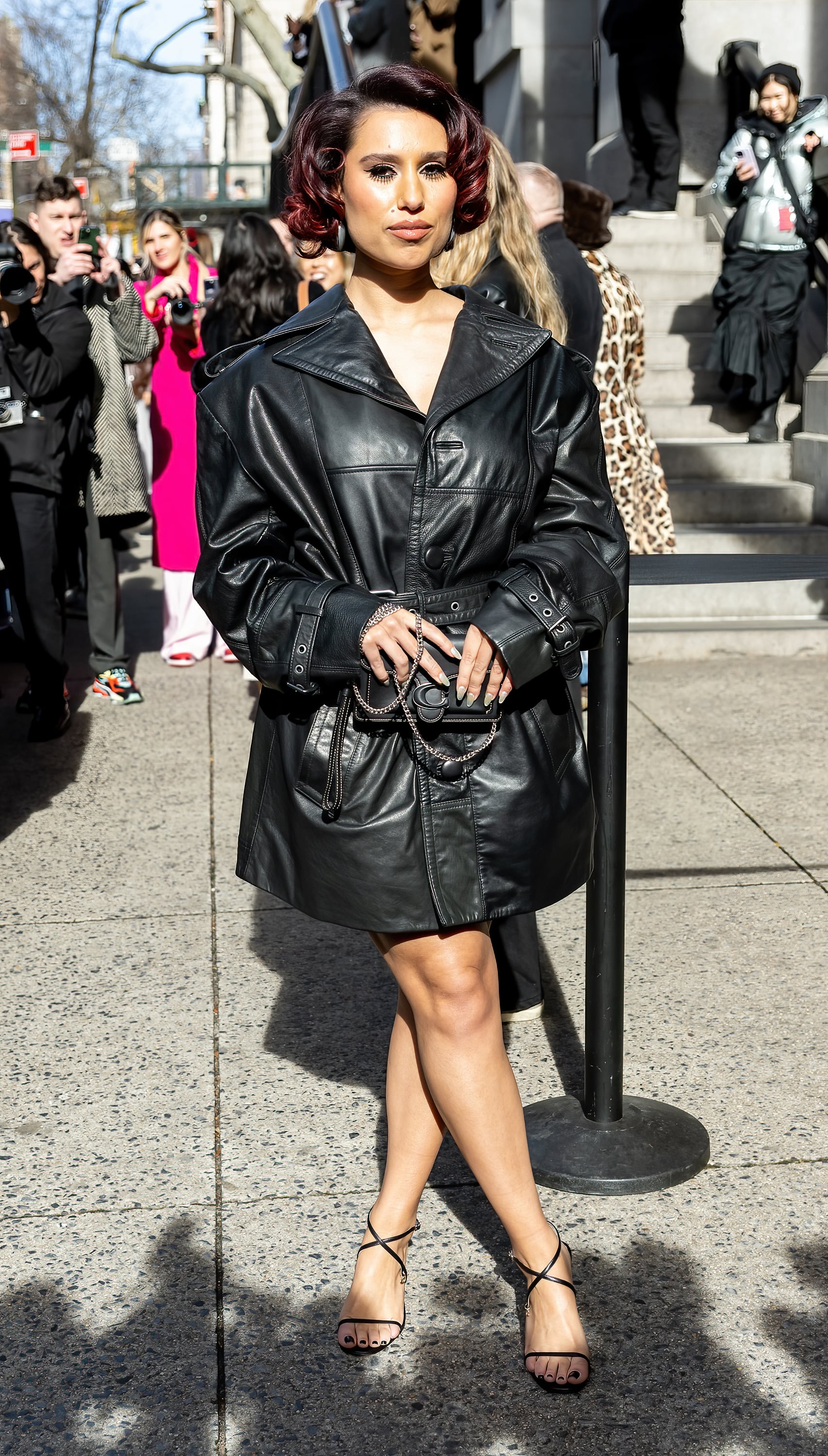 While you might assume bonafide rockstars are those who throw televisions out of hotel rooms or slam their guitars on stage, is there actually anyone who exhibits more rockstar energy than Raye, who publicly denounced her record label online before leaving to release music as an independent artist? We think not. Which is why she was the perfect choice to kick off Rockstar energy drink's Press Play campaign, which aims to help switch the mood from work to party.
"I don't feel like I am a rockstar, although I do love that energy on stage, that usually you get to feel free and wild and there's no rules or restrictions and you can just fully let go," Raye tells POPSUGAR. "But I guess also this thing of just not caring what anyone thinks and just going for it. It's definitely rockstar energy, and I think we all need a little bit of that in our life."
Fresh from the release of her debut album, "My 21st Century Blues", and her no.1 single "Escapsim" ft. 070 Shake, she is riding high on her self-made success. "It felt and feels amazing. A long time coming," she says. "I'm honestly just really grateful — tired — but very, very grateful. It's been very overwhelming, but beautiful."
"It's definitely rockstar energy, and I think we all need a little bit of that in our life."
Doing it all herself is undoubtedly exhausting, but she's had some wild times in the past that means she can handle a few late nights here and there. After losing her passport in Ibiza, she once ended up staying up partying for 72 hours straight. "I just made it work. I lost my voice and my headphones and everything in those 72 hours," she laughs. "It took me a week and a half to get my voice back, my talking voice back. I'll never stay up for that amount of time again."
When Raye boldly tweeted about reaching breaking point with her record label Polydor in June 2021, fans and friends immediately rushed to support her. "Im sick of being slept on and I'm sick of being in pain about it this is not business to me this so personal," she wrote. While her outpouring of emotion took courage, resilience, and a whole lot of self-belief, the biggest lesson she has learned through it all is to trust your gut. "I feel like inside of this we all have innate feelings of whether something's right for us or wrong for us. Something we feel passionate about or inspired by, or the opposite," she says.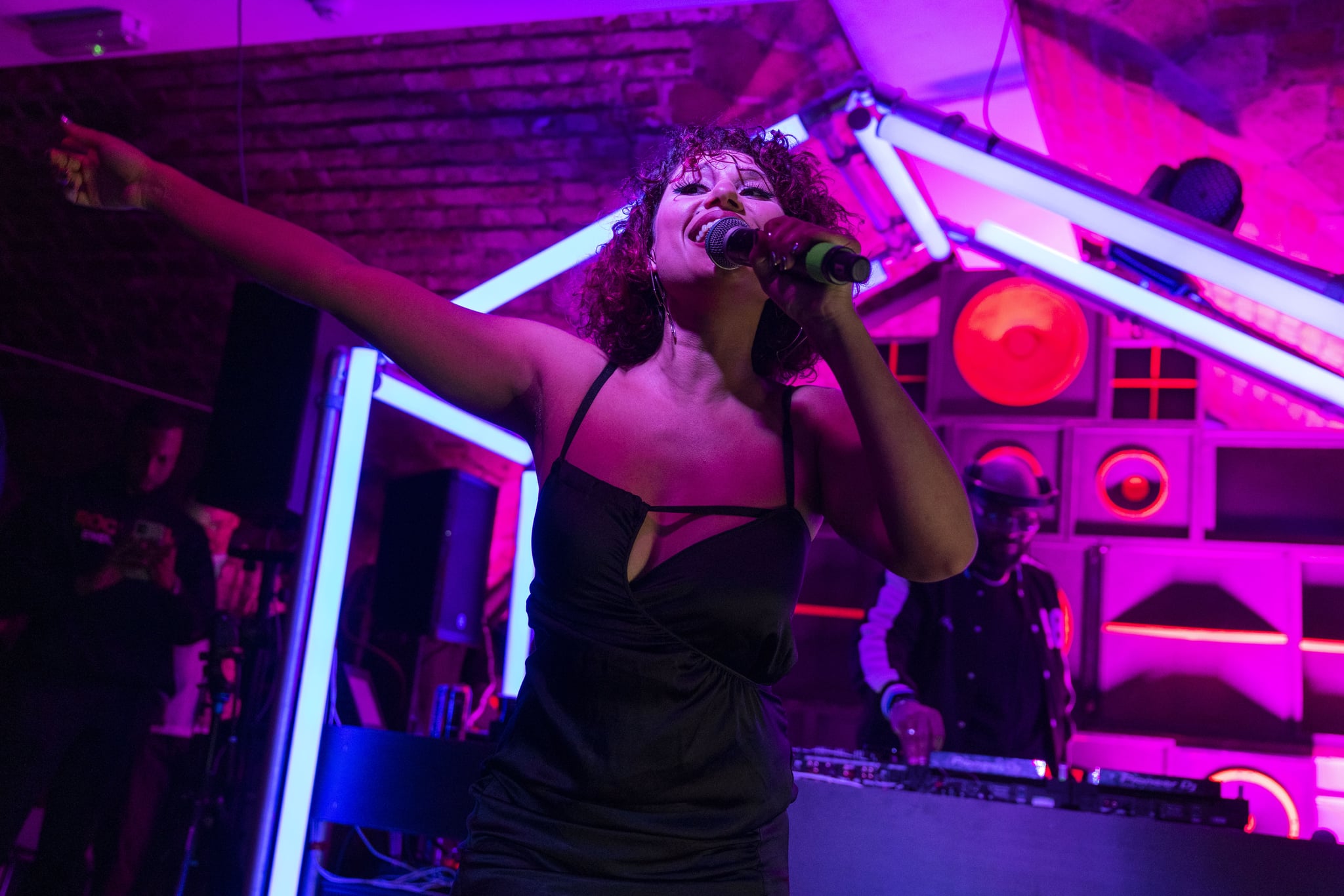 Image Source: Rockstar Energy Press Play Pre-Party
When she's flagging in energy, "good music and some nice drinks, and some good company" are her ingredients for getting in the party mood (tequila is her drink of choice, FYI). She performed at The Rockstar Energy Press Play Pre-Party in Manchester as a solo artist earlier this month, but when she reveals her dream band members, we can't help but pray for a group performance IRL. "Rina Sawayama, Charli XCX, and Ivorian Doll. I feel like that would be a really dope, brilliant rock band," she says. Erm, someone needs to sign this lineup right now.
The year has got off to a great start for the singer, but she's not about to lose sight of what matters. "I think I set my expectation before this year on not to expect anything, to just have a good time, and then everything's blown up in a great way," she says. "So I'm so grateful, but I just want to make sure I enjoy myself. There's a lot of work coming in and it's a dream to be booked and busy. There's no point doing all of this work if I'm not enjoying it too and taking it in, and reflecting on how far we've come."
Finding time in her busy schedule to take a break isn't always easy, but she's determined to live in the moment. "There's no pause button," she says. Forget rewind, fast forward, pause, and stop, because Raye is playing right now and we are turning up the volume.