Rihanna Pregnant With Second Child
Rihanna Is Pregnant With Baby No. 2 — and She Revealed It During the Super Bowl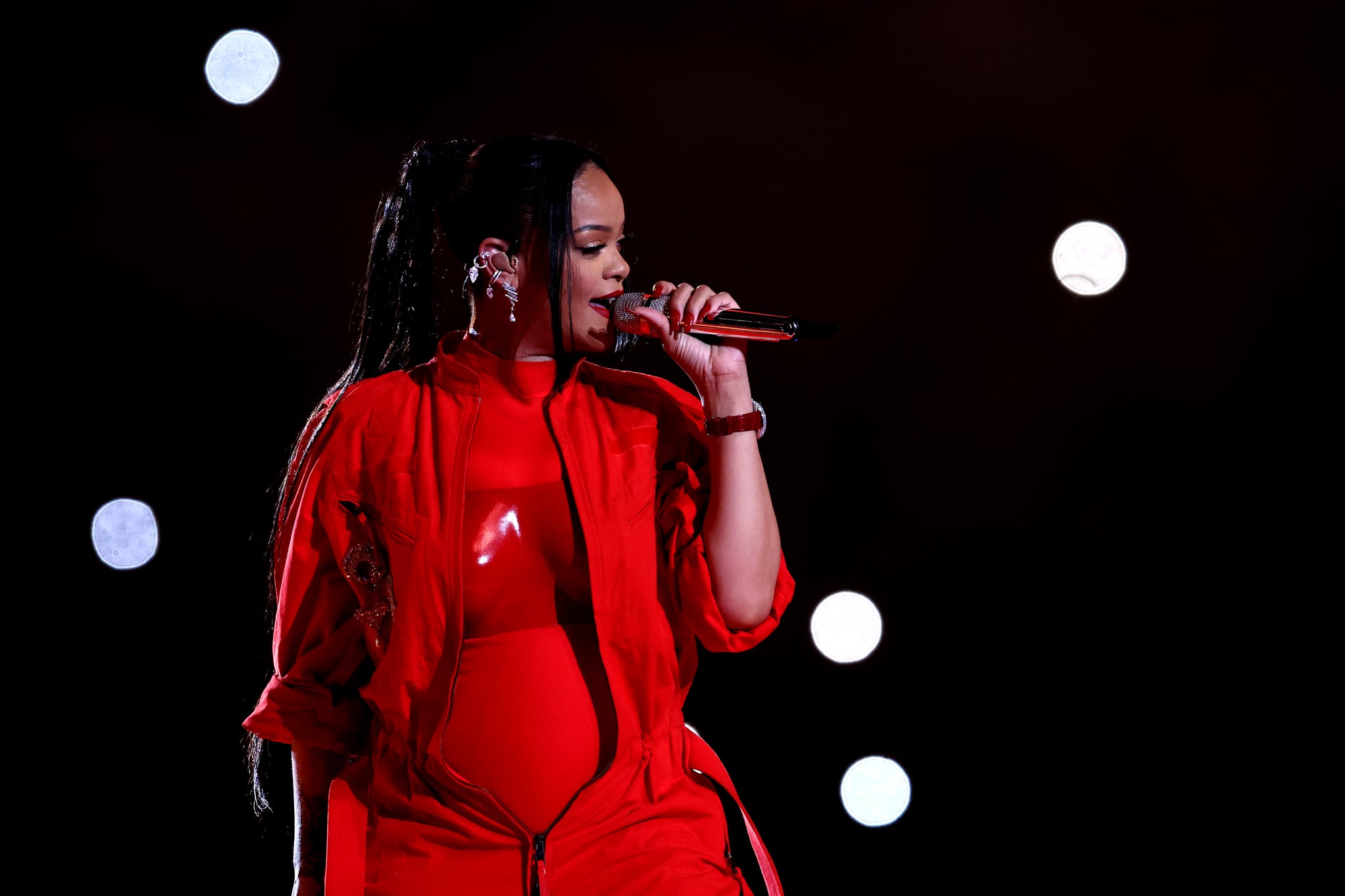 Rihanna is going to be a mum of two, and the beloved performer just confirmed the news in the most iconic way: during the 2023 Super Bowl. The artist headlined the Apple Music halftime show on 12 Feb. in Arizona, entertaining fans with a medley of her greatest hits. She wore a red jumpsuit and Alaïa coat, open at the front, offering a peek at her growing bump.
As fans began to speculate about the exciting news, the singer's representative confirmed the pregnancy to The Hollywood Reporter. A rep for Rihanna did not immediately respond to POPSUGAR's request for confirmation.
The 34-year-old is already the mum of one, a baby boy she shares with A$AP Rocky. Her son was born in May 2022, and she has yet to reveal his name.
Ahead of Sunday's performance, Rihanna candidly revealed that her preparation had been extremely challenging physically. "It's a jam-packed show and it takes a toll on your body," she said during a press conference earlier in the week. "The physical challenge has definitely been immense for many reasons, of course," she elaborated. "I haven't done this in a minute, first things first. You're just running around for 13 minutes trying to put a two-hour set in 13 minutes. And you're gonna see on Sunday, from the time it starts, it just never ends until the very last second."
During the same press conference, the singer spoke about how being a mother had prepared her for the big moment in the spotlight after years away from the stage. "When you become a mum there's something that just happens where you feel like you can take on anything and do anything. As scary as that was because I haven't been on stage in seven years, there's something exhilarating about the challenge of it all," she said.