Rita Ora Showcases Emerald Engagement Ring
Rita Ora Reveals Her Impressive Emerald Engagement Ring for the First Time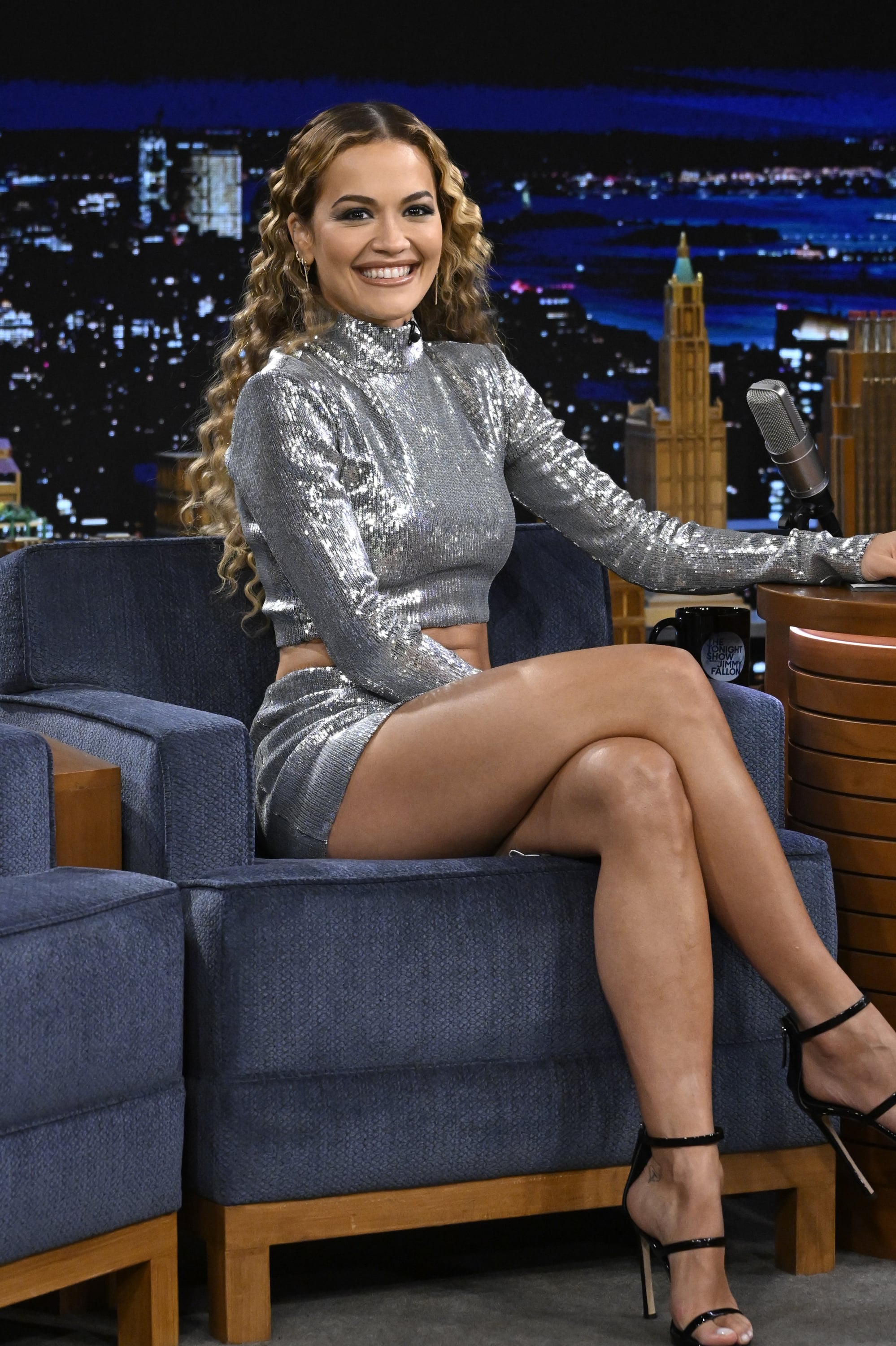 Rita Ora is a woman who knows what she wants. After finally confirming she tied the knot with Taika Waititi last summer via the Heart breakfast radio show on 27 Jan., declaring: "I am officially off the market, people!", the 32-year-old showcased her impressive emerald engagement ring while on "The Tonight Show Starring Jimmy Fallon". And she even revealed that she actually played a part in picking the design herself.
"I have actually never shown anyone my ring," she said, as the camera zoomed in on the large square emerald in a diamond pavé-set bezel. While the couple have kept details surrounding their nuptials under wraps, Ora finally gave fans a peek at her ring, worn next to a delicate diamond wedding band. "He did good," she added, although "The Masked Singer" judge did let slip that she gave her director husband a little nudge in the right direction.
When Fallon asked if Waititi chose the ring himself, she added, "Well I may have stroked, you know, guiding him . . . When you know what you want and I felt like I really knew I wanted to be with this person, I just wanted it to feel really right, and so I may have taken him to the shop and I may have pointed out exactly what ring I wanted!" Wearing a silver sparkling co-ord by David Koma, Ora's outfit dazzled just as much as her ring.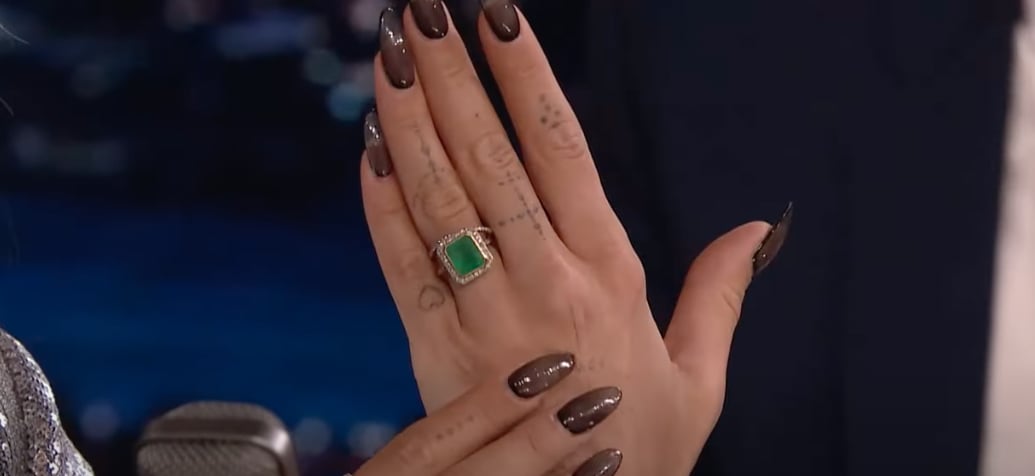 Image Source: YouTube user: The Tonight Show Starring Jimmy Fallon
The singer also appeared on the show to celebrate the release of her new single, "You Only Love Me", which was accompanied by a wedding-themed video and some top tier celebrity cameos. With an album due later this year, Ora took inspiration from her relationship. "I feel like the journey it took me to get to this point and the last two years, my life has changed so drastically. And making the decision to really spend the rest of your life with someone is kind of a big decision, you know?" she said. "And even though it sounds cheesy, all these sort of phases of meeting somebody, and then do you really like them? Do they like me? Do I say that we're together? Can we be exclusive? Like, what's going on? You know that little bit in the beginning? Yeah, and that's what I wrote all my feelings bout. And its nice to capture the moment. So I feel like this is more than just music, it's like a moment in life for me."
Ora has recently been doing the rounds on her press tour for her new music and, in typical Ora-form, has been turning heads with an array of show-stopping outfits. From controversial thong boots to a see-through latex dress, and even a frosted blue lip, this new wife era is certainly looking good on her. See more of Ora's interview in the clip below.