How Many Kids Does Sofia Coppola Have?
Meet Sofia Coppola and Thomas Mars's 2 Kids, Romy and Cosima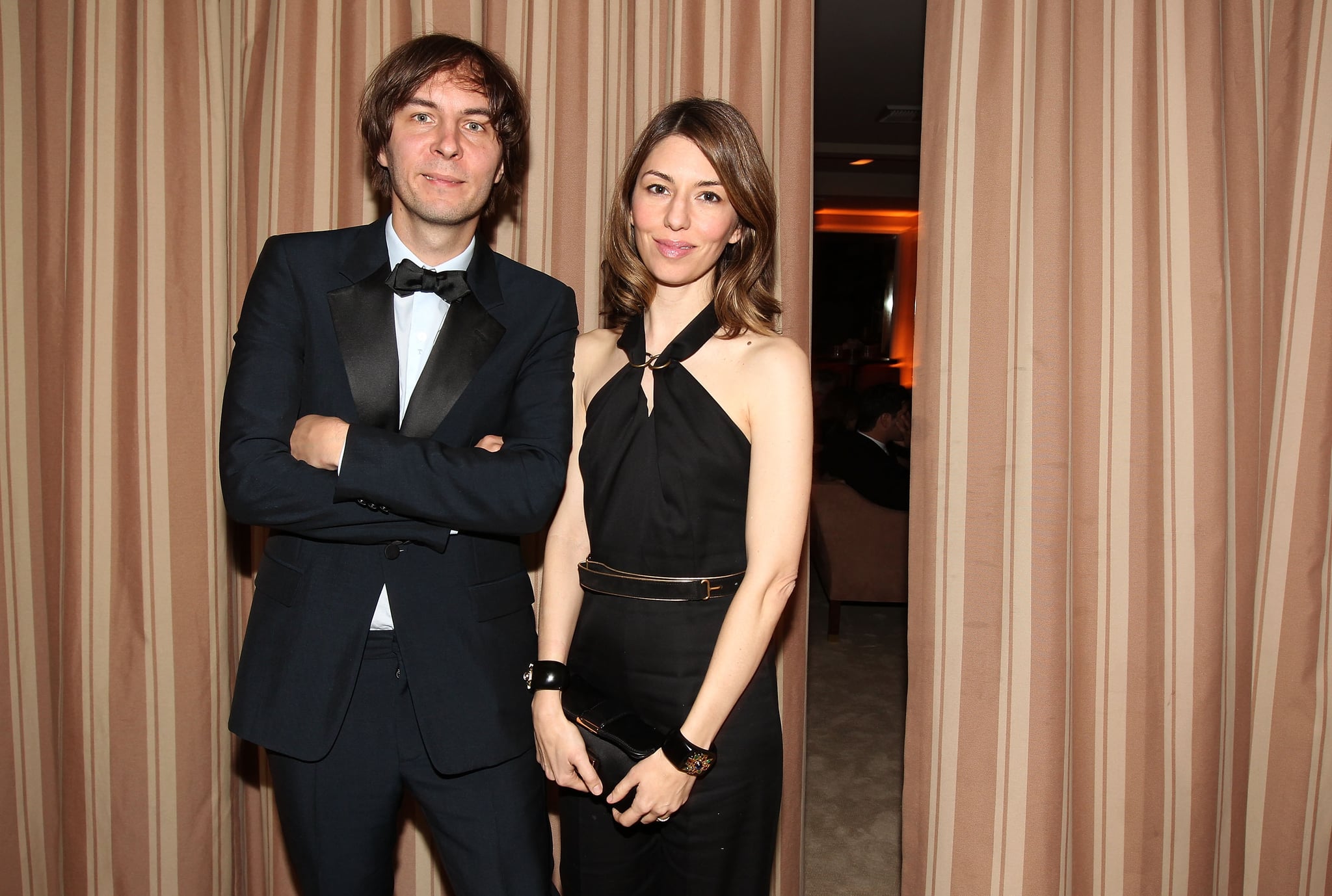 Sofia Coppola knows what it's like to be a celebrity kid. The daughter of director Francis Ford Coppola has mostly kept her two kids, Romy and Cosima Mars, out of the spotlight throughout the years. "I don't want them ever to be jaded," Sofia told The Guardian in 2017 of why she shields her kids from the public eye. "I never saw the point of taking little kids to movie premieres and stuff. I just want them to have a childhood."
Things changed, however, when Romy recently shared a TikTok explaining that she'd been grounded for trying to charter a helicopter. "Make a vodka sauce pasta with me because I'm grounded because I tried to charter a helicopter from New York to Maryland on my dad's credit card because I wanted to have dinner with my camp friend," Romy says in the March 21 video. She doesn't go on to make any pasta, though — instead she provides an intimate window into her family life.
"My parents' biggest role is I'm not allowed to have any public social media accounts. Here's why," she says, holding up a Grammy won by her dad, musician Thomas Mars. "They don't want me to be a nepotism kid, but TikTok is not gonna make me famous, so it doesn't matter." Of course, the TikTok went viral, with Jezebel calling it a "cinematic masterpiece." The video has since been taken down, but it did provide us with a rare glimpse into the world of a legacy nepo baby.
Sofia married French musician Mars, who is the frontman for the band Phoenix, in 2011. The pair connected in 1999 when his band worked on the soundtrack of Sofia's film "The Virgin Suicides," per Grazia, and their first child was born in 2006. Previously, Sofia was married to director Spike Jonze from 1999 to 2003.
Ahead, learn more about the Coppola family and Sofia's two daughters.
Romy Croquet Mars
Romy was born in November 2006. Her name is a tribute to Sofia's older brother and fellow director Roman Coppola, according to Time. While Romy doesn't have a public social media account anymore, she did get a special shoutout from Marc Jacobs on Instagram in 2020 after modelling in one of his campaigns. "I met you Romy shortly after you were born," the designer wrote. "It is a beautiful trip watching you grow up and becoming such a cool and beautiful young woman. Thank you for being a part of HEAVEN. These portraits of you take me back in spirit to those good old early '90s days where the beginning of a long and lasting love story first began."
Cosima Croquet Mars
Cosima was born in 2010. Not much is known about her, but the family apparently moved from Paris to New York City shortly after her birth, according to The New York Post.
A Brief Guide to the Famous Members of the Coppola Family
Sofia's dad, Francis Ford, directed iconic movies like "The Godfather," "Apocalypse Now," and "Bram Stoker's Dracula." He married Eleanor Jessie Neil in 1963, and the pair had three children — Gian-Carlo, Roman, and Sofia. Gian-Carlo died at the age of 22 in a boating accident in 1986, per The Independent. He left behind one child, Gia, who also became a filmmaker.
Francis's brother, August Coppola, also went on to have a famous child — Nicholas Cage — though he changed his name for the sake of his career. Meanwhile, Francis and August's sister, Talia Shire, is the mother of actor Jason Schwartzman and actor-musician Robert Schwartzman.
And it turns out that even Francis himself was technically a nepo baby. Francis, August, and Talia's father was a Broadway orchestra conductor named Carmine, and he even scored the last two "Godfather" films, "Apocalypse Now," and "The Black Stallion" for his son, winning the Oscar for best original score for his work on "The Godfather Part III," per ScreenRant. Judging by this illustrious, multi-generational family tree, it seems that Romy and Cosima have a pretty good shot at becoming TikTok stars, directors, or whatever they want to be — that is, if their parents are cool with it.