Georgia Harrison Wins Record Damages Against Stephen Bear
Georgia Harrison Wins Record Damages in Civil Claim Against Ex Stephen Bear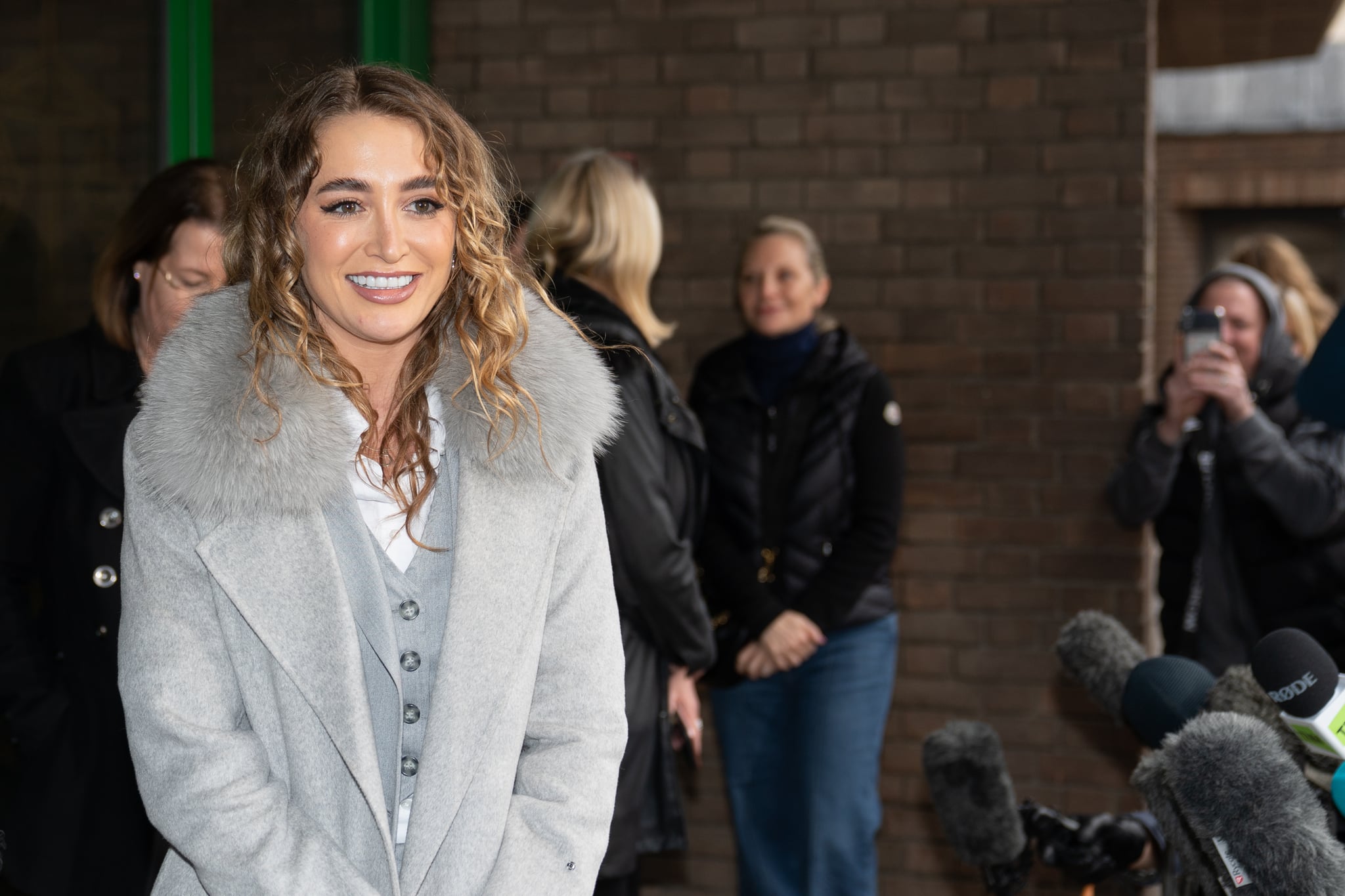 Georgia Harrison has won her civil claim against Stephen Bear, winning the highest sum to be awarded in an image abuse case. On 26 July at the High Court in London, the 28-year-old won the claim against her ex – who was jailed in March for 21 months after sharing a private video of him having sex with the former "Love Island" star without her permission on Only Fans.
The reality star – who opened up about her experience in a revenge porn ITV documentary – has now been awarded a sum of £207,900 in damages to be paid by Bear, as well as an injunction preventing the footage ever being used again. This claim differs from the previous court case which resulted in a prison sentence for Bear, as well as a restraining order put in place meaning he cannot contact Harrison for five years, Bear ordered to sign the sex offenders register, and him needing to disclose his whereabouts to the police for 10 years.
Speaking about her civil claim win via a press release, Harrison said: "I couldn't be more thankful to everyone who has helped support my civil claim, which after almost 3 years has finally been settled." The influencer also explained that she will be donating part of her win to charities "that have helped support me and other victims of image-based sexual abuse".
Bear was previously sentenced in March and, according to the BBC, the judge declared that 33-year-old Bear had caused "extensive humiliation and embarrassment" to Harrison.
The shamed "Celebrity Big Brother" winner was found guilty in December of voyeurism and disclosing private, sexual photographs and films. The Crown Prosecution Service said he had shown "a complete lack of remorse", according to the BBC, and was filmed posing for selfies outside Chelmsford Crown Court ahead of his sentencing on 3 March.
Harrison has waived her right to anonymity after the video of her having sex with ex-boyfriend Bear, captured on CCTV cameras in his garden in Loughton, Essex, was shared online without her consent in August 2020. When Bear showed her the footage, she asked him never to send it to anyone, only to discover he had sent it via WhatsApp to someone later that day. She was then notified of it circulating online weeks later, and recalled what it was like to be on the receiving end of this crime to POPSUGAR. "I was obviously really shocked — surely he wouldn't have wanted this video to go viral and ruin my career, but also his own career," she said.
After Bear's sentencing, Hannah von Dadelszen, the deputy chief crown prosecutor for CPS East of England, said she hoped the case would encourage other victims to come forward. "I want to commend Georgia Harrison for the bravery and determination she has shown throughout this case," she said, as per The Guardian. "Although she lives a public life, Georgia Harrison has the right to privacy. But that was taken away by Bear to make money in the most egregious way. Whether or not sex is consensual, it is a crime to share or threaten to share sexual images without consent to cause distress. This is a serious offence which has a lifelong impact on victims. Those like Bear who use devices to share photos or videos or threaten to do so can expect to be prosecuted."
If you or someone you know is a victim of revenge porn, the Revenge Porn Helpline has resources to help and support you.
— Additional reporting by Gabriella Ferlita