Victoria Beckham Tastes David's "Sticky Stuff" on TikTok
Victoria Beckham Tastes David's "Sticky Stuff" In Cheeky Video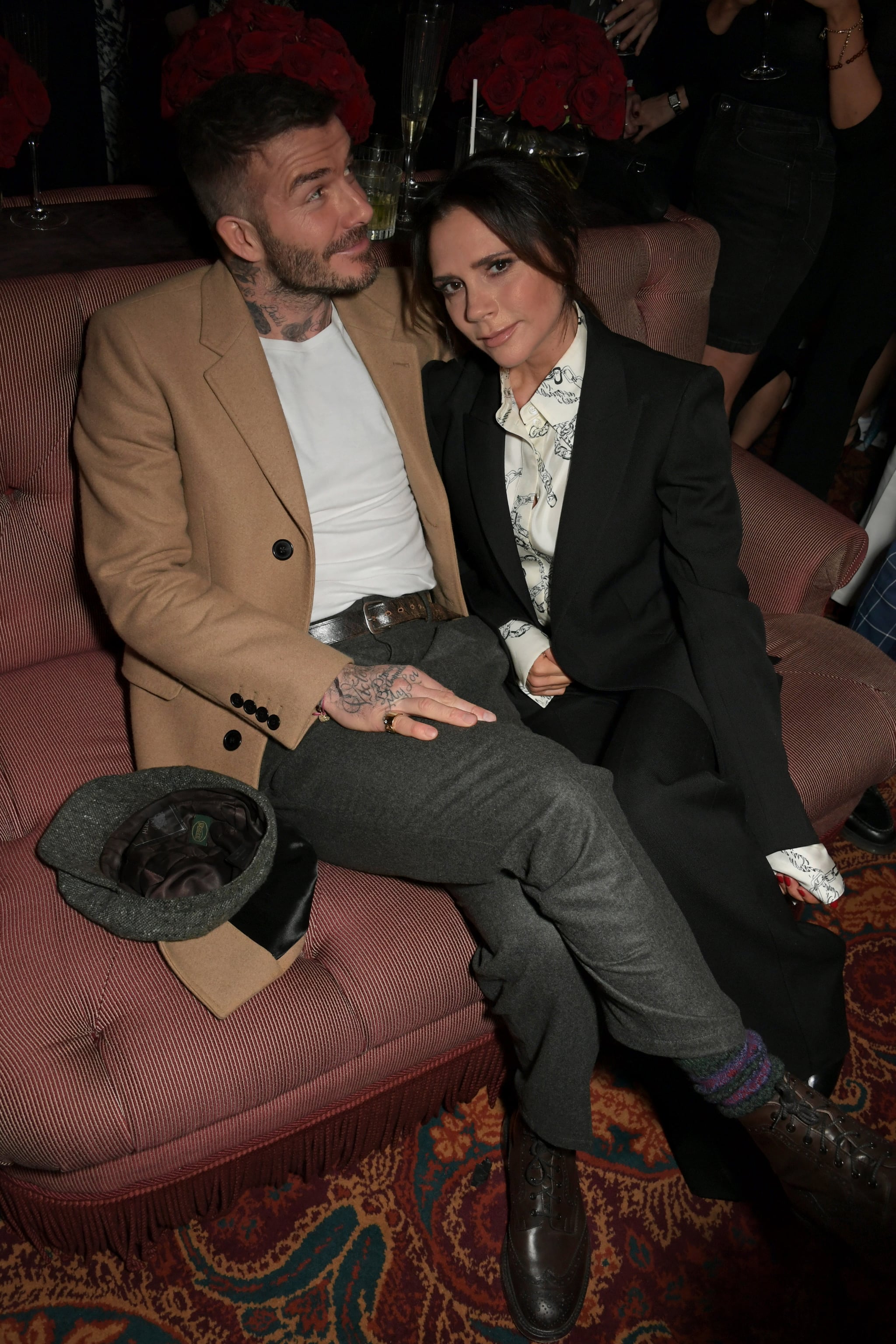 Since Victoria Beckham joined TikTok, fans have loved seeing her funny side. The former Spice Girl might be known for not smiling, but her sense of humour has been having fans in stitches. Amongst behind-the-scenes videos of her fashion collections and makeup routines, she has posted tongue-in-cheek clips of her being "posh" like her Spice Girls nickname and a particularly humorous clip of her facing her fears on a rollercoaster. And now Victoria has filmed a cheeky video talking about husband David's , ahem, "sticky stuff".
In the TikTok, posted on 26 Sept., Victoria walks outside to find David among his beehives in the garden of their Cotswolds estate. Speaking to the camera, dressed in a casual gray sweater and jeans, the fashion designer says, "Here with David whilst he collects his sticky stuff. He's about to release his sticky stuff. His new batch of sticky stuff."
Standing in front of one hive, David responds, "I think we have good flowage, to be honest. Not sure that's a word." Victoria then pokes fun at him by adding the crying with laughter emoji to the video. It then cuts to Victoria carrying a full jar, saying, "So I've got the sticky stuff. I'm just going to go and sample it. I'll let you know what David's sticky stuff tastes like. I'm going to mark it out of ten and I'll let you know."
While Victoria is, of course, referring to the bee's honey when she talks of the "sticky stuff", fans were quick to comment that her phrase could have been referring to a perhaps more sexier bodily fluid. One wrote "Victoria doesn't get enough credit for how hilariously funny she is 😂 I love her 🥰" with another commenting "She has a dry sense of humour and she is classy with it".
Insights into the Beckham's home life have been ramping up of late. The couple have been posting snaps of their anniversary spent in Paris as well as their trips in Miami with Romeo, Cruz, and Harper. Rumours continue to swirl about an alleged rift between Victoria and her daughter-in-law, Nicola Peltz Beckham, although Brooklyn and his wife have said in interviews that everyone gets on.
In the caption of Victoria's TikTok video, she reveals the honey — or should we say sticky stuff — is a 10/10. Perhaps David should have taken some to hand out in the queue to see the Queen's coffin earlier this month? We're sure there would have been a second queue to sample David's "sticky stuff". Watch Victoria's cheeky TikTok ahead.