Who Is Hannah Brown Dating in 2020?
Hannah Brown's Dating Status Is Still Mysterious in 2020 — Here's the Scoop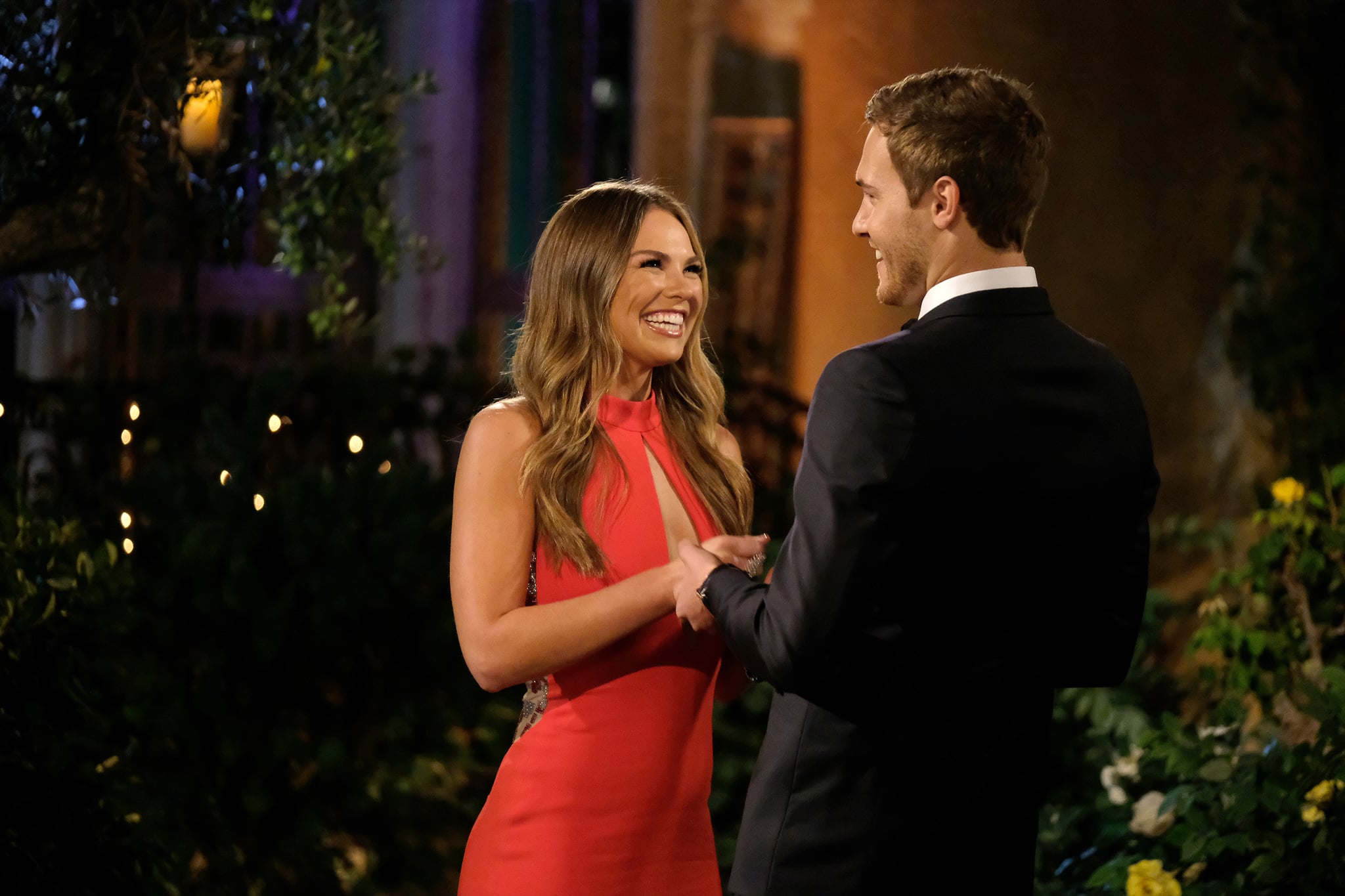 Fans of Hannah Brown and Peter Weber have gotten a second wind with Hannah's surprise appearance on Peter's season on The Bachelor. Do we actually know who Hannah is dating in 2020? Over the first two episodes of the season, we see them hash out a lot of unresolved feelings and chemistry from when Peter was one of Hannah's final contestants on The Bachelorette. It's not entirely surprising that Hannah doesn't take him up on his question about her staying and being part of his season, since they were filmed simultaneously with Hannah's stint on Dancing with the Stars, but it does re-open everyone's curiosity about who she's dating now.
Unfortunately, we're not going to be getting answers anytime soon. Hannah has been completely tight-lipped about her current dating status since publicly dumping her "winner," Jed, after the news broke that he'd gone on the show to promote his music career and strung along his previous girlfriend back home. After flirting with (and asking out!) runner-up Tyler Cameron on her "After the Final Rose" special, they seemed to fizzle out, and he was quickly linked to model Gigi Hadid.
Hannah, meanwhile, was the subject of dating rumours with her DWTS partner Alan Bersten, but he shot those down in a Dec. 2019 interview with People. "Hannah and I, it was a different partnership than I've ever experienced before because after rehearsals almost every day we would go and eat and just hang out and that's very rare when you spend six hours with someone that you want to still see them afterwards. So I'm really lucky that me and Hannah became such good friends . . . I don't think so [when asked specifically about the dating rumours]. I think it's just friends."
For now, Hannah's dating status is a mystery — and that's just the way The Bachelor wants it, we suspect. With the emphasis on Hannah and Peter at the beginning of this season, it's possible that the show is building towards some rekindling of their relationship (or, at the very least, wants us to think that's what's going to happen). For that reason alone, we probably won't hear anything about Hannah's dating life until after this season finishes airing.