Who Is Post Malone Dating?
Is Post Malone Single? Trying to Get an Answer Will Have You Running in Circles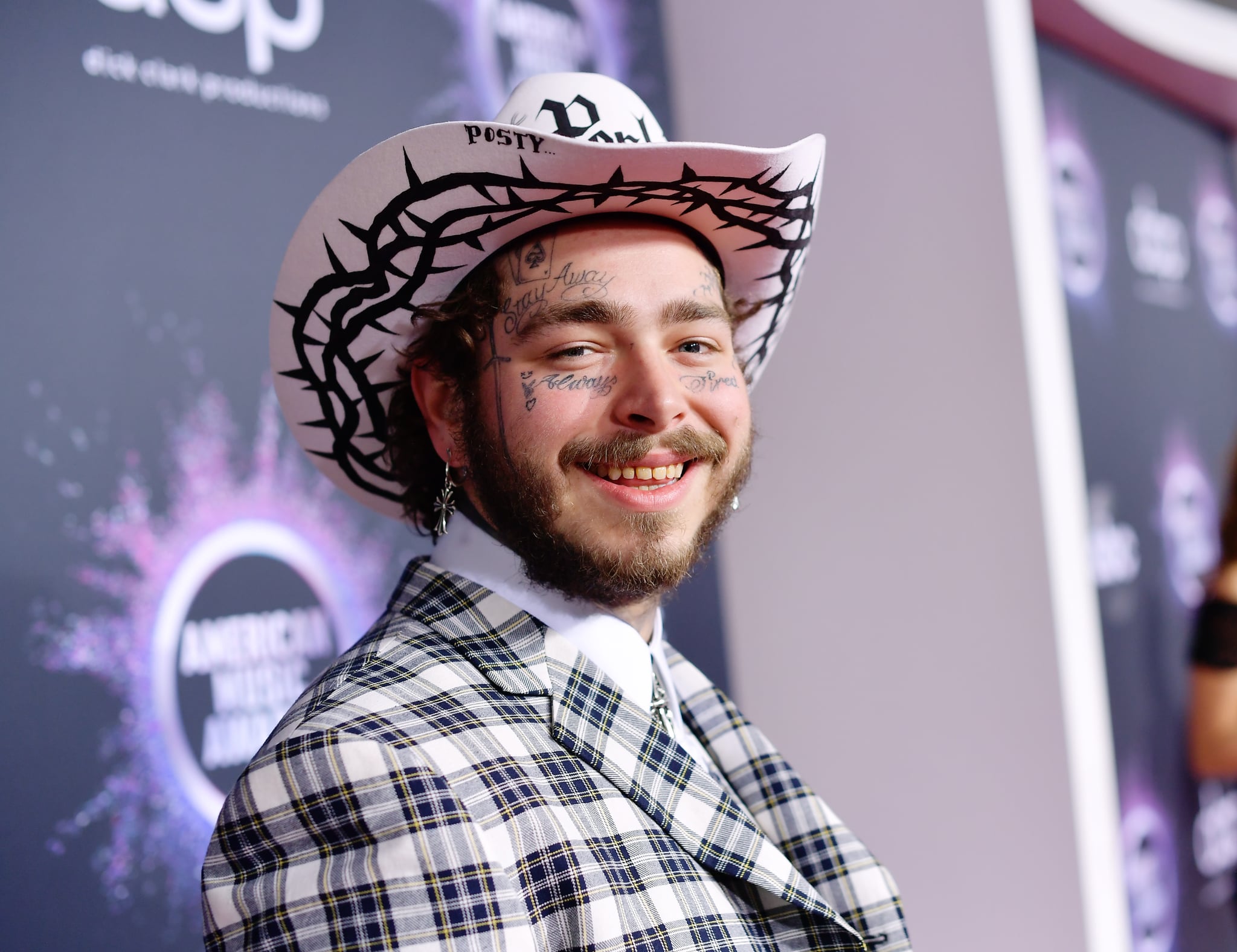 We've said it before, and we'll say it again: Post Malone is sexy AF, even if he doesn't seem to think so himself. And though it's clear that he's poised to take over the music world, what isn't clear is Posty's relationship status. You'd think that a guy who tattoos his mood on his face would be open about his love life, but the 24-year-old singer is surprisingly tight-lipped about who he's romancing. In March 2019, he revealed on Twitter that he was seeing someone, but whether they're still together — or even who that woman is — remains a mystery.
In August 2018, Post Malone was photographed getting cosy with a woman on a yacht in Saint-Tropez (who, apparently, wasn't his rumoured girlfriend at the time, Ashlen Diaz). Us Weekly claimed that the PDA was just part of a music video shoot, but a few months later, he was spotted holding hands with a woman in George Bush Intercontinental Airport in Houston, who many believed to be the same woman from the yacht. Then, in March 2019, Posty took to Twitter to ask fans to respect his privacy and stop prying into his relationship. "To the people trying to dig so f*cking hard to try and get me to leave my girl, y'all ain't real fans and it needs to stop," he tweeted.
Before his possible relationship with the mystery woman from Saint-Tropez, Posty reportedly dated show promoter Ashlen Diaz for about three years. According to a source for Us Weekly, the two met after Ashlen booked the singer for a show at a nightclub in Dallas "before he was big," and she supported Post Malone as his career began to take off. During a December 2016 interview with The Breakfast Club morning radio show, Post Malone admitted that his career was putting a strain on his relationship. "It's tough having a balance, between dedicating my life to music and dedicating time for Ashlen," he said. Following their rumoured split in Fall 2018, Posty was "pretty upset," according to the Us Weekly source, though it's unclear how or why the three-year relationship ended.
To sum things up, we don't have a clue whether Posty is currently single or taken (or if it's complicated), and we have a feeling that the singer wants to keep it that way.