Why Is Katy Perry a British Asian Trust Ambassador?
Prince Charles Names Katy Perry as an Ambassador For the British Asian Trust in London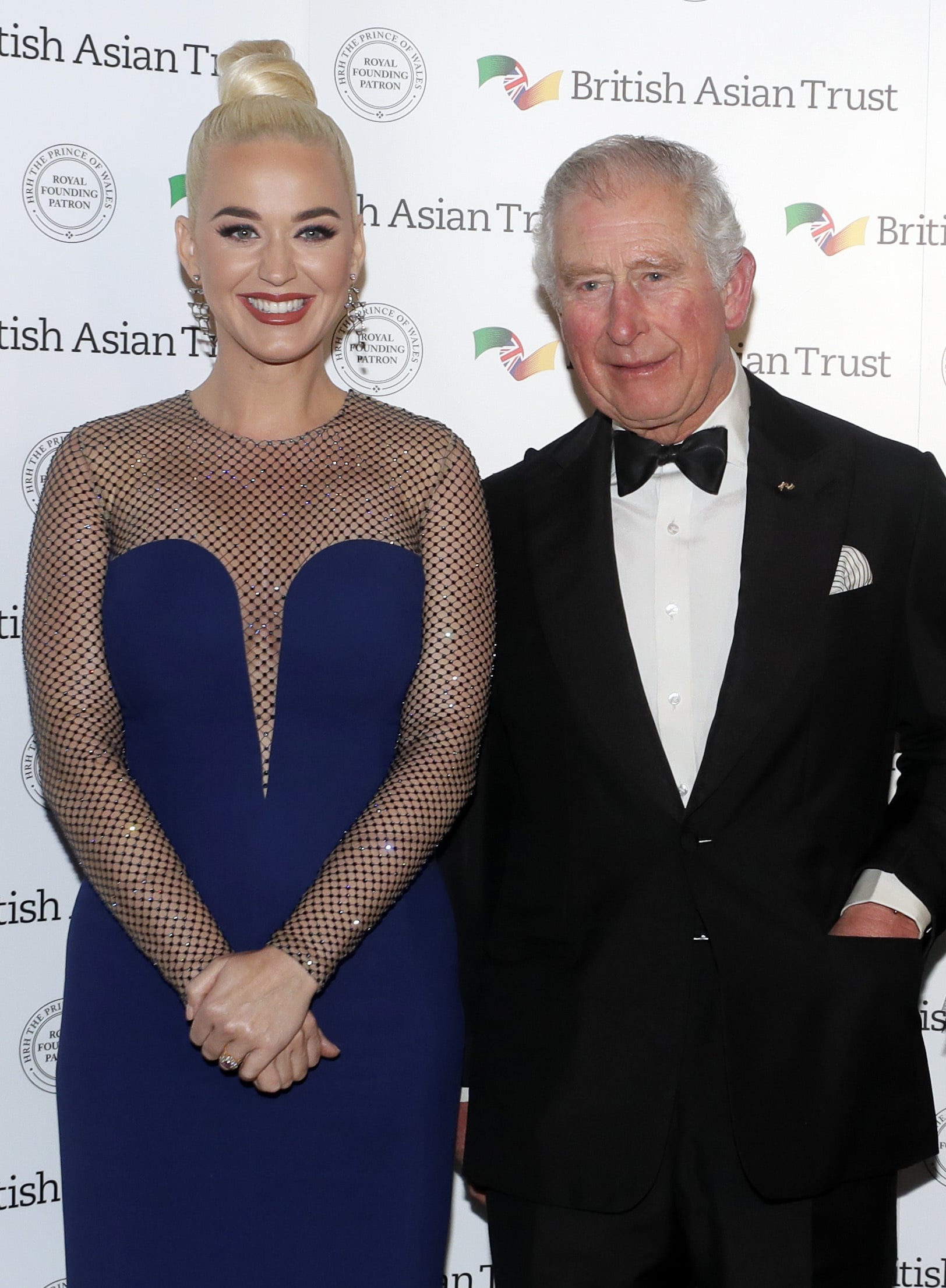 On Tuesday night, at a black-tie reception at Banqueting House in London, Prince Charles announced Katy Perry as an ambassador for the British Asian Trust. Specifically, Katy will be working with the Trust's new Children's Protection Fund — chaired by India Advisory Council member Natasha Poonawalla — to reduce child trafficking and abuse across India over the next five years.
Natasha — an Indian philanthropist — made a generous multimillion-pound pledge to the Fund ahead of the British Asian Trust's recent Royal Annual Reception and Dinner last night. The Children's Investment Fund Foundation (CIFF) will also match all money raised, up to £25 million, in the hopes that this will become the largest anti-trafficking Fund ever seen in South Asia.
Of course, it's always great to see celebrities using their platform for good. As a UNICEF Goodwill Ambassador since 2013, Katy has made her cause engaging young people in UNICEF's work to "improve the lives of the world's most vulnerable children and adolescents." And absolutely no one will dispute that working to put an end to child trafficking and abuse is immensely positive. But we can't help but wonder why Katy was chosen for this particular role. According to the British Asian Trust's website, there are currently 33 ambassadors from the entertainment, business, and sport industries, and all — aside from Katy — are of Asian descent. And there is no shortage of incredible South Asian women who call Britain home.
To be honest, the entire encounter between Katy and the Prince of Wales last night sounds a bit odd. Besides the obvious that she is neither British, nor Asian, both Katy and Prince Charles laughed that she has promised to sing to his plants. Yes, you read that right. Apparently, earlier in the evening, Katy mentioned to Prince Charles that she heard he liked to speak to his plants, and he jokingly "asked me if I could sing to his plants," says Katy.
The pair met in Mumbai in 2019, during a meeting of the British Asian Trust through Katy's work as a UNICEF Goodwill Ambassador. In her speech on Tuesday night, she expressed that she is honoured to be named an ambassador and to have the opportunity "to be a part of finding solutions to protect children from exploitation and abuse."