Are Zendaya and Tom Holland Engaged?
Everything Zendaya Has Said About Those Tom Holland Engagement Rumours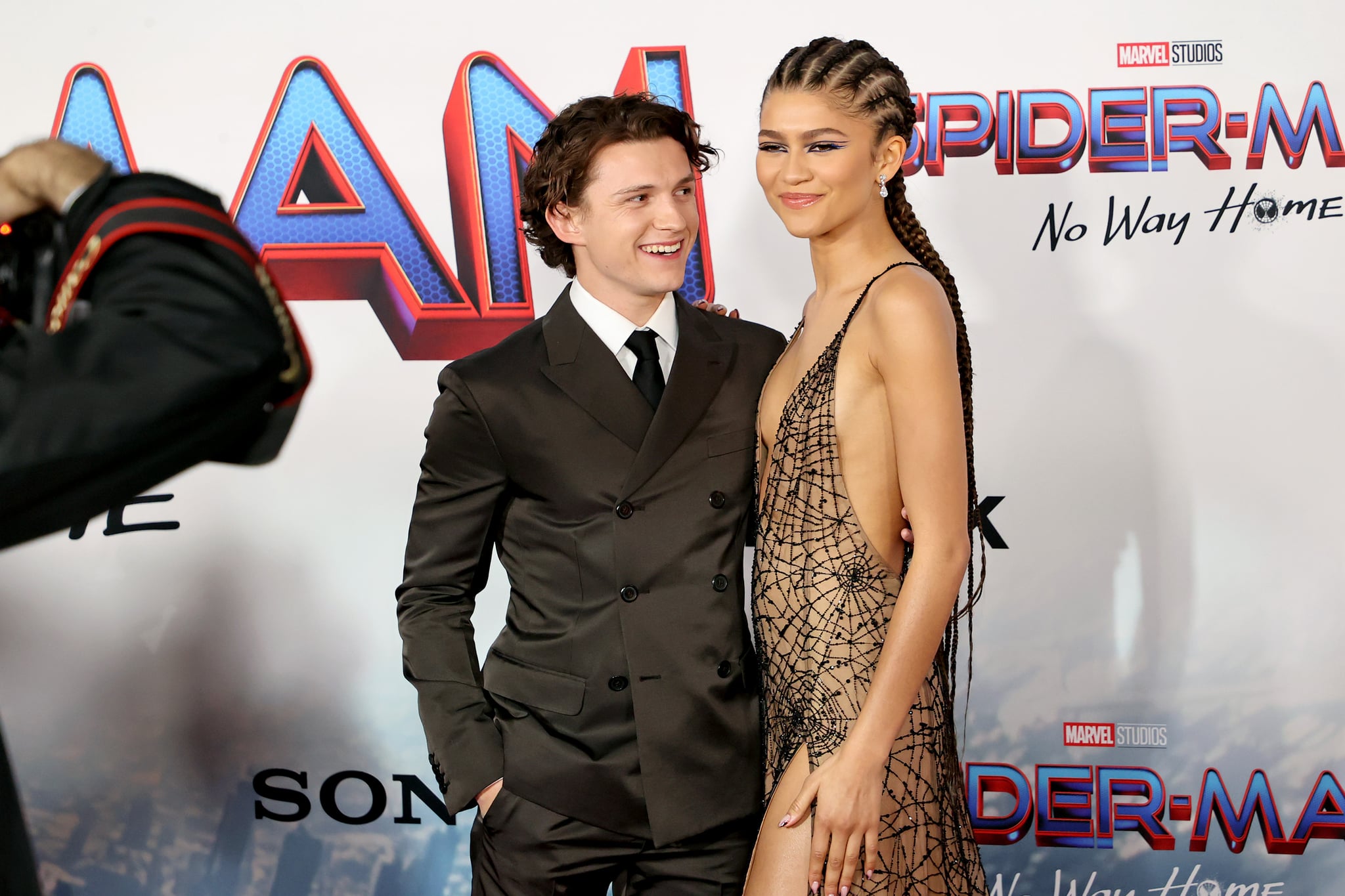 Image Source: Getty / Emma McIntyre
Wedding bells are still not ringing for Zendaya and Tom Holland — at least not yet. On 21 Sept., Zendaya shared a selfie showing off her hat in a car window, but what fans took most notice of was the massive pearl ring on her hand, sparking another round of speculation that she and Holland are engaged.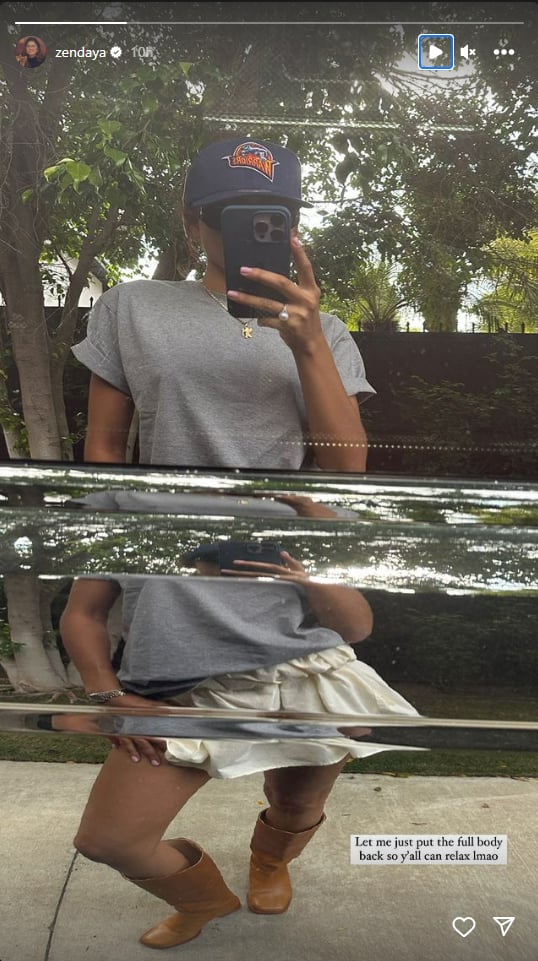 Image Source: Instagram user Zendaya
Zendaya got wind of the speculation immediately and followed up her post with a now-deleted Instagram Story video to shut the latest rumours down. "I can't post anything you guys! I posted it for my hat!" she said, before pointing out that the ring wasn't even on the engagement finger (the fourth finger on the left hand). "Not for the ring on my right finger, you guys. Seriously, you think that's how I would drop the news?"
This isn't the first time Zendaya — or her mum, Claire Stoermer — have shut down Tomdaya engagement rumours. On 29 Nov., 2022, a Twitter account called Pop Tingz tweeted that the "Spider-Man" co-stars-turned-lovers were engaged. Although the tweet didn't provide a reputable source, the claim took off, racking up nearly 7,000 retweets and quote tweets in total in a matter of days. Another unverified account called Pop Hive picked up the "news" and received even more engagement from thrilled Tomdaya fans, garnering 75,000 retweets and quote tweets altogether.
The rumours were just "clickbait," however. On 30 Nov., 2022, Stoermer posted text on her Instagram Story that read, "Clickbait typically refers to the practice of writing sensationalized or misleading headlines in order to attract clicks on a piece of content. It often relies on exaggerating claims or leaving out key information in order to encourage traffic. The term is generally used in a dismissive sense." Based on the timing of her post, Stoermer was seemingly suggesting that those initial Tomdaya engagement rumours were just that, clickbait.
Zendaya and Holland have long kept their relationship under wraps in the public eye. The actors first met after being cast in 2017's "Spider-Man: Homecoming," and the romance rumours started shortly after they began filming for the movie.
Over the next four years, Holland and Zendaya appeared to only be friends as they pursued romantic relationships: the former romanced Nadia Parkes, and the latter started dating her "Euphoria" costar, Jacob Elordi. It wasn't until July 2021 that things got serious between the two "Spider-Man" stars after they were spotted making out at a red light in Los Angeles. The photos reignited dating rumours, but the couple didn't address the speculation until Holland's November 2021 GQ cover story, telling the outlet they'd publicly confirm their relationship "when we're ready to talk about it together."
Fans have always admired Zendaya and Holland's sweet bond as they've supported each other in their professional and personal lives. In the past, each of them has shared cute birthday messages on social media. They've even supported one another on set and at red carpet premieres (in matching outfits, might we add) for any projects they weren't starring in together.
While this pair may not be engaged, Zendaya and Holland's relationship is still the stuff of storybooks. So, considering Zendaya asked fans, "You think that's how I would drop the news?" we can probably expect the pair to tell us directly when if they get engaged.
Image Source: Getty / Emma McIntyre