Zendaya Posts Pic of Young Tom Holland in a Spider-Man Suit
Zendaya Shares a Throwback of Tom Holland in a Spider-Man Suit: "Some Things Never Change"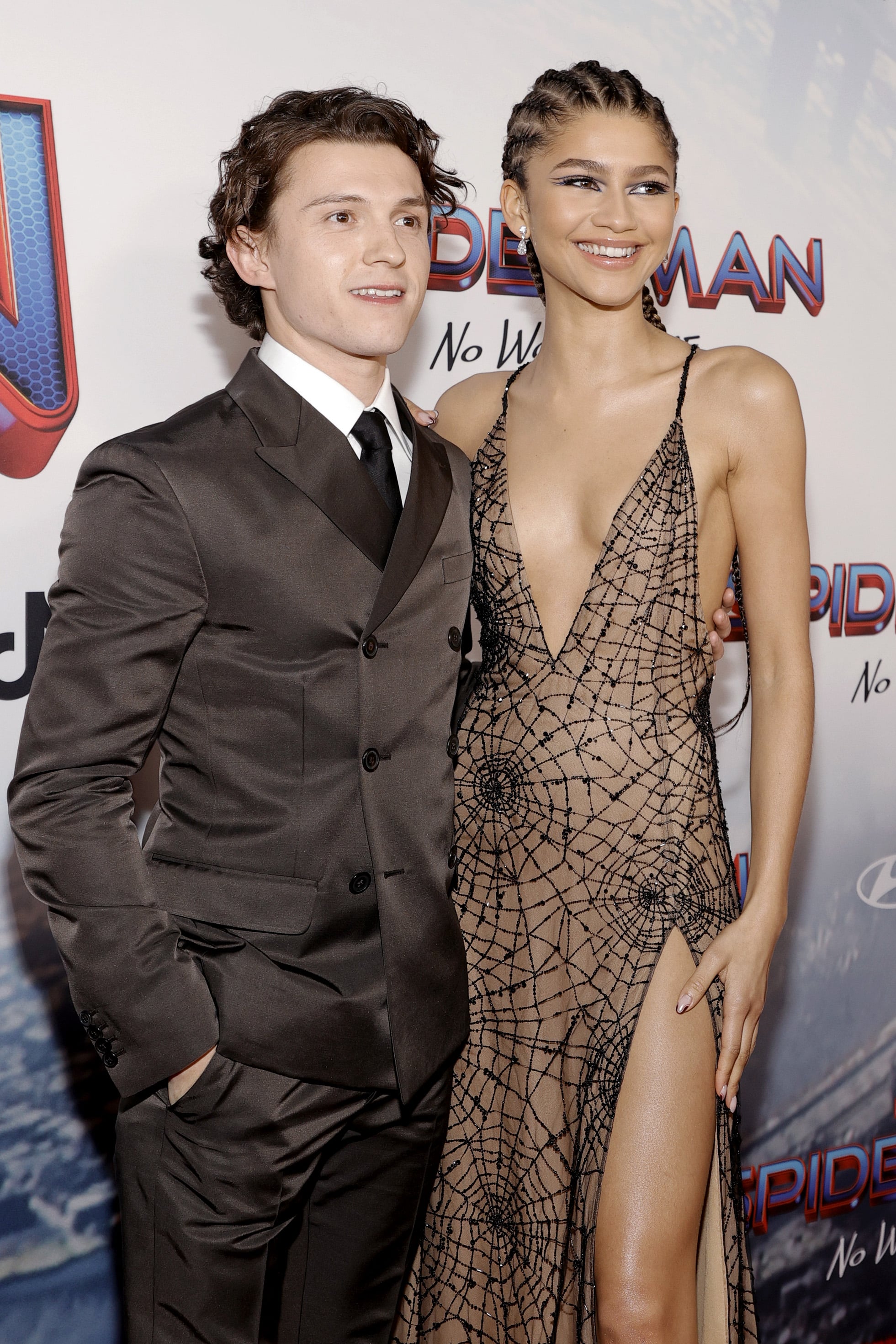 Image Source: Getty / Amy Sussman
Zendaya and Tom Holland's relationship brings tears to my eyes! Ahead of the premiere of Spider-Man: No Way Home, Zendaya wrote an Instagram tribute to Tom on Wednesday along with photos of the web-shooting star in action. One photo showed Tom presumably on set filming the latest instalment of their Marvel film as he was strapped into harnesses and wearing his Spider-Man suit. The following photo showed the actor in a Spider-Man suit when he was a little boy.
"My Spider-Man, I'm so proud of you, some things never change and good thing♥️," Zendaya captioned the heartfelt post. Queue the meme of Tyrese Gibson crying while he says, "Congratulations."
Zendaya's post also mirrors Tom's birthday post to the Euphoria star in September. "My MJ, have the happiest of birthdays. Gimme a call when your up," he wrote alongside a behind-the-scenes photo while they were on set. The couple's chemistry off-screen is everything. And trust me, their relationship as Peter Parker and MJ in Spider-Man: No Way Home is taken to new heights. Pun intended. Spider-Man: No Way Home hit UK cinemas on 15 Dec.