American Crime Story Season 3 Theme
Here's What We Know About American Crime Story Season 3's Theme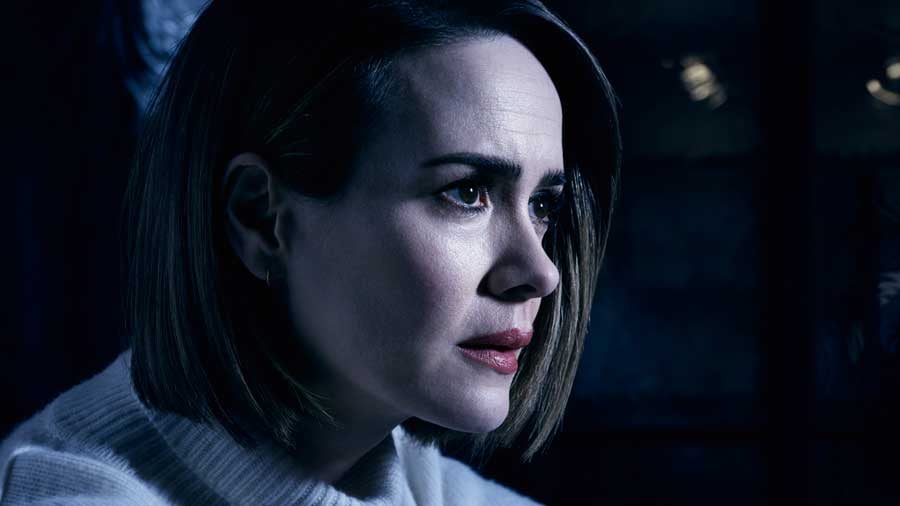 After an award-winning first outing, American Crime Story is going strong in its second season. Darren Criss is turning in what could be a career-defining performance as spree killer Andrew Cunanan, in much the same way that Sarah Paulson was a standout among a plethora of strong performances as DA Marcia Clark in season one. But The Assassination of Gianni Versace was actually supposed to be season three of American Crime Story. It had to be swapped with the original season two idea, which turned out to be too large an undertaking to produce in time for season two. The change happened fairly late in the game; nearly two whole years passed between the premiere of season one and the premiere of season two.
The third season of ACS is focusing on Hurricane Katrina, specifically what happened to the employees and patients at New Orleans's Memorial Medical Center, which will give it a distinctly different feel from the first two seasons. The tonal shift is one of Ryan Murphy's favorite parts about doing American Crime Story.
"One of the joys about this show for me is that every season of this show will have a different tonality. The first season was very much a courtroom potboiler. The second season that you've seen, hopefully, is a manhunt thriller," Murphy told reporters at the 2018 TCA Winter press tour. "The third season is set in Memorial Hospital and really looks at, sort of, the medical conditions in our country and global warming, and is this going to happen again, which it is. And if it does, who has the right to decide who lives or dies in our country. So every different season of the show, unlike other things that we've done, is so different."
But much like the first two seasons, Murphy is using a book as the source material and casting actors as real-life figures. Season three will be based on journalist Sheri Fink's book Five Days at Memorial: Life and Death in a Storm-Ravaged Hospital, which chronicled the five days during and after Hurricane Katrina (Aug. 28-Sept. 1, 2005) when thousands of people were trapped in the hospital without power. During the crisis, critically ill patients with "do not resuscitate" orders ended up being euthanized by the doctors because they believed the patients would not survive until they could be rescued, which will undoubtedly provide a controversial theme and subject matter for season three of ACS.
As for real historical figures, so far Murphy mainstay Paulson has been announced as Dr. Anna Pou, one of the principal characters of Fink's book. The rest of the cast, however, is a bit of a mystery.
Originally, Dennis Quaid was going to play President George W. Bush, Annette Bening was cast as Louisiana Governor Kathleen Blanco, and Matthew Broderick was going to play FEMA Director Michael D. Brown. But when the focus of the season shifted to concentrate on Memorial Medical Center, those roles were scrapped, according to Deadline. The article reports that the producers are trying to find other roles for those actors already attached, but so far there's no word on if they were successful or not.
There is also no word on if we'll see other Murphy regulars, like Evan Peters, Adina Porter, or Jessica Lange. But Fink's book also focuses on two intensive-care nurses who worked alongside Dr. Pou; all three were investigated after the hospital was evacuated, but none of them had charges brought against them for euthanasia. Those two nurses, Cheri Landry and Lori Budo, do bear a passing resemblance to Lily Rabe (with dark hair) and Kathy Bates, so perhaps that's where we'll see more Murphy regulars.
There's no premiere date set yet, but we would expect to see American Crime Story season three in early 2019 — that is, if it isn't pushed back again. FX CEO John Landgraf told the 2018 TCA Winter press tour that the third installment may not be the Hurricane Katrina season.
"On Katrina, as we announced, we took a really different approach and ended up making a deal for a really great book. And, again, that's in active development, but I haven't seen a script," Landgraf said. "So I couldn't tell you after Versace . . . I couldn't tell you for sure what the next installment of American Crime Story will be. It might be Katrina. It could be something else. I can just tell you that there will be one."