American Horror Story Coven's Connection to Apocalypse
American Horror Story: Did You Catch This Subtle Apocalypse Link Back to Coven?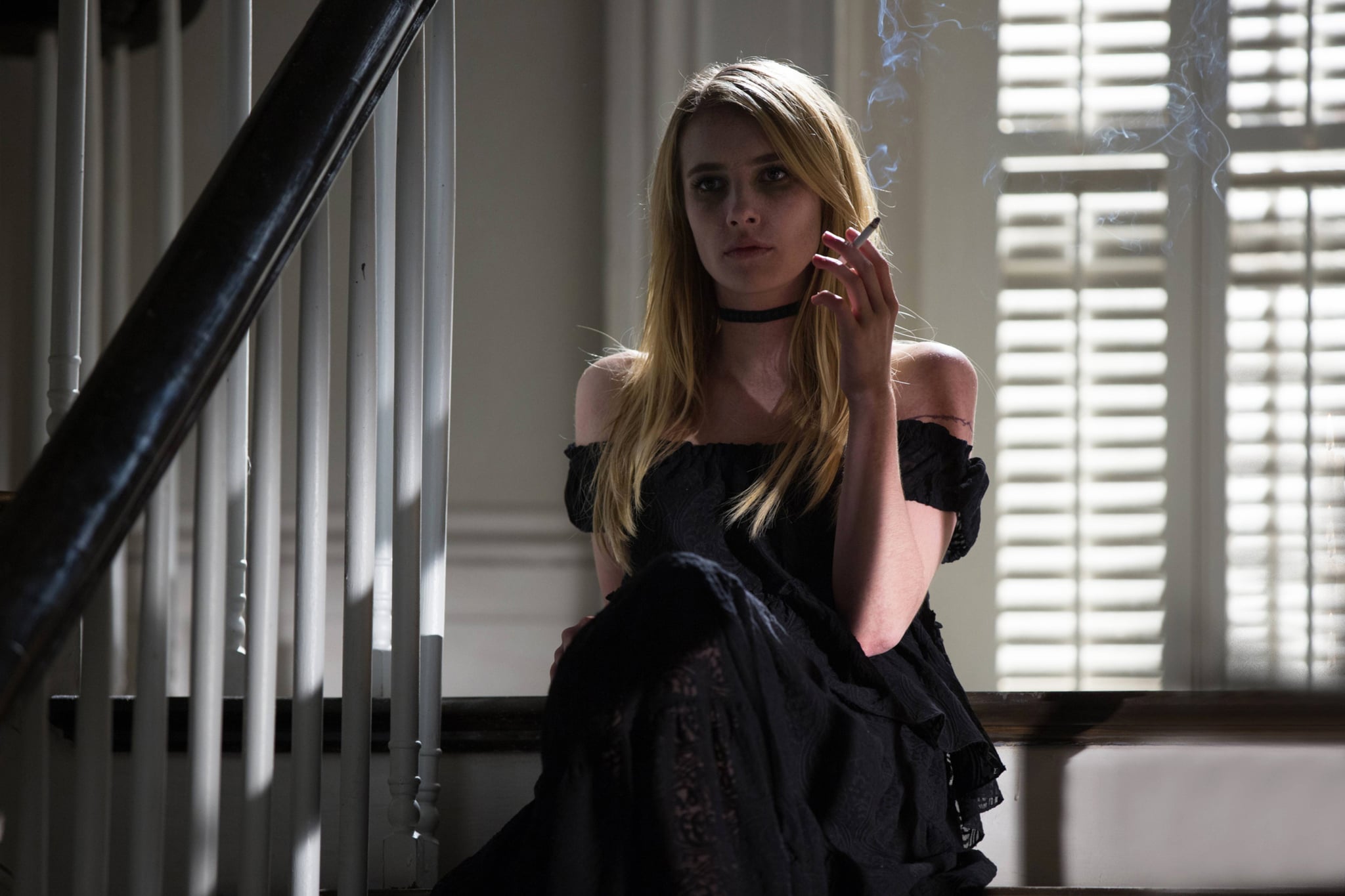 American Horror Story: Apocalypse has finally reached the point that fans have been impatiently waiting for: the witches are here. Since the reveal that the witches of Coven would be part of the cast of characters featured in Apocalypse, people have wondered exactly how they would fit into the story and when they would come in. While the first episodes of the season managed to debunk several theories, they also proved to us that the minds behind American Horror Story are damn good at weaving their various anthologies into one story. Reddit user MrMapleBar pointed out a particular detail from Apocalypse's fourth episode that shows exactly how well AHS writers handle their stories.
In "Could It Be... Satan?" we learn more about Michael Langdon's background after he was last seen as a toddler in Murder House. Langdon's grandmother Constance gave him up and he was raised by a Satan-worshiping foster mother, whom Miriam Mead is actually based off of. When Langdon gets arrested for allegedly stabbing a man who insulted his foster mom, he's approached by Ariel Augustus, the Grand Chancellor of the Hawthorne School for Exceptional Young Men. We know, that sounds super similar to Miss Robichaux's Academy for Exceptional Young Ladies. That's because, as we theorized before, there actually was an all-male coven! Though Ms. Venable didn't run it, its housing was the original purpose for Outpost 3 before the apocalypse. Ariel breaks Michael out of his cell to take him there, where he is believed to be the "Alpha Warlock" who could replace the Supreme Witch.
Timeline wise, Michael is discovered by the warlocks a little after the end of Coven. It's revealed that Hawthorne is underground after the original house was destroyed by their neighbours when they discovered the school's true purpose because Cordelia told the entire world about witches and the magical community. While this decision led to Miss Robichaux gaining multitudes of young women seeking supernatural teaching, it went completely left for Hawthorne. Specifically, it was a "Molotov cocktail party," that drove Hawthorne underground.
As MrMapleBar points out, that's exactly what one witch predicted would happen, though not intentionally. In Coven's season finale, Madison throws a fit when tasked to use divination to find a hidden item. In her rage, she tells the witches that she's going to go right to TMZ to reveal their existence and that "torches, pitchforks, and Molotov cocktails" will become a real part of their day. Though Madison was obviously just lashing out in anger, her words prove true when Cordelia exposes the truth to the world and Hawthorne is the one to pay the price. It's just one of the things that show how deeply thought out these stories are and how well the writers pay attention to small details like that. Which is why we keep watching every episode of every season, even though we're usually left with more questions than answers.