Andrew Lincoln's Song About Carl on Walking Dead Video
Andrew Lincoln Sings "Corrrl" a Tongue-in-Cheek Send-Off After Walking Dead Death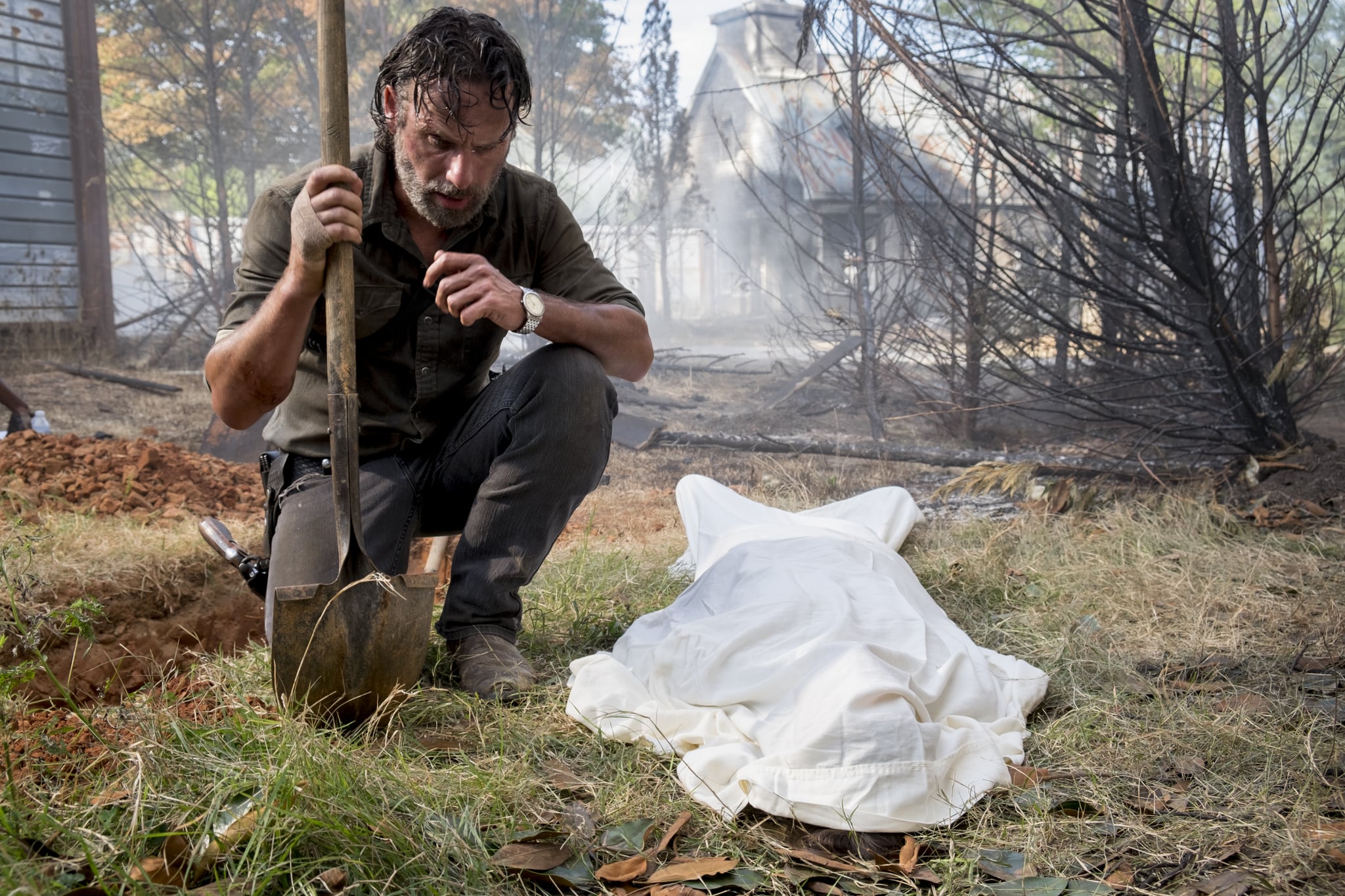 Image Source: Everett Collection
Fans of The Walking Dead are still very much in mourning over the gut-wrenching death of Carl Grimes (Chandler Riggs), but their grief pales in comparison to that of the AMC drama's cast. In the lead-up to Sunday night's episode, "Honor," everyone from Norman Reedus to Danai Gurira called the show's choice to kill off Carl "devastating" and a "nightmare." Now that we've seen his death in all its heartbreaking glory, we have to agree.
Another cast member who felt particularly moved by the exit of both Carl and Riggs was Andrew Lincoln, who plays Carl's father, Rick Grimes. The two have been on The Walking Dead together since it premiered back in 2010 and have understandably formed a tight-knit bond both on set and off. To memorialize their relationship, Lincoln wrote a pretty hilarious song dedicated to "Corrrl" set to the tune of Camila Cabello's "Havana."
Watch it and laugh-cry ahead.
🎶"God I hate those frickin' zombies. They keep eating all my friends and family."🎶 Tune in this Sunday at 9/8c to say goodbye to Carl. #TWD pic.twitter.com/lZQrxCh5Ld

— The Walking Dead on AMC (@WalkingDead_AMC) February 23, 2018