Will April and Matthew End Up Together on Grey's Anatomy?
Grey's Anatomy May Have Just Revealed an End Game For April, and It's Not Death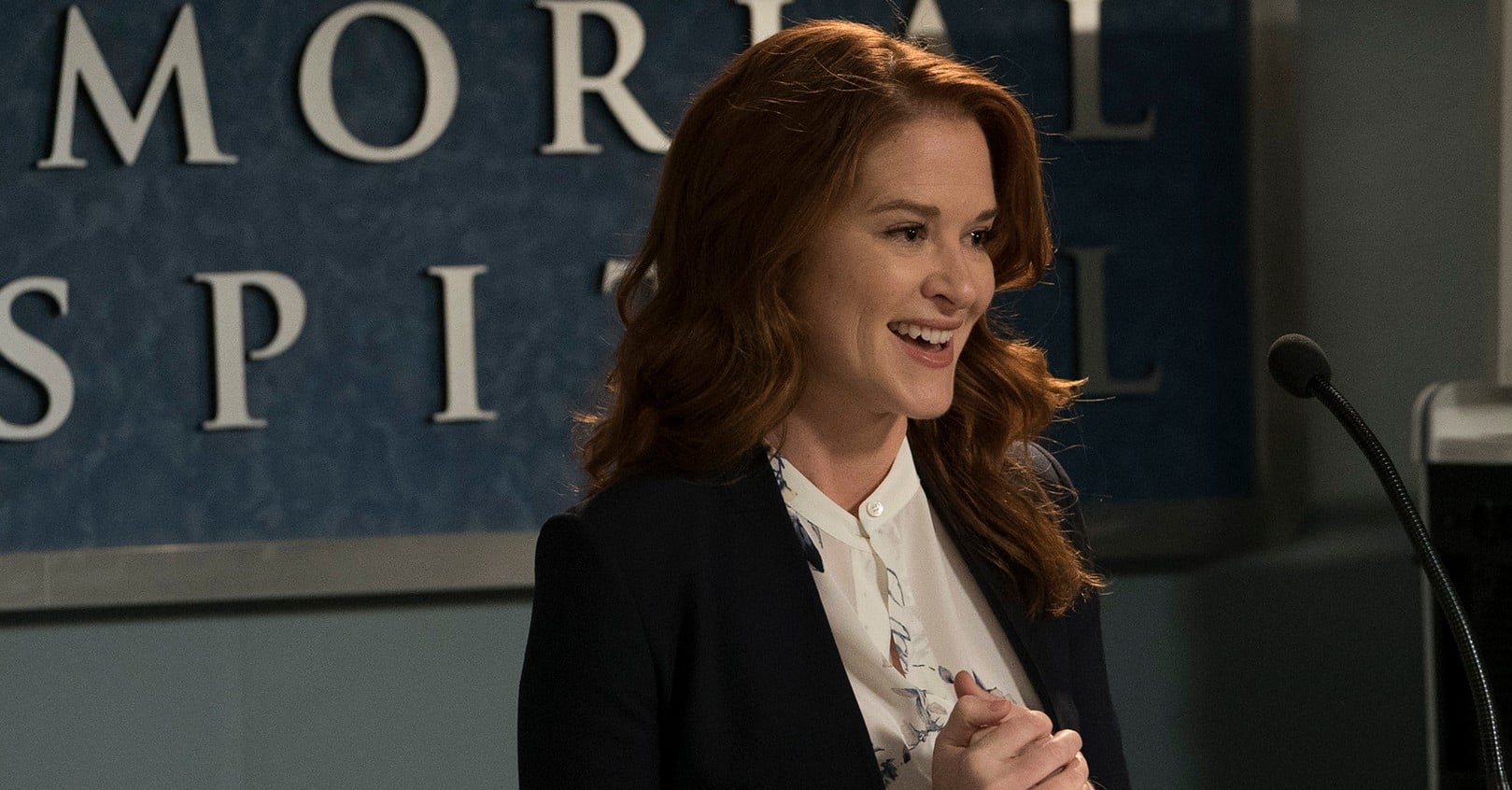 There's a silver lining to the dreariness on Grey's Anatomy. After a long downward spiral into depression and even worries of a suicide, the plucky doctor seems to be on the upswing. Unfortunately, April is still on her way out, and there are still plenty of other ways she could leave the show. But thanks to some crucial new information, the details surrounding April's contentious exit may have just become a bit more clear.
As you know, this week's episode is set to focus on an immigration scandal at Grey Sloan. One of the surgical interns may not be legally working in the United States. We're sure that will offer plenty of drama, but ABC's official description for the episode slips in another side plot: "Meanwhile, Arizona treats Matthew Taylor's baby and April wants to do whatever she can to help."
Now, as you know, Matthew is the man April jilted on her wedding day, when she ran away with Jackson. As you also know, Matthew recently returned to the show for a quick guest spot a few episodes ago. He and his wife are about to welcome their baby — his wife, of course, is the woman he met and married after April left — and she ends up dying in childbirth. Matthew is left alone to raise his child on his own.
Previously, I saw this as an opportunity for April and Matthew to get back together. Sadly, though, he was gone after that episode, and he hasn't returned . . . until now. It can't be coincidence, right? As I said before, both April and Matthew have experienced great loss: April lost her son, and Matthew lost his wife. Being able to relate to that kind of grief can really bond two individuals. Plus, April's marriage with Jackson has ended, and Jackson has moved on. Both of them are single parents. It makes sense.
We also have even more insight into April's arc, and it seems like she's in a much better place to be open to Matthew again. She's just found her faith in God again, and that's another profound commonality she shares with Matthew when they first meet: they're both pretty religious. This time around, maybe they can both see how perfect the timing is. And, maybe, April won't have Jackson to intervene.
With only a handful of episodes left until the season 14 finale, it's time for the pieces to fall into place. And sure, Ellen Pompeo said the finale is "devastating" and that it has a "side of absurdity," so the fate of April is still pretty up in the air. Call me crazy, but I'd like to see her ride into the sunset with her eyes on the horizon.