Is Arie Watching Becca on The Bachelorette?
So . . . Is Arie Watching Becca's Season of The Bachelorette?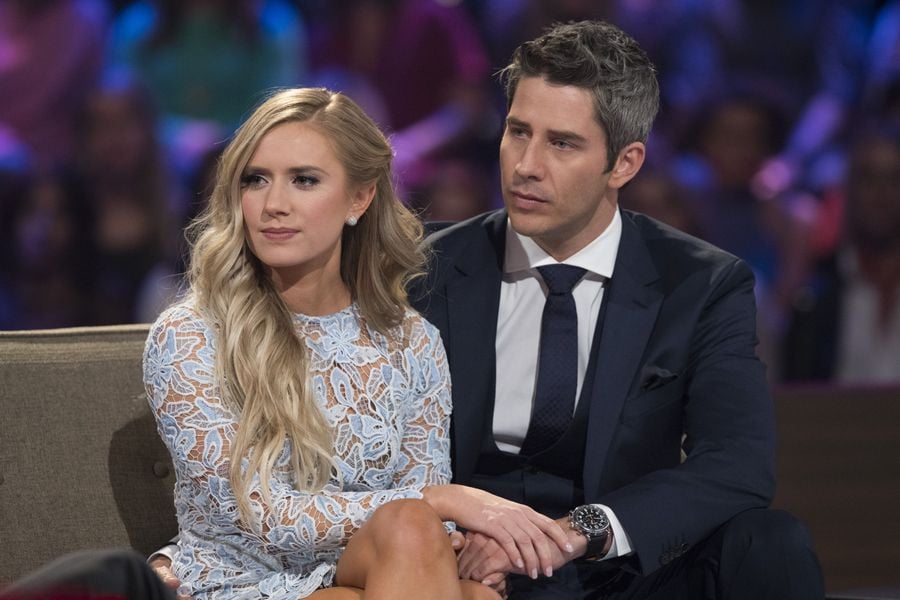 After the heartache he put Becca through last season on The Bachelor, franchise fans are eager to know whether Arie Luyendyk Jr. — and his fiancé, Lauren Burnham — are tuning in to watch this Summer's airing of The Bachelorette. This is especially the case after a portion of last night's episode was dedicated to demolishing memories from Arie and Becca's failed engagement. Let's just say there was a lot of shade thrown around in addition to that sledgehammer . . . awkward!
According to an interview the couple gave to People days before the season aired, the couple — set to wed in January 2019 — definitely planned to tune in.
"Yeah, I think we will. I'm actually pretty curious to see what her guys are like," said Burnham when asked if they'd be watching. Arie added, "We're really excited to see how her journey unfolds. I know that we're announcing our wedding really close to her premiere, but I think we wanted to do it now because we didn't want to have our announcement happen during her season, out of respect for her. I know that she's happily engaged and we're really happy for her."
If the couple is actually watching Becca fall in love, though, they've not given much indication that's the case. In fact, neither have posted commentary on social media regarding the show since it debuted May 28. Maybe they're just watching quietly? Or maybe they'll binge the season later, given they seem to be very wrapped up in planning their wedding and attending car races. Whatever the case, Becca's falling in love this season and we're definitely watching.