Audible Harry Potter: A History of Magic Book
Your Inner Hermione Is Going to Freak Out Over This New Harry Potter Audiobook
Image Source: Everett Collection
Get ready to channel your inner Hermione Granger, because Audbile and Pottermore have teamed up to bring us an exciting addition to the Wizarding World of Harry Potter in the form of a brand new audiobook.
If you can't get enough of all the ins and outs of the intricate, magical universe author J.K. Rowling builds in her bestselling series, then Harry Potter: A History of Magic needs to be at the top of your must-read (er, must-listen) list. Game of Thrones alum Natalie Dormer is the voice of the original nonfiction audiobook, which delves into "some of the hidden stories behind real-world magic and explores some of Rowling's magical inventions alongside their folkloric, cultural, and historical forebears."
If the audiobook isn't enough to quench your Harry Potter thirst, then be sure to check out the accompanying Harry Potter: A History of Magic exhibition at the New York Historical Society, which is scheduled to open on Oct. 5. "I've always adored the Harry Potter books, but it wasn't until I started speaking with the British Library's curators — hearing about the various myths, legends and cultures that have helped shape the wizarding world — that I really began to appreciate the richness and depth of J. K. Rowling's writing," Dormer said in a recent press release. "There are so many wonderful details to explore and A History of Magic unearths some remarkable gems of information that are sure to have listeners awestruck. It's been fun to join the Wizarding World family."
The audiobook itself will be available on Oct. 4, so head over to Audible.com to preorder a copy for yourself.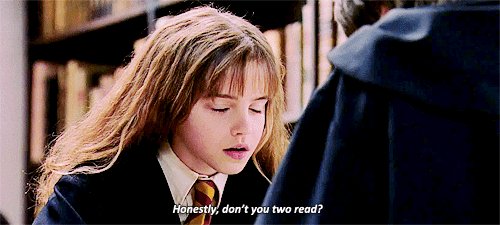 Warner Bros.